Defend Your Space with the Superior Strength of 358 Welded Wire Fence
In today's world, security has become a growing concern for both residential and commercial properties. It is crucial to protect your space from trespassers, vandals, and potential threats. When it comes to choosing the right fencing solution, there are numerous options available on the market. However, if you are looking for a high-security fence that guarantees superior strength and durability, the 358 Welded Wire Fence is the ultimate choice.
The 358 Welded Wire Fence, also known as the anti-climb fence, is specifically designed to provide maximum security and minimize the risk of intrusion. Its name, 358, refers to its measurements of 3″ x 0.5″ x 8 gauge, making it incredibly difficult for anyone to penetrate. This fence's unique design combines small apertures with thick wires, creating a robust barrier that successfully resists cutting, climbing, and vandalism attempts.
One of the significant advantages of the 358 Welded Wire Fence is its high level of visibility. Unlike solid panel fences that can obstruct the view, this fence allows for clear sightlines, providing added security by enabling you to monitor your surroundings. Its open mesh design not only ensures effective surveillance but also prevents the fence from becoming a hiding spot for potential intruders.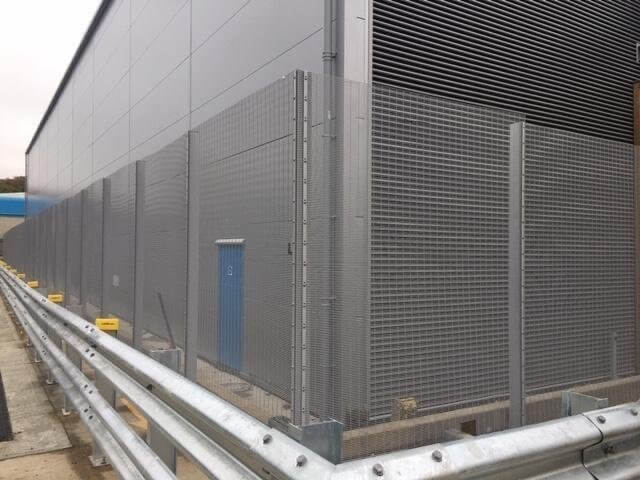 The superior strength of the 358 Welded Wire Fence is achieved through its welding process. The individual wires are welded at each intersection, creating a solid panel that is extremely difficult to break. This method ensures that the fence remains sturdy and secure, even under significant pressure. Whether it is an attempted cutting or brutal force, the 358 Welded Wire Fence's integrity will not be compromised easily.
Another critical feature of the 358 Welded Wire Fence is its coating. Typically, this fence is coated with a layer of zinc, which provides corrosion resistance and extends the fence's lifespan. The galvanized coating protects the wire mesh against rust, allowing it to withstand harsh weather conditions, including rain, snow, and UV rays. Additionally, for added protection, an extra layer of polyester powder coating can be applied, providing an attractive finish while further enhancing durability.
The flexibility of the 358 Welded Wire Fence should not be overlooked. Its design allows for easy installation on various terrains, including uneven surfaces. This fence can be adapted to meet different height requirements, making it suitable for both low and high-security applications. Whether you need to secure an industrial site, government facility, or public area, the 358 Welded Wire Fence can be tailored to your specific needs.
Moreover, the 358 Welded Wire Fence boasts low maintenance requirements, which is ideal for property owners seeking a hassle-free solution. Thanks to its durable materials and protective coating, this fence does not demand frequent repairs or intensive cleaning. Periodic inspections and routine maintenance will ensure its longevity, allowing you to enjoy long-term security without worrying about constant upkeep.
When it comes to security, choosing the right fence is of utmost importance. The 358 Welded Wire Fence stands out as an exceptional choice, combining superior strength, high visibility, corrosion resistance, and adaptability. It not only defends your space effectively but also provides a long-lasting solution that withstands the test of time. Protect your property and maintain peace of mind with the trusted security of the 358 Welded Wire Fence.