Introduction:
Creating a safe and secure environment around your property is of utmost importance. Recent incidents involving vandalism, theft, and trespassing have highlighted the need for innovative and effective security measures. Traditional fences serve their purpose, but they often lack visual appeal and fail to deter potential offenders. To address this issue, designing an anti-throwing fence that matches your property's aesthetics can be an excellent solution. Such a fence not only adds to the beauty of your property but also enhances security measures, providing you with peace of mind. In this article, we will explore the concept of designing an anti-throwing fence that blends seamlessly with your property's aesthetics.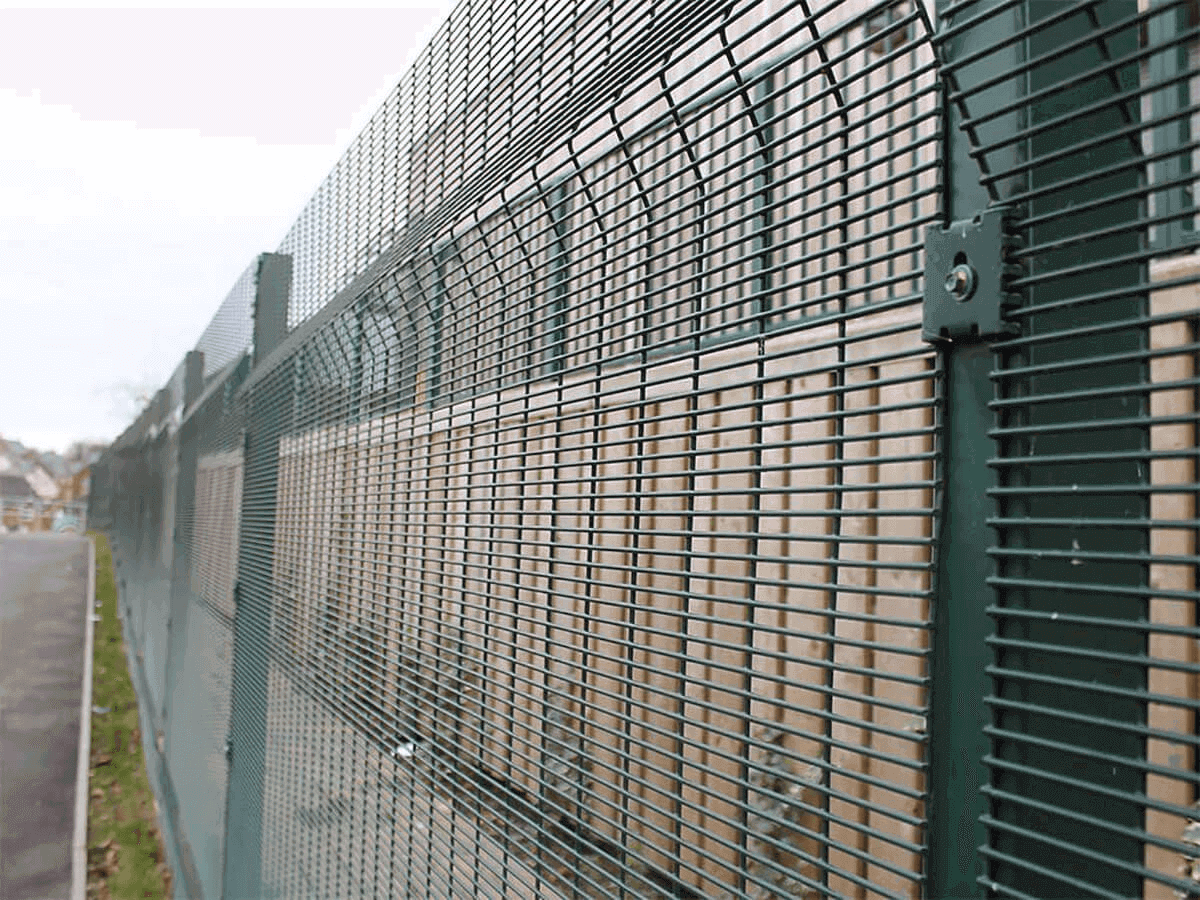 Enhancing Aesthetics:
When it comes to designing an anti-throwing fence, it is essential to keep aesthetics in mind. By selecting materials, colors, and patterns that complement the overall design and style of your property, you can create a cohesive and visually appealing deterrent. Numerous options are available, ranging from traditional wrought iron to modern composite materials, each with its unique blend of visual appeal and functionality. By opting for a fence that matches your property's aesthetics, you can create a sense of harmony and increase the overall value of your property.
Customizing the Design:
Customization is key when designing an anti-throwing fence that matches your property's aesthetics. One size does not fit all, and tailoring your fence design to meet your specific needs is crucial. Consider the following factors while customizing your fence:
1. Height and thickness: Determine the appropriate height and thickness of your fence based on the level of security you require and the visual impact you want to create. Taller and thicker fences can be more intimidating, but they must also blend in with your property's design.
2. Colors and finishes: Select colors and finishes that complement the existing color palette of your property. Whether you prefer bold and contrasting colors or a more muted and earthy tone, it's essential to ensure that your fence harmonizes with your property's overall look and feel.
3. Ornamentation and patterns: Incorporating ornamental elements and patterns can add elegance and personality to your anti-throwing fence. Intricate designs, wrought iron accents, or even etched patterns can transform an ordinary fence into a work of art while still serving as a strong deterrent.
Striking a Balance:
While designing an anti-throwing fence to match your property's aesthetics, it is crucial to strike a balance between security and visual appeal. You want your fence to provide maximum protection against vandalism and trespassing while still appearing inviting and harmonious. Here are some tips to help you achieve this balance:
1. Transparency: Consider using materials that offer visibility while maintaining security. Transparent or semi-transparent panels, such as glass, acrylic, or mesh, can create a more open and welcoming atmosphere while still acting as a robust deterrent.
2. Landscaping integration: Blend your fence seamlessly with the surrounding landscape by incorporating greenery and plants. Strategically planted shrubs, vines, or hedges can soften the visual impact of a fence without compromising security.
3. Lighting: Illuminate your fence with well-placed lighting fixtures to enhance its visibility and aesthetics. Not only will this improve security during dark hours, but it will also create an inviting ambiance for your property.
Conclusion:
Designing an anti-throwing fence that matches your property's aesthetics is a smart and practical choice. It provides an elegant and secure solution to safeguarding your property while adding value and appeal. By customizing the design, striking a balance between security and aesthetics, and considering transparency, landscaping integration, and lighting, you can create a fence that not only enhances your property's aesthetics but also ensures maximum protection. So, don't compromise on security or design – choose an anti-throwing fence that complements your property's unique style and enjoy the benefits of a safe and visually stunning environment.