The 358 welded wire fence, also known as anti-climb fence or prison mesh, is widely used in various applications due to its durability and security features. This type of fence is made of high-quality steel wires that are welded together to form a strong and rigid mesh. In this article, we will explore some of the different applications where the 358 welded wire fence proves to be invaluable.
1. High-Security Facilities:
One of the primary applications of the 358 welded wire fence is in high-security facilities such as prisons, military bases, and government installations. The small mesh size of this fence makes it extremely difficult for individuals to climb over, preventing unauthorized access and ensuring the safety and security of the facility. The robust construction of the fence also makes it resistant to cutting or tampering, further enhancing its effectiveness in these settings.
2. Perimeter Security:
358 welded wire fence is also commonly used for perimeter security in a variety of settings. Whether it's protecting commercial and industrial properties, infrastructure sites, or residential areas, this fence provides an effective physical barrier to deter trespassers and potential intruders. Its anti-climb and anti-cut properties make it an ideal choice for securing perimeters, preventing unauthorized entry, and safeguarding valuable assets.
3. Transportation Infrastructure:
Transportation infrastructure, including airports, railway stations, and highways, requires strict security measures to ensure the safety of passengers and maintain the smooth flow of traffic. The 358 welded wire fence is often used in these settings to establish secure boundaries, control access points, and prevent unauthorized entry. Its mesh design allows for visibility and surveillance, facilitating better security monitoring.
4. Critical Infrastructure:
Critical infrastructure facilities such as power plants, water treatment plants, and communication centers are crucial for the functioning of society. Protecting these facilities from potential threats is of utmost importance. The 358 welded wire fence provides an effective solution by creating a formidable physical barrier that is difficult to breach. Its strength and tamper-resistant properties safeguard critical infrastructure from unauthorized access, vandalism, and potential sabotage.
5. Schools and Universities: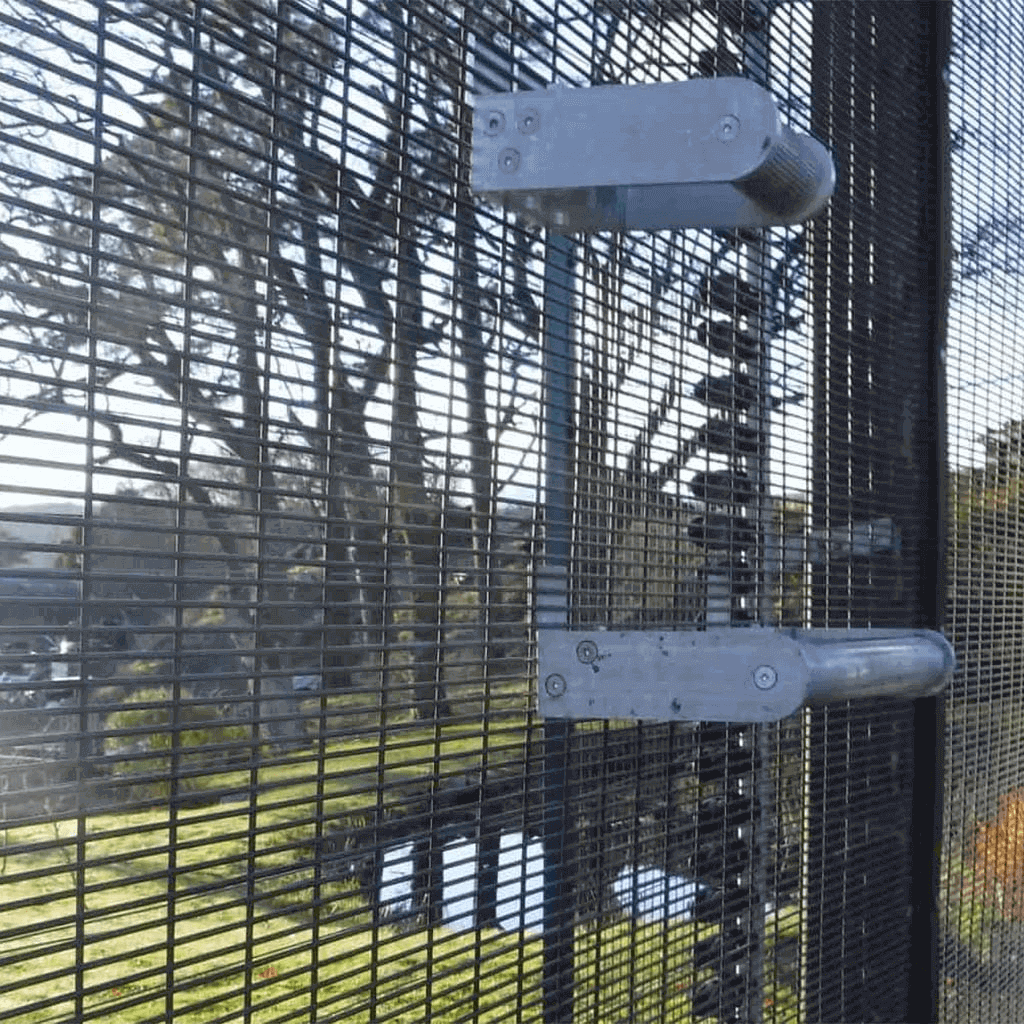 Maintaining a safe learning environment is a top priority for educational institutions. The 358 welded wire fence helps in securing school and university campuses by creating a controlled and protected boundary. It prevents unauthorized entry and ensures that students, staff, and faculty can focus on learning and teaching without concerns about external threats. The fence's robust construction reinforces the security measures and maintains order within the campus.
6. Sports Facilities:
Sports facilities like stadiums, arenas, and training complexes attract significant crowds. Ensuring the safety of attendees and controlling access to restricted areas is vital. The 358 welded wire fence acts as a strong barricade that prevents unauthorized access to the playing areas and back-of-house regions. It helps maintain order, crowd control, and security during sporting events, concerts, and other gatherings.
In conclusion, the 358 welded wire fence finds its applications in a wide range of settings and provides robust security solutions. From high-security facilities to transportation infrastructure, critical infrastructure to educational institutions and sports facilities, this fence offers a combination of durability, anti-climb features, and resistance to cutting or tampering. It serves as an efficient physical barrier, ensuring the safety and security of people, assets, and facilities.