Introduction: The Rising Popularity of Chain Link Gates
In recent years, the demand for chain link gates has witnessed a significant surge, owing to their unrivaled convenience and durability. These gates, often constructed using galvanized steel or coated with vinyl, offer robust security without compromising on aesthetics. Moreover, their easy installation and low maintenance make them an ideal choice for residential, commercial, and industrial settings. In this article, we will delve into the various benefits and applications of chain link gates, shedding light on their immense convenience and versatility.
Section 1: The Practicality of Chain Link Gates
Chain link gates are known for their practicality, serving a myriad of purposes with utmost ease. Whether you are looking to secure your property, enclose a pool area, or protect a construction site, these gates offer a seamless solution. Their sturdy construction ensures that intruders are deterred, while still allowing visibility, maintaining an open and welcoming atmosphere. With the option to choose from varying heights and thicknesses, chain link gates can be tailored to suit specific security requirements.
Section 2: Ease of Installation
One of the primary advantages of chain link gates is their ease of installation. Unlike other gate types that may require extensive groundwork, chain link gates can be erected relatively quickly. The simple interlocking design of the chain links enables straightforward assembly, saving both time and effort. Whether you are a DIY enthusiast or hiring a professional, the installation process is hassle-free. This convenience significantly reduces any disruption to your daily routine when the gate installation takes place.
Section 3: Low Maintenance, High Durability
Maintaining a chain link gate is a breeze, making it an attractive option for busy homeowners and business owners alike. The galvanized steel or vinyl coating ensures resistance to rust, corrosion, and UV rays, making the gates highly durable even in harsh weather conditions. Unlike their wooden or iron counterparts, chain link gates do not require regular painting or staining. Occasional inspections and basic cleaning are sufficient to keep them in top-notch condition. This low maintenance aspect adds to the overall convenience of owning a chain link gate.
Section 4: Versatility in Design and Functionality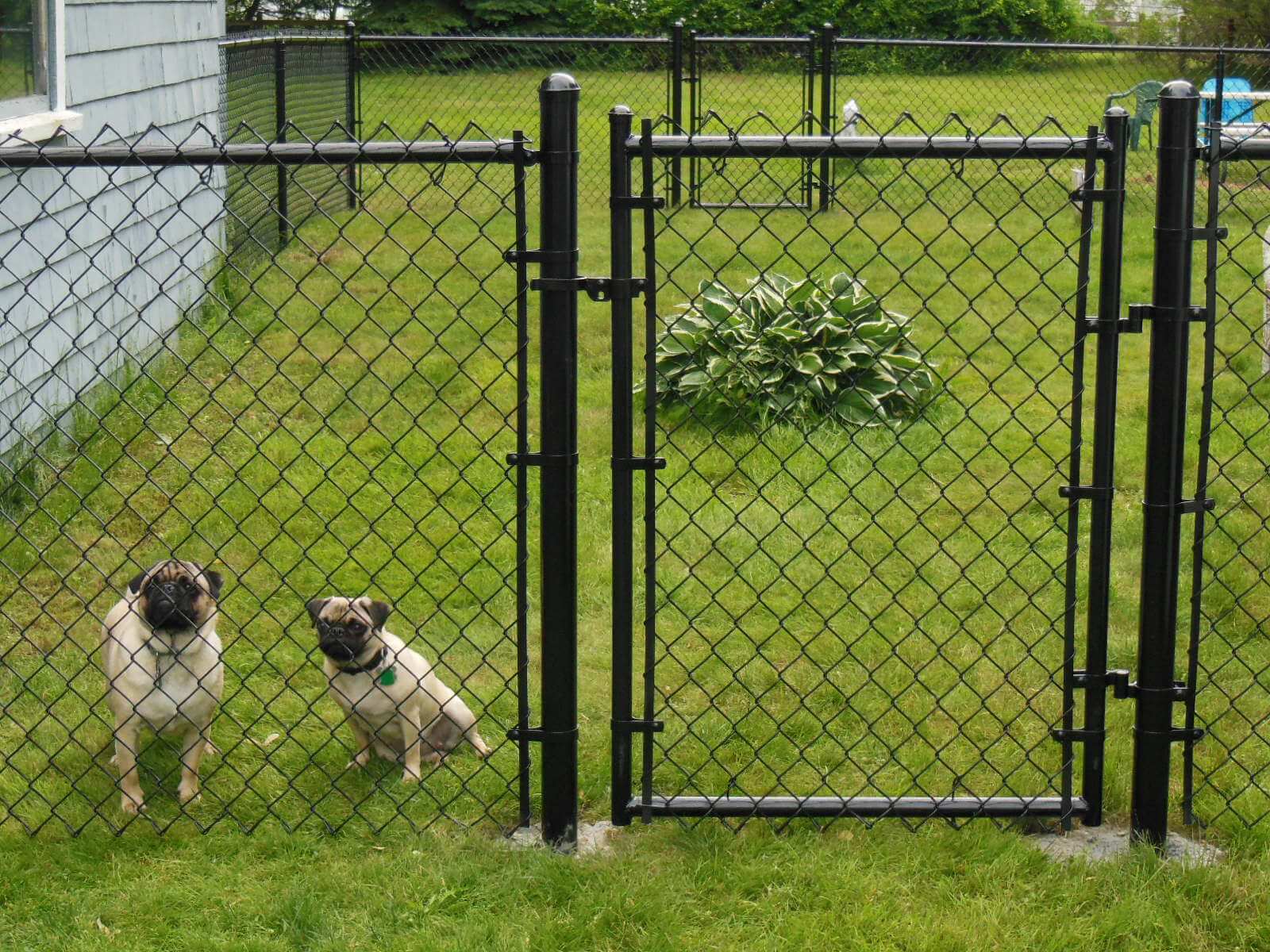 Chain link gates are available in a wide range of designs and styles, allowing you to personalize them to suit your specific needs. Vinyl coated gates provide additional color choices to match your surrounding aesthetic. For those seeking additional privacy, slats can be woven through the chain links, creating a visually appealing barrier. Additionally, these gates can be automated, offering the convenience of remote-controlled access, enhancing security and ease of use.
Section 5: Cost-Effectiveness
Another noteworthy benefit of chain link gates is their cost-effectiveness. When compared to other gate materials, such as wrought iron or wood, chain link gates are significantly more economical. The durable nature of chain link gates ensures longevity, reducing the need for frequent replacements or repairs. Furthermore, their low maintenance requirements translate to fewer expenses in the long run. These financial advantages make chain link gates an attractive option for both budget-conscious homeowners and large-scale commercial projects.
Conclusion: Embracing the Convenience of Chain Link Gates
As we have explored, chain link gates offer unparalleled convenience, making them a popular choice for various applications. From homes to businesses, these gates provide optimal security, easy installation, hassle-free maintenance, and versatile design options. Their affordability further enhances their appeal, allowing individuals of all budgets to benefit from their convenience. So, if you are considering a gate upgrade or installation, don't overlook the immense advantages offered by a chain link gate. Embrace convenience, durability, and security with this reliable and versatile option.