As a business owner, keeping your property secure is probably at the forefront of your mind. Whether you own a storefront or an office building, you know the importance of protecting your assets, your inventory, and your employees. But with so many different security measures available, it can be hard to know which one is right for your business. That's why we recommend using spike strips.
Spike strips have been used by law enforcement for decades as a tool to stop fleeing vehicles. But in recent years, they have become an increasingly popular choice for business owners looking to secure their properties. So why should you consider using spike strips? Here are just a few of the benefits:
1. Spike strips are a physical deterrent.
One of the biggest benefits of spike strips is that they are a physical deterrent to anyone trying to enter your property. Unlike security cameras or alarms, which can be easily circumvented, spike strips are a very visible and tangible obstacle. Simply seeing them will make most would-be intruders think twice about attempting to enter your property.
2. Spike strips are easy to install and use.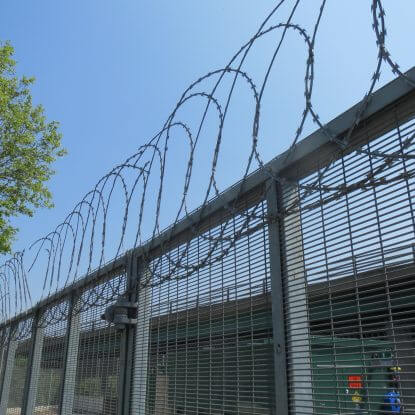 Another advantage of spike strips is that they are incredibly easy to install and use. Unlike other security measures, which require complicated installation processes and ongoing maintenance, spike strips can be installed quickly and easily, and require very little upkeep. Once they are in place, you can rest assured that your property is protected 24/7.
3. Spike strips are affordable.
Despite their effectiveness, spike strips are surprisingly affordable. Compared to other security measures such as metal bars or reinforced glass, which can be incredibly expensive, spike strips are a very cost-effective solution. Depending on the size of your property and the number of entry points you need to secure, you can usually purchase enough strips to cover your entire property without breaking the bank.
4. Spike strips are customizable.
Finally, one of the best things about spike strips is that they are completely customizable. Whether you need to protect a single entrance or an entire perimeter, you can purchase the exact number of strips you need to get the job done. Additionally, you can choose from a variety of different types of spikes, depending on your specific needs. Some options include short spikes, long spikes, and even electrified spikes.
In conclusion, when it comes to securing your business, don't take chances. Use spike strips to ensure that your property is protected around the clock. As a physical deterrent, they are highly effective, easy to install and use, affordable, and completely customizable. So why wait? Invest in spike strips today and give yourself the peace of mind that comes with knowing that your business is safe and secure.