Introduction:
When it comes to ensuring safety and security in playgrounds and recreational areas, choosing the right fencing solution is of utmost importance. Among the various options available, double wire fence has emerged as an ideal choice due to its unique features and functionality. This article aims to explore the benefits and advantages of using double wire fence in playgrounds and recreational areas, providing a comprehensive understanding of its usage and application.
1. Overview of Double Wire Fence:
Double wire fence, also known as twin wire fence or twin bar fence, is a type of mesh fencing that consists of two horizontal wires welded at intervals, with a vertical wire running through the middle. This design provides excellent strength, durability, and security.
2. Enhanced Safety for Children: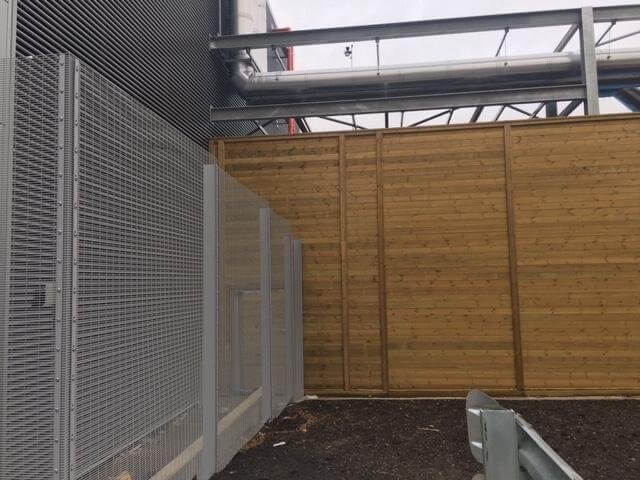 Safety is a top concern in playgrounds and recreational areas, especially when it comes to young children. Double wire fence offers enhanced safety features due to its sturdy construction. The closely spaced wires prevent children from slipping through or getting stuck in the fence, ensuring their safety during playtime.
3. Security Benefits:
Apart from safety, security is another important aspect to consider in playgrounds. Double wire fence acts as a deterrent to unauthorized access, keeping children safe from potential threats. The strong and rigid structure of the fence makes it difficult to cut or climb, providing an added layer of security.
4. Durability and Longevity:
Playgrounds and recreational areas are subject to heavy usage and exposure to harsh weather conditions. Double wire fence, with its galvanized or powder-coated finish, offers excellent durability and longevity. It is rust-proof, corrosion-resistant, and can withstand impacts, making it a cost-effective solution in the long run.
5. Optimal Visibility for Supervision:
Supervision is crucial in playgrounds to ensure the safety of children. Double wire fence offers optimal visibility for parents, teachers, or guardians to monitor the activities inside the play area. The mesh design allows clear sightlines, enabling effective supervision without hindrance.
6. Aesthetically Pleasing Design:
Besides functionality, the visual appeal of the fence is also important in recreational areas. Double wire fence comes in various colors and designs, allowing customization to match the overall aesthetics of the playground. The sleek and modern look of the fence adds to the attractiveness of the space.
7. Easy Installation and Maintenance:
Double wire fence is relatively easy to install, thanks to its modular design. The panels can be easily assembled and attached to posts, providing a hassle-free installation process. Additionally, the low-maintenance nature of the fence makes it a convenient choice for playground owners.
8. Versatility in Application:
Double wire fence is not limited to playgrounds but can also be used in various other recreational areas. It is an ideal choice for parks, sports fields, schoolyards, and public gardens. The adaptability and versatility of double wire fence make it a popular option across different settings.
9. Environmentally Friendly:
With an increasing focus on environmental sustainability, it is essential to choose eco-friendly materials. Double wire fence is manufactured using recyclable materials and can be easily recycled at the end of its lifespan. This aspect makes it an environmentally friendly choice for playgrounds and recreational areas.
Conclusion:
Double wire fence offers a wide range of benefits and advantages for playgrounds and recreational areas. Its enhanced safety features, security benefits, durability, optimal visibility, and versatile application make it an ideal solution for creating a safe and enjoyable environment for children. The aesthetically pleasing design, easy installation, low maintenance, and environmental friendliness further contribute to its appeal. Choosing double wire fence ensures that the playground or recreational area is equipped with a reliable and long-lasting fencing solution.