?
When it comes to securing your property, choosing the right type of fence is crucial. With a wide range of options available, it can be difficult to determine which one is best for you. In this article, we will compare double wire fence to traditional fencing and highlight the key features and advantages of each.
Double wire fence, also known as twin wire fence, is becoming increasingly popular among property owners who prioritize security and durability. This type of fence consists of two horizontal wires sandwiching a vertical wire, creating a strong and sturdy structure. The use of double wires enhances the fence's resistance to external forces, making it highly effective in preventing unauthorized access to your property.
The traditional fencing, on the other hand, is a more classic and commonly used option. It typically consists of single horizontal and vertical wires, forming a simple yet functional barrier. Traditional fences are available in various materials such as wood, metal, and vinyl, providing different aesthetic options to complement your property's design.
Now, let's delve into the advantages of double wire fence. Firstly, due to its unique design, double wire fence offers superior strength and durability compared to traditional fencing. It can withstand harsh weather conditions, impact from external objects, and even attempts at cutting or climbing. This makes it an ideal choice for areas prone to vandalism or break-ins.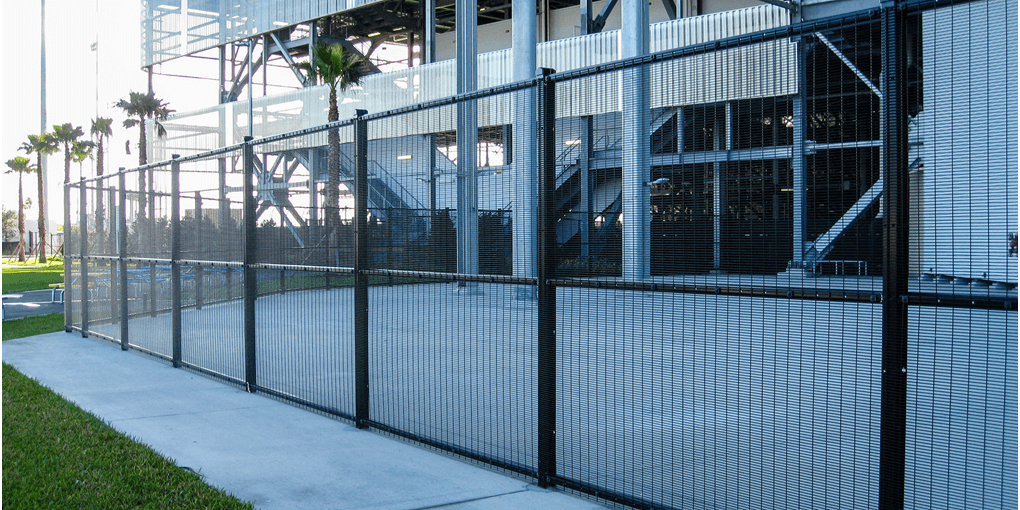 Moreover, double wire fence provides increased visibility. The double wires are spaced closer together compared to traditional fencing, reducing the gaps between wires. This not only enhances the aesthetics but also improves security by minimizing potential access points for intruders. Additionally, the tightly spaced wires make climbing over the fence extremely difficult, further enhancing its security features.
Another significant advantage of double wire fence is its low maintenance requirements. The galvanized or powder coated finish provides excellent resistance against corrosion, ensuring the fence remains in optimal condition for an extended period. In contrast, traditional fences may require regular maintenance, such as repainting or applying sealants, to avoid deterioration.
While traditional fencing also has its merits, including versatility in design options and a potentially lower cost upfront, it falls short in terms of security and longevity when compared to double wire fence.
In conclusion, double wire fence stands out as the better option for those seeking an extremely secure and long-lasting fencing solution. With its exceptional strength, enhanced visibility, and low maintenance requirements, it ensures the utmost protection for your property. Consider investing in a double wire fence and enjoy the peace of mind that comes with a reliable and robust security barrier.
Remember, when it comes to protecting what matters most, nothing beats the reliability and durability of double wire fence. Choose double wire fence and make the right choice for your property's security needs.