When it comes to enhancing security around our properties, fencing plays a crucial role. However, not all fences are created equal, and selecting the right fencing wire is essential for long-term security. Durability is a key factor to consider, as it ensures that your fence withstands external pressures and maintains its effectiveness over time. In this article, we will explore the importance of durability and provide an insightful guide to selecting the perfect fencing wire for your long-term security needs.
1. Understanding the Importance of Durability:
Durability is the backbone of a secure fence. It ensures that the fence can withstand various environmental factors, such as harsh weather conditions, potential intrusions, and attempted breaches. A durable fencing wire can save you from frequent repairs and replacements, thus minimizing costs in the long run. Additionally, it instills peace of mind by providing a reliable barrier for your property.
2. Types of Fencing Wire:
a. High-Tensile Steel Wire: One of the most popular choices for long-term security is high-tensile steel wire. It is incredibly strong and has a higher breaking strength compared to traditional wire options. This wire type can resist bending and has low elasticity, making it difficult for intruders to cut or break through. Moreover, high-tensile steel wire is rust-resistant, ensuring its longevity.
b. Galvanized Wire: Galvanized wire is coated with a protective layer of zinc, which prevents rust and corrosion. This type of wire offers good durability and is suitable for areas with high moisture or corrosive elements. It provides a sturdy barrier and requires minimal maintenance, making it an excellent choice for long-term security.
c. PVC-Coated Wire: PVC-coated wire combines durability with visual appeal. It is galvanized wire coated with a layer of PVC, offering enhanced protection against corrosion and weathering. This type of wire comes in various colors, enabling you to customize your fence's aesthetics while maintaining long-term security.
3. Factors to Consider:
a. Gauge: The wire gauge determines the thickness and strength of the wire. A lower gauge number indicates a thicker wire, offering increased durability. For long-term security, consider using a thicker gauge wire to enhance your fence's strength and resistance against external forces.
b. Tensile Strength: Tensile strength measures the ability of the wire to withstand stretching and breaking. Opt for fencing wire with high tensile strength, as it ensures longevity and provides a formidable barrier against intruders.
c. Coating Quality: If opting for coated wire, examine the quality of the coating material. Ensure it is durable, resistant to scratching or peeling, and capable of withstanding UV rays. A high-quality coating protects the wire from corrosion and extends its lifespan.
d. Maintenance Requirements: Consider the maintenance efforts required for different types of fencing wire. While some wires may require occasional cleaning or inspection, others remain virtually maintenance-free. Choose a wire that aligns with your maintenance preferences and resources.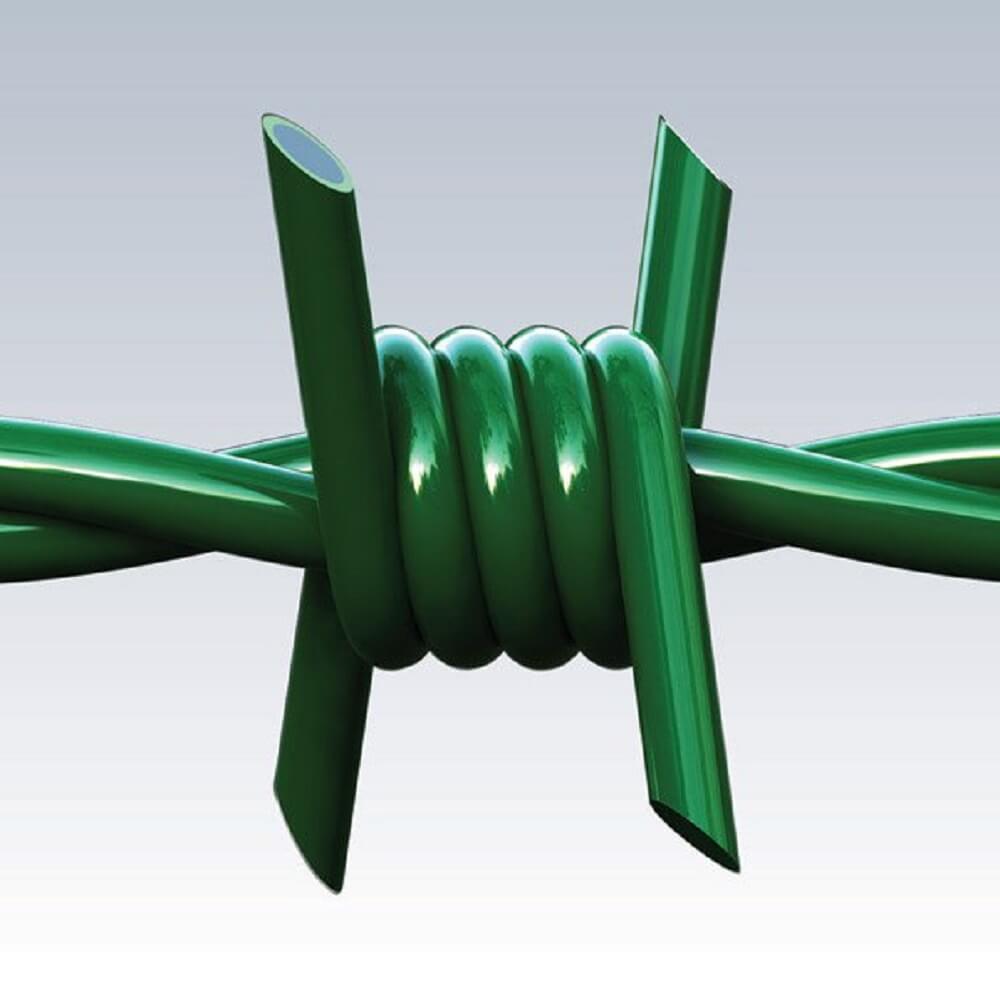 4. Installation and Professional Assistance:
Proper installation is vital for the long-term effectiveness of your fencing wire. Improperly installed wire may compromise its durability and security capabilities. To ensure an impeccable installation, consider seeking professional assistance. Experienced installers possess the knowledge and skills required to maximize the durability and effectiveness of your fence, offering you peace of mind and long-lasting security.
In conclusion, selecting the right fencing wire is essential for long-term security. Durability should be a primary consideration, as it ensures that your fence remains strong and effective over time. Opt for high-tensile steel, galvanized, or PVC-coated wire, considering factors such as gauge, tensile strength, coating quality, and maintenance requirements. Finally, seek professional assistance for proper installation. By choosing the right fencing wire, you are investing in the long-term security and protection of your property.