When it comes to safeguarding your property, security measures should never be underestimated. Whether you own a residential home, a commercial building, or an extensive estate, ensuring its protection should be a top priority. In today's ever-evolving world, where threats to our safety often arise unexpectedly, it's crucial to have reliable security solutions in place. That's where efficient barbed wire enters the picture, simplifying security measures for your property like never before.
Gone are the days when traditional security systems alone were sufficient to ward off potential intruders. With advancements in technology, criminals have become more sophisticated, making it necessary to stay one step ahead. Efficient barbed wire provides an added layer of protection to your property, acting as a powerful deterrent against unauthorized access. Its simplicity, affordability, and effectiveness make it an ideal choice for any property owner concerned with security.
One of the primary advantages of efficient barbed wire is its simplicity. Unlike complex security systems that require extensive installation and maintenance, barbed wire can be easily integrated into any existing fencing or perimeter structure. Its straightforward design ensures uncomplicated installation, saving you both time and money. Barbed wire's simplicity also extends to its operation. Once installed, it requires minimal maintenance, allowing you to focus on other aspects of property management.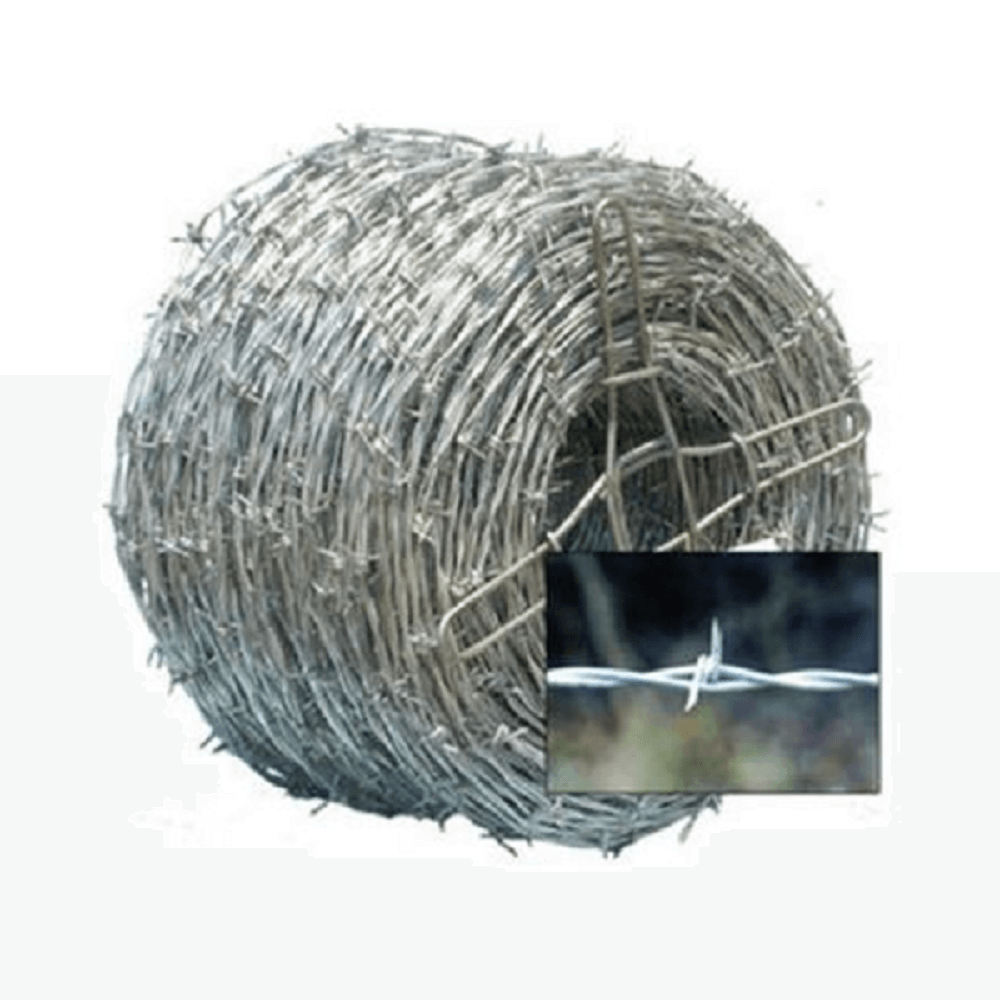 Affordability is another key aspect that makes efficient barbed wire a compelling choice for property owners. Unlike sophisticated security systems that can come with hefty price tags, barbed wire offers an affordable alternative without compromising on security. The materials used in its construction are cost-effective, and the installation process is much simpler, resulting in substantial savings. Moreover, the durability of barbed wire ensures a long life span, reducing the need for frequent replacements or repairs.
Many property owners may question the effectiveness of barbed wire as a security measure. However, when properly installed and maintained, it can prove to be highly effective in deterring potential threats. The presence of barbed wire acts as a physical barrier that prevents intruders from easily gaining access to your property. The sharp, protruding points of the wire serve as a strong visual deterrent, dissuading would-be trespassers. Additionally, its design makes it difficult to climb or tamper with, further enhancing security. By implementing efficient barbed wire, you send a clear message that unauthorized access will not be tolerated, significantly reducing the likelihood of intrusion.
Furthermore, efficient barbed wire is a versatile security solution that can be customized to suit your specific needs. Whether you require a higher level of security or want to protect a particular area of your property, various options are available to meet your requirements. Different types of barbed wire, such as razor or concertina wire, offer increased levels of security and can be strategically placed to fortify vulnerable points. These options enable property owners to tailor their security measures to their unique circumstances, giving them peace of mind.
It's worth noting that efficient barbed wire is not only effective for property protection but also serves as a valuable asset in keeping livestock and other animals within designated areas. Its installation along fences or enclosures prevents animals from escaping, ensuring their safety while simultaneously preserving your property boundaries.
In conclusion, when it comes to simplifying security measures for your property, efficient barbed wire proves to be an excellent choice. Its simplicity, affordability, and effectiveness make it a worthy investment for any property owner concerned with maintaining a secure environment. By implementing efficient barbed wire, you can enhance the protection of your property, deter potential intruders, and have peace of mind knowing that your assets are safeguarded. Remember, when it comes to security, it's always better to be proactive than reactive.