Enhance Safety with the Reliable and Sturdy 358 Welded Wire Fence System
Introduction
Ensuring safety and security is of utmost importance in any residential or commercial setting. One effective way to enhance safety is by installing a reliable and sturdy fence system. A great option that guarantees both security and durability is the 358 Welded Wire Fence System. This article will delve into the benefits and features of this exceptional fencing solution while emphasizing its role in enhancing safety for various applications.
Section 1: Understanding the 358 Welded Wire Fence System
The 358 Welded Wire Fence System, also known as the "prison mesh" or "anti-climb fence," is a specialized type of fencing widely used in high-security areas, such as prisons, military installations, airports, and critical infrastructure. Its name refers to its dimensions: 3″ x 0.5″ x 8 gauge, where the spacing between horizontal and vertical wires is 3 inches and the wire diameter is 0.5 inches.
Section 2: Unmatched Security Features
One of the primary reasons why the 358 Welded Wire Fence System is a preferred choice for security applications is its anti-climb nature. The narrow mesh design prevents potential intruders from getting a foothold or handhold, making it extremely difficult to climb over. Additionally, the robust wire construction and close mesh spacing make it resistant to cutting or breaching attempts. Its reliability in withstanding force and impact is a testament to its high level of security.
Section 3: Durability for Long-Term Use
Another remarkable aspect of the 358 Welded Wire Fence System is its exceptional durability. The system is manufactured using high-quality galvanized steel or galvanized and polyester powder-coated wire, ensuring long-term resistance to corrosion, rust, and adverse weather conditions. This makes it a reliable option for both indoor and outdoor applications, guaranteeing a prolonged lifespan and a low maintenance requirement.
Section 4: Versatile Applications
The versatility of the 358 Welded Wire Fence System makes it suitable for a wide range of applications. Apart from its common usage in maximum-security facilities, it is also widely employed in commercial establishments, schools, parks, and residential areas. Its non-intimidating appearance and robust construction make it an ideal fencing solution for any location that requires a combination of security and aesthetics.
Section 5: Enhanced Safety for All
The primary objective of any security system is to ensure the safety of individuals. With the 358 Welded Wire Fence System, safety is greatly enhanced. The reliability of the fence system acts as a physical deterrent, effectively preventing unauthorized access and potential threats. This security measure alleviates concerns, providing peace of mind, whether it be for homeowners, business owners, or institutions responsible for public safety.
Section 6: Ease of Installation and Customization
Installing the 358 Welded Wire Fence System is a hassle-free process that can be completed efficiently. The fence panels come pre-fabricated, allowing for easy assembly and installation. Additionally, the system offers customization options such as height adjustments, color variations, and the addition of razor wire or barbed wire, providing further security enhancements based on individual requirements.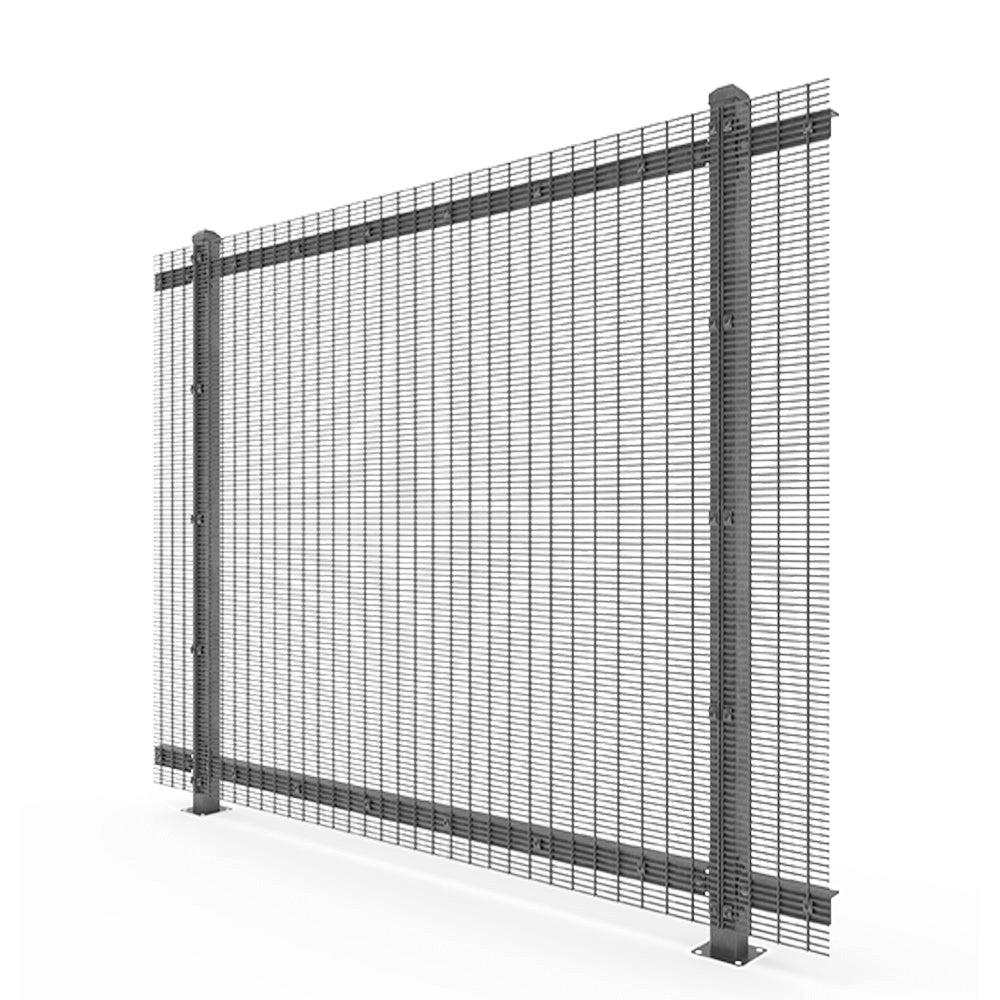 Section 7: Conclusion
When it comes to enhancing safety and security, the 358 Welded Wire Fence System is a top choice. Its anti-climb features, durability, versatility, and ease of installation make it an excellent investment for any setting. Whether it is used for securing critical infrastructure or protecting residential properties, this reliable and sturdy fence system proves instrumental in achieving enhanced safety and peace of mind. Choose the 358 Welded Wire Fence System and prioritize security without compromising on quality.