Are you looking for a fence that not only provides security but also adds a touch of elegance to your property? Look no further! Introducing the customized 358 welded wire fence – the perfect solution for enhancing the aesthetics of your property while ensuring its safety and security.
Gone are the days when fences were just plain and functional structures. Today, fences have evolved into important parts of the overall design and aesthetic appeal of a property. They serve as a welcoming front entrance, a visual buffer, and a defining element of your property's style.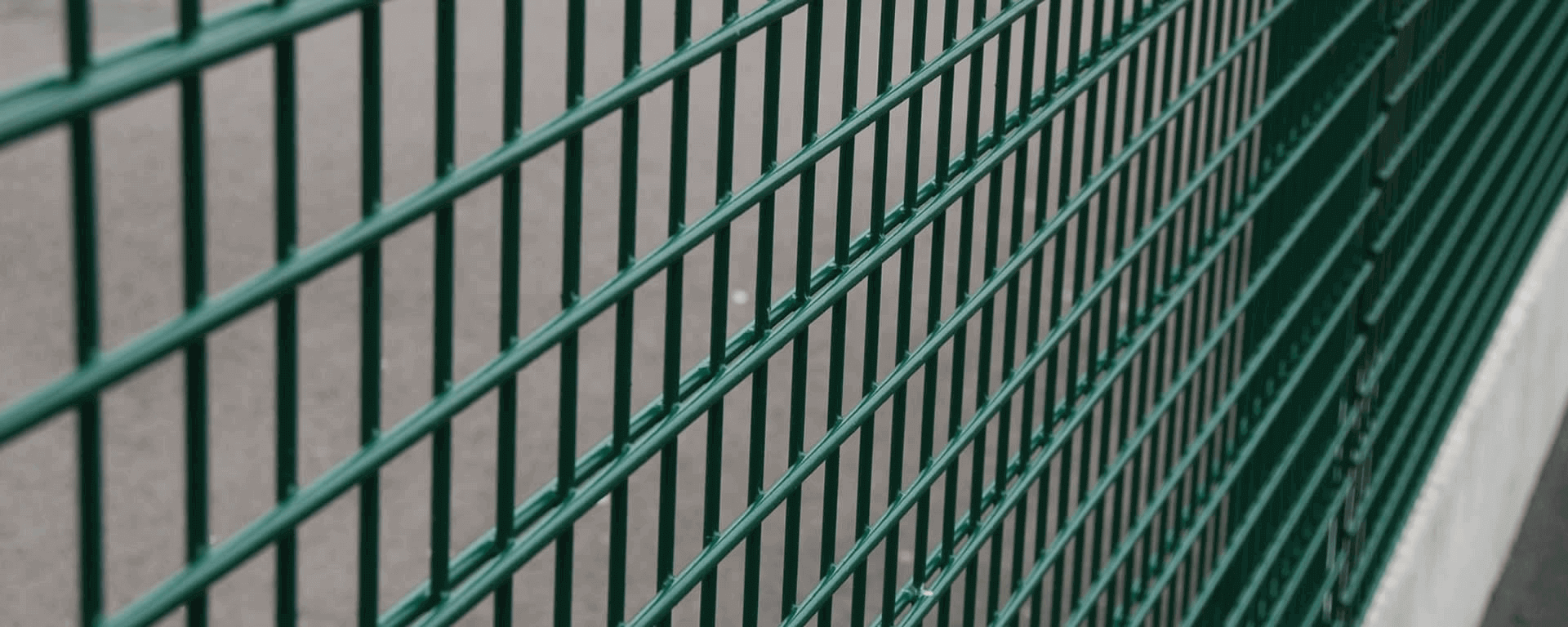 The 358 welded wire fence is a popular choice among property owners who seek both security and aesthetics in their fencing solution. Designed with 358 mesh spacing, which is approximately 3″ x 0.5″, this fence provides the perfect balance of visibility and strength. The small and tight mesh pattern offers maximum security while allowing for unobstructed views of your surroundings.
One of the key advantages of the 358 welded wire fence is its customization options. This fence can be tailored to fit your property's specific requirements, ensuring a seamless integration with the overall design. Whether you prefer a sleek and modern look or a more rustic and traditional appearance, the 358 welded wire fence can be customized to match your desired style.
The material used in the construction of this fence is another reason for its popularity. Made from high-quality galvanized steel wire, the 358 welded wire fence is extremely durable and long-lasting, even in harsh weather conditions. The galvanized coating provides a protective barrier against corrosion, ensuring the fence will maintain its beauty and functionality for years to come.
Moreover, the 358 welded wire fence offers excellent versatility. It can be installed in various settings, including residential properties, commercial buildings, parks, schools, and more. Whether you need to secure your backyard, enclose a pool area, or protect valuable equipment, this fence can be customized to suit your specific needs.
Beyond its visual appeal and durability, the 358 welded wire fence also offers enhanced security for your property. The small mesh size makes it difficult for intruders to climb or cut through the fence. Additionally, the rigid and sturdy construction of the fence provides a strong physical barrier that acts as a deterrent to potential trespassers. With this fence, you can have peace of mind knowing your property is well-protected.
Maintenance is also a breeze with this fence. Thanks to its galvanized coating, the 358 welded wire fence is resistant to rust and requires minimal upkeep. Occasional cleaning with soap and water is all that is needed to keep the fence looking as good as new. This low-maintenance feature makes it an ideal choice for busy property owners who want to enjoy the benefits of a beautiful fence without the hassle of regular maintenance.
In conclusion, if you are in search of a fencing solution that combines both security and aesthetic appeal, the customized 358 welded wire fence is the answer. With its customizable design, high-quality materials, and excellent durability, this fence will not only enhance the aesthetics of your property but also provide the security and peace of mind you deserve. Invest in the customization and elegance of the 358 welded wire fence today and elevate the look of your property to new heights.