When it comes to protecting and beautifying your property, a stylish and well-designed fence can make all the difference. Whether you have a residential or commercial property, a 358 welded wire fence is an excellent choice to enhance its aesthetics and provide a durable and secure boundary. In this article, we will explore the unique features of a 358 welded wire fence, its benefits, and how it can transform the appearance of your property.
A 358 welded wire fence, also known as a high-security fence or anti-climb fence, is constructed using small rectangular mesh openings of approximately 3″ x 0.5″. This specific design makes it extremely difficult for potential intruders to climb or penetrate the fence. The closely spaced wires provide an effective physical barrier without compromising the visibility of your property, offering both security and an unobstructed view.
One of the primary advantages of a 358 welded wire fence is its durability. The fence is made of high-quality galvanized steel wires that are welded together, creating a robust and long-lasting structure. This type of fence is highly resistant to corrosion, weather conditions, and general wear and tear, making it an ideal choice for both residential and commercial properties.
Furthermore, a 358 welded wire fence offers versatility in terms of customization. It can be powder-coated in various colors to match your property's overall aesthetic. Whether you prefer a classic black finish or a vibrant color that stands out, you can easily find an option that suits your preferences. This customization capability allows you to enhance the aesthetics of your property while ensuring its security.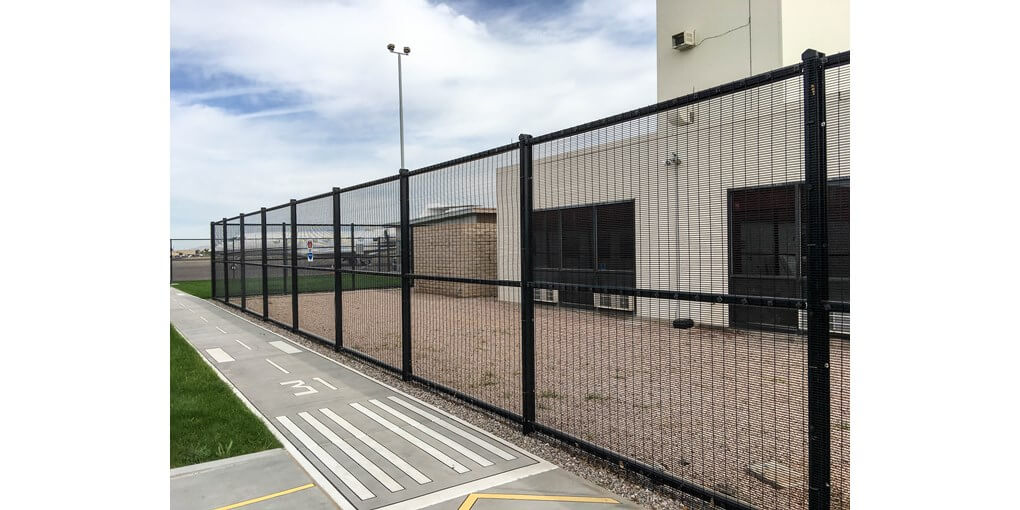 In addition to its aesthetic appeal and durability, a 358 welded wire fence provides excellent security features. The small mesh openings prevent any attempts at climbing or cutting through the fence. This level of security is particularly crucial for properties that store valuable assets or have sensitive information. With a 358 welded wire fence, you can have peace of mind knowing that your property is protected from unauthorized access.
Apart from security, a 358 welded wire fence offers other practical benefits as well. It can serve as a reliable barrier to keep out unwanted animals, ensuring the safety of your pets and preventing damage to your property. Moreover, the fence can act as a visual boundary, clearly defining your property lines and minimizing any potential disputes with neighbors.
When it comes to installation, a 358 welded wire fence is relatively easy and efficient. With the help of professional installers, you can have your fence up and ready in no time. The fence panels are constructed to fit perfectly, thanks to their precise manufacturing process. Additionally, the modular nature of the fence allows for flexibility in terms of adjusting its height and length to suit your property's specific requirements.
In conclusion, if you are seeking to enhance the aesthetics of your property while ensuring maximum security and durability, a stylish 358 welded wire fence is the perfect solution. Its unique design, customizable options, and practical benefits make it a favored choice for property owners. With its ability to combine functionality and visual appeal, this fence type can transform your property into a secure and visually appealing space. Invest in a 358 welded wire fence, and enjoy the peace of mind that comes with protecting your property in style.