Introduction
When it comes to safeguarding your property and ensuring its security, a reliable welded wire fence can be an excellent investment. Not only does it serve as a physical barrier, but it also enhances the overall safety of your premises. In this article, we will explore the various benefits of a welded wire fence and how it can provide a comprehensive solution to protect your property effectively.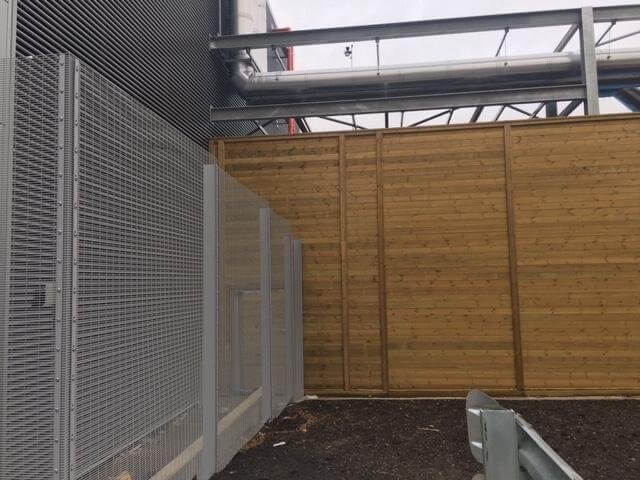 1. Understanding Welded Wire Fences
A welded wire fence is a type of fencing made from individual metal wires welded together to create a sturdy and durable mesh structure. This type of fence is commonly used in residential, commercial, and industrial settings due to its strength and versatility. The mesh pattern allows for better visibility, making it an ideal option for areas where keeping an eye on the surroundings is crucial.
2. Enhanced Security Features
One of the primary reasons to choose a welded wire fence is its ability to enhance the security of your property. The welded mesh structure creates a formidable barrier that is difficult to penetrate. Unlike traditional fences, which can be easily manipulated or cut, welded wire fences provide a higher level of protection against unauthorized entry. This makes it an excellent choice for residential properties, commercial buildings, and even agricultural land, where security is of utmost importance.
3. Durability and Longevity
One notable advantage of a welded wire fence is its exceptional durability and longevity. The welded mesh construction ensures that the fence can withstand harsh weather conditions, preventing it from sagging or deteriorating over time. The materials used, such as galvanized steel or PVC coating, provide resistance against rust, corrosion, and UV damage, making the fence highly durable and low maintenance. Investing in a welded wire fence guarantees long-term security without the need for frequent repairs or replacements.
4. Versatility in Application
Another significant benefit of a welded wire fence is its versatility in application. This type of fencing can be customized to meet specific requirements, making it suitable for various purposes. Whether you need to secure a backyard, enclose a swimming pool, protect a garden, or establish a boundary for a commercial property, a welded wire fence can be tailored to cater to your needs. With different mesh sizes, heights, and thickness options available, you can choose the perfect configuration that complements your property's aesthetics and security requirements.
5. Cost-effective Solution
Compared to other types of fencing, a welded wire fence offers a cost-effective solution without compromising on security and quality. Its long lifespan and minimal maintenance requirements make it an economical choice in the long run. The initial investment in a welded wire fence can be quickly offset by the savings in repair and replacement costs, making it a financially wise decision for property owners.
Conclusion
In conclusion, a reliable welded wire fence is an excellent choice to enhance the safety and security of your property. Its robust construction, enhanced security features, durability, versatility, and cost-effectiveness make it a preferred option for a wide range of applications. By investing in a welded wire fence, you can enjoy the peace of mind that your property is well-protected and enjoy the long-term benefits it offers. So don't wait any longer, secure your property today with a reliable welded wire fence.