When it comes to the safety measures surrounding swimming pools, there is no room for compromise. The joy and tranquility associated with having a swimming pool in your backyard should never be overshadowed by the potential risks, especially when it comes to the safety of children and pets. In order to ensure a worry-free and secure environment, investing in an anti-throwing fence is a crucial step for every pool owner.
The chances of accidents occurring near or within swimming pools are not unheard of, and they can have devastating consequences. A momentary lapse in supervision or a simple mistake can result in a tragedy that could have been prevented. This is where an anti-throwing fence proves to be invaluable. By providing a physical barrier, it acts as a first line of defense, preventing unauthorized access to the swimming pool area.
One of the primary concerns of pool owners is the safety of children. Considering their natural curiosity and lack of awareness about potential dangers, it is essential to establish effective preventive measures. An anti-throwing fence acts as a deterrent, making it extremely difficult for children to access the pool without adult supervision. The height and durability of the fence ensure that even the most determined children are unable to climb over or breach it.
While children's safety is an undeniable priority, pets are also vulnerable near swimming pools. Cats and dogs, out of playfulness or curiosity, may venture too close to the edge and accidentally fall in. An anti-throwing fence provides a crucial barrier, effectively preventing such incidents. By creating a clear boundary around the pool area, pets are unable to enter without explicit permission or supervision.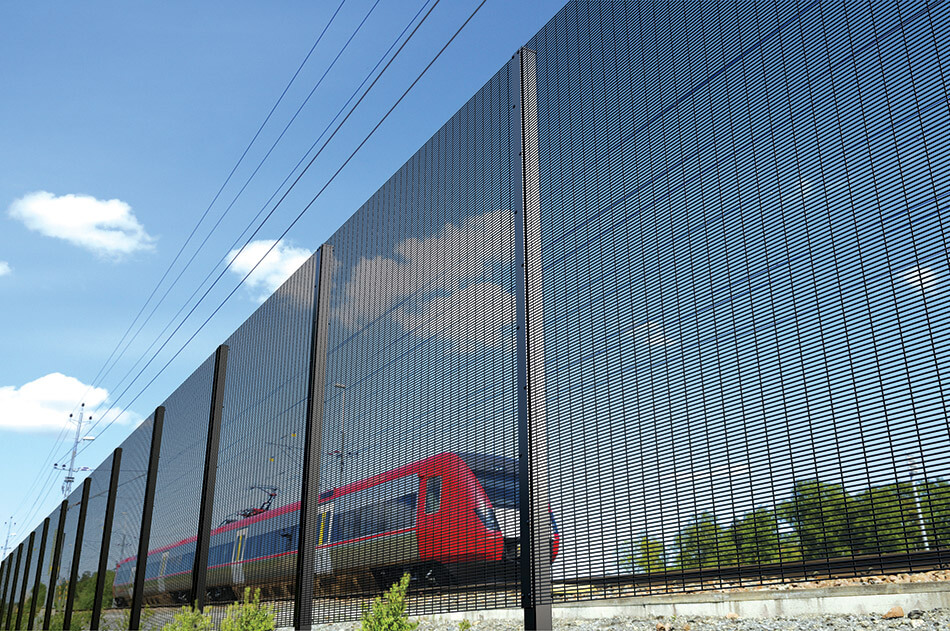 The design of the anti-throwing fence is specifically tailored to ensure its efficacy. The gaps between the bars are narrow enough to prevent a child's head from getting stuck, eliminating any potential hazards. Additionally, the materials used are sturdy and weather-resistant, ensuring the fence can withstand the elements and continue to fulfill its purpose for years to come.
It is worth noting that an anti-throwing fence not only enhances safety but also adds aesthetic value to the pool area. With various styles and finishes available, the fence can be seamlessly integrated into any backyard design. Whether you prefer a classic or modern look, there is an anti-throwing fence that perfectly complements your pool and surrounding landscape, enhancing the overall appeal of your outdoor space.
Moreover, the installation process of an anti-throwing fence is straightforward and hassle-free. Professional installation ensures that the fence is securely positioned and meets all safety regulations. Once installed, you can have peace of mind knowing that your swimming pool area is safeguarded against unauthorized access and potential accidents.
In summary, the safety of your swimming pool should never be taken lightly. Investing in an anti-throwing fence is a crucial step in enhancing security and preventing accidents. By establishing a physical barrier, this type of fence effectively deters children and pets from accessing the pool area without supervision. Furthermore, the design and materials used ensure both safety and aesthetic value. Don't compromise on safety – choose an anti-throwing fence and enjoy a worry-free pool experience for years to come.