Bridges play a critical role in our infrastructure, facilitating transportation and connecting communities. However, ensuring the safety of these structures is of utmost importance. That's where the Original Bridge Foot Style Barrier comes into play, revolutionizing bridge safety and providing numerous advantages over conventional barriers.
Designed with the primary goal of enhancing safety, the Original Bridge Foot Style Barrier offers unparalleled protection for both pedestrians and vehicles. Its innovative design encompasses several key features that set it apart from traditional barriers:
1. Intelligent Engineering: The Original Bridge Foot Style Barrier is engineered with precision and meticulous attention to detail. It is crafted from high-strength materials that guarantee durability and resilience, capable of withstanding heavy impacts and extreme weather conditions. By incorporating advanced engineering principles, this barrier provides a reliable safeguard against accidents and potential structural damage.
2. Enhanced Visibility: Safety is not just about structural strength; it also depends on visibility. The Original Bridge Foot Style Barrier incorporates reflective surfaces and strategic lighting, ensuring optimal visibility under various lighting conditions. This feature significantly increases awareness and minimizes the risk of collisions, particularly during nighttime travel.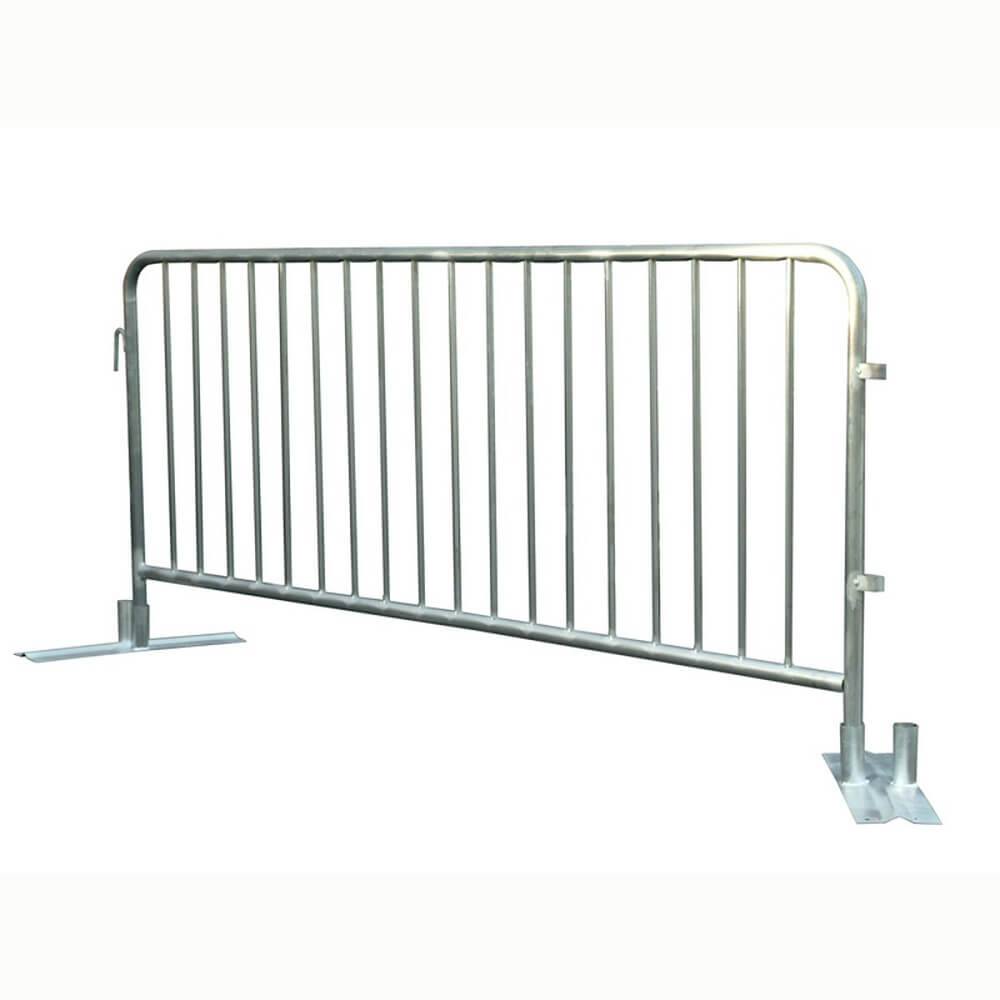 3. Adaptability and Flexibility: Each bridge has its unique design and requirements. The Original Bridge Foot Style Barrier offers a customizable solution that can adapt to different bridge configurations. Whether it's a curved bridge, an iconic landmark, or a traditional design, this barrier can be tailored to fit seamlessly, preserving the aesthetic appeal while enhancing safety measures.
4. Quick Installation and Maintenance: Minimizing disruptions during installation and maintenance is crucial. The Original Bridge Foot Style Barrier excels in this aspect, with its straightforward installation process and ease of maintenance. Its modular design allows for efficient and cost-effective installation, ensuring limited disruptions to traffic flow and reducing labor costs.
5. Environmental Friendliness: With sustainability being a key consideration in modern construction, the Original Bridge Foot Style Barrier aligns perfectly with eco-conscious initiatives. It is designed to have minimal impact on the environment, utilizing recyclable materials and incorporating green technologies wherever possible. This dedication to sustainability not only ensures safety on bridges but also contributes to a greener future.
Investing in the Original Bridge Foot Style Barrier is investing in the safety and longevity of our bridges. With its intelligent engineering, enhanced visibility, adaptability, easy installation, and environmental friendliness, this revolutionary barrier stands as a testament to cutting-edge technology and unwavering commitment to safety. Let's embrace this innovative solution and pave the way for even safer bridges in our communities.