In today's fast-paced world, curb appeal has become a crucial aspect of our homes. It goes beyond simply having an attractive front yard; it speaks volumes about our personality, taste, and attention to detail. One of the most effective ways to enhance curb appeal is by incorporating a stylish welded fence panel into your property. Not only does it provide security and privacy, but it also adds a touch of elegance and sophistication to your home.
A welded fence panel is the epitome of sturdiness and durability. Made from high-quality materials, such as galvanized steel or wrought iron, it can withstand the test of time and the harsh elements. Unlike traditional wooden fences that require regular maintenance and are prone to rot and termites, a welded fence panel is virtually maintenance-free. This means you can enjoy its beauty and functionality without worrying about constant repairs or replacements.
Moreover, a stylish welded fence panel offers endless possibilities when it comes to design and customization. With a wide range of patterns, shapes, and sizes available, you can select the perfect panel that complements your home's architectural style and personal preferences. Whether you prefer a classic and intricate design or a modern and minimalistic look, there is a welded fence panel that can satisfy your aesthetic requirements. Additionally, these panels can be customized with various finishes, such as powder coating or paint, to match your desired color scheme.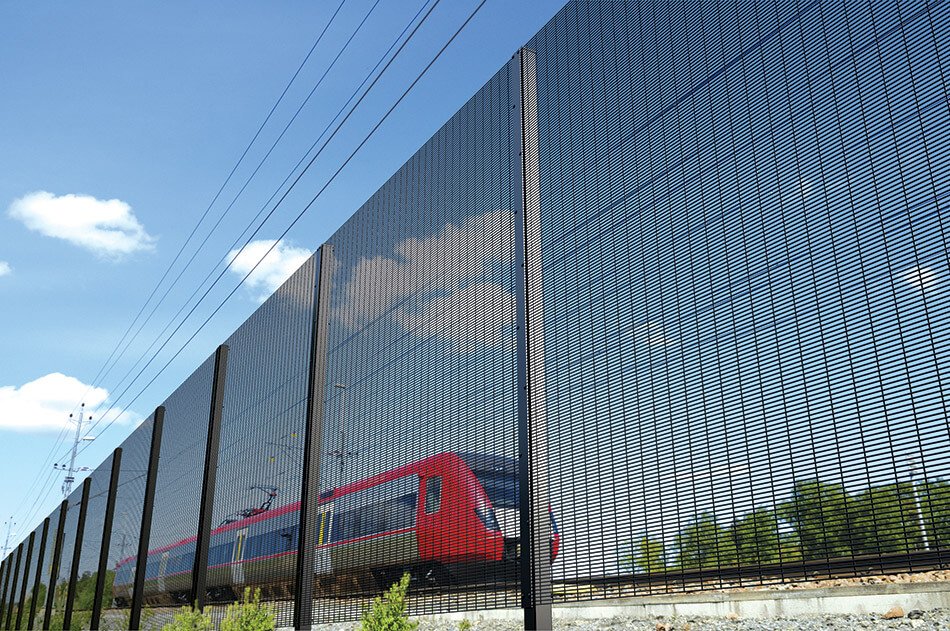 Beyond aesthetics, a welded fence panel provides unparalleled security for your property. Its solid construction and sturdy bars act as a deterrent to trespassers and protect your home from unauthorized access. Unlike chain-link fences, which can be easily climbed or cut through, a welded fence panel ensures the safety and privacy of your family and belongings. Furthermore, its high level of security enhances your peace of mind, allowing you to fully enjoy your home without worries.
Another advantage of a stylish welded fence panel is its ability to create a defined boundary for your property. It helps to clearly demarcate your space and prevent any encroachments from neighboring properties. This is particularly important for homeowners with pets or children, as it provides an added layer of protection, keeping them within the confines of your property. Additionally, a well-defined boundary adds value to your home, making it more appealing to potential buyers should you decide to sell in the future.
Furthermore, a welded fence panel is an eco-friendly choice for your curb appeal enhancement. Unlike wooden fences that require cutting down trees, a welded fence panel is made from recyclable materials. By opting for a sustainable option, you are contributing to the preservation of our environment while still achieving the desired aesthetic appeal. It's a win-win situation that allows you to have a stylish property while reducing your carbon footprint.
In conclusion, enhancing curb appeal with a stylish welded fence panel offers a multitude of benefits. From providing security and privacy to adding a touch of elegance and sophistication, it is a valuable addition to any home. Its durability, customization options, and eco-friendliness make it an excellent choice for homeowners looking to elevate the visual appeal of their property. So why wait? Upgrade your home's curb appeal with a stylish welded fence panel and enjoy the countless advantages it brings.