Introduction
In an era where privacy and security are paramount concerns, property owners are increasingly turning to innovative solutions to protect their premises. One such solution gaining popularity is the installation of 358 welded wire fences. These fences provide an effective and aesthetically pleasing means of enhancing privacy and security. In this article, we will explore the advantages of 358 welded wire fence installation and how it can make a significant impact on both residential and commercial properties.
1. Unmatched Physical Barrier
358 welded wire fences, also known as anti-climb fences or prison fences, are specially designed with closely spaced horizontal and vertical wires. Unlike traditional chain-link fences, these fences possess smaller mesh openings, making it nearly impossible for intruders to climb or cut through them. The small mesh size, usually measuring 3 inches by 0.5 inches, offers a robust and reliable physical barrier, providing peace of mind to property owners worried about unauthorized access.
2. Superior Durability
Constructed with high-quality galvanized steel, 358 welded wire fences are built to withstand various weather conditions and resist corrosion. The galvanized coating provides an extra layer of protection, ensuring that the fence remains intact and visually appealing for years to come. By investing in a durable fence, property owners can avoid frequent maintenance and replacement costs, making 358 welded wire fences a cost-effective long-term solution.
3. Enhanced Privacy
Privacy is a fundamental need for any property owner, whether it be a residential or commercial space. The closely spaced wires of a 358 welded wire fence ensure that prying eyes cannot easily see through the fence, providing excellent visual privacy. This feature is particularly appealing for residential properties, as it allows residents to enjoy their outdoor spaces without feeling exposed to neighboring properties or passersby.
4. Adaptability and Versatility
One of the significant advantages of 358 welded wire fence installation is its adaptability and versatility. These fences can be customized to fit various property types, including schools, industrial sites, residential complexes, and even stadiums. Additionally, they can be tailored to meet specific security needs, such as adding barbed wire or incorporating access control systems. This flexibility makes 358 welded wire fences an ideal choice for property owners looking for tailored security solutions.
5. Aesthetically Pleasing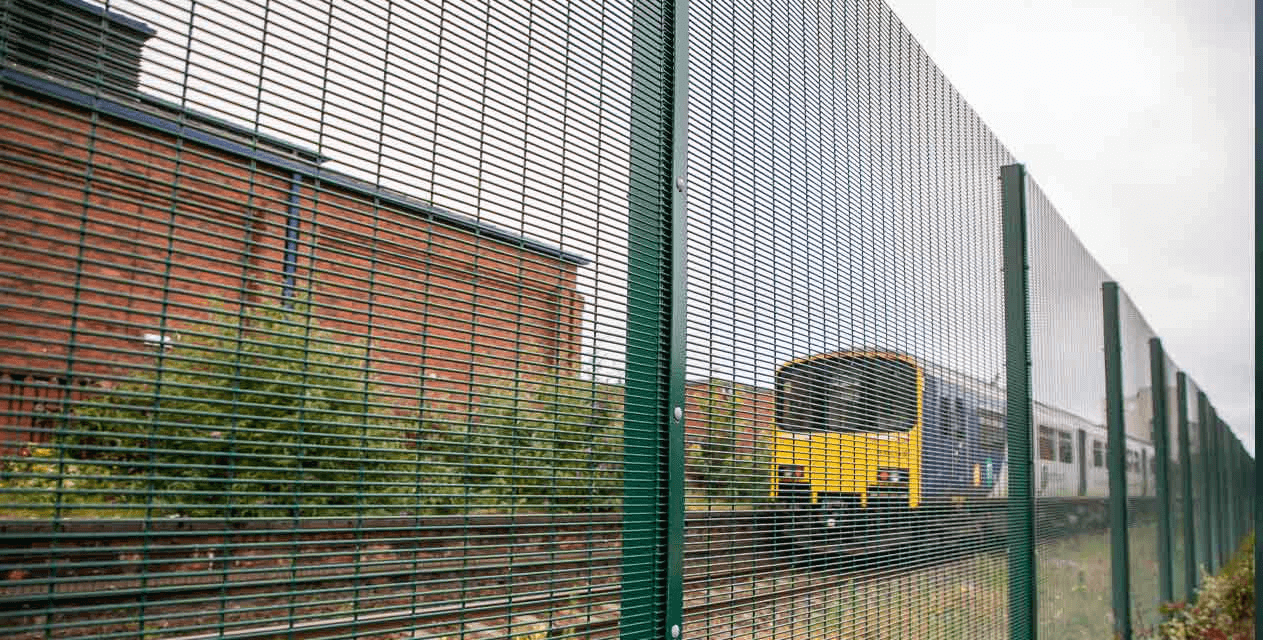 Despite its primary focus on security, a 358 welded wire fence does not compromise on aesthetics. With its sleek and unobtrusive design, this type of fence seamlessly blends with any architectural style. Whether used around gardens, playgrounds, or commercial properties, these fences offer a visually appealing appearance without compromising the security aspect. This combination of functionality and aesthetics makes 358 welded wire fences an attractive choice for property owners.
6. Compliance with Regulations
For commercial properties, it is essential to comply with industry regulations and safety standards. 358 welded wire fences are designed to meet various security regulations, making them suitable for a wide range of commercial applications. By installing these fences, property owners can ensure legal compliance while benefiting from superior security measures.
Conclusion
In conclusion, the installation of 358 welded wire fences is an excellent choice for property owners seeking enhanced privacy and security. With their unmatched physical barrier, durability, adaptability, and aesthetic appeal, these fences provide an all-in-one solution to safeguard residential and commercial properties. By investing in a 358 welded wire fence, property owners can not only protect their assets but also provide an atmosphere of safety and tranquility within their premises.