Privacy and security are crucial aspects of our daily lives that should never be compromised. Whether it's for residential, commercial, or industrial purposes, finding the right solution to ensure both privacy and security is essential. In this article, we will explore the benefits of enhancing privacy and security with a combination of 358 welded wire fence and screening.
358 welded wire fence, also known as anti-climb fence, is a reliable option for maintaining privacy and security. Its unique design features closely spaced horizontal and vertical wires, creating small openings that make it difficult for intruders to climb or penetrate. This fence provides a formidable barrier against unauthorized access while maintaining visibility, making it an ideal choice for high-security areas.
However, to further enhance privacy without compromising security, adding screening to the 358 welded wire fence is a wise consideration. Screening options, such as polyethylene or privacy slats, provide an additional layer that blocks the view from outside while still allowing airflow. This allows you to create a secluded and secure environment without feeling confined.
Here are the key advantages of utilizing a combination of 358 welded wire fence and screening: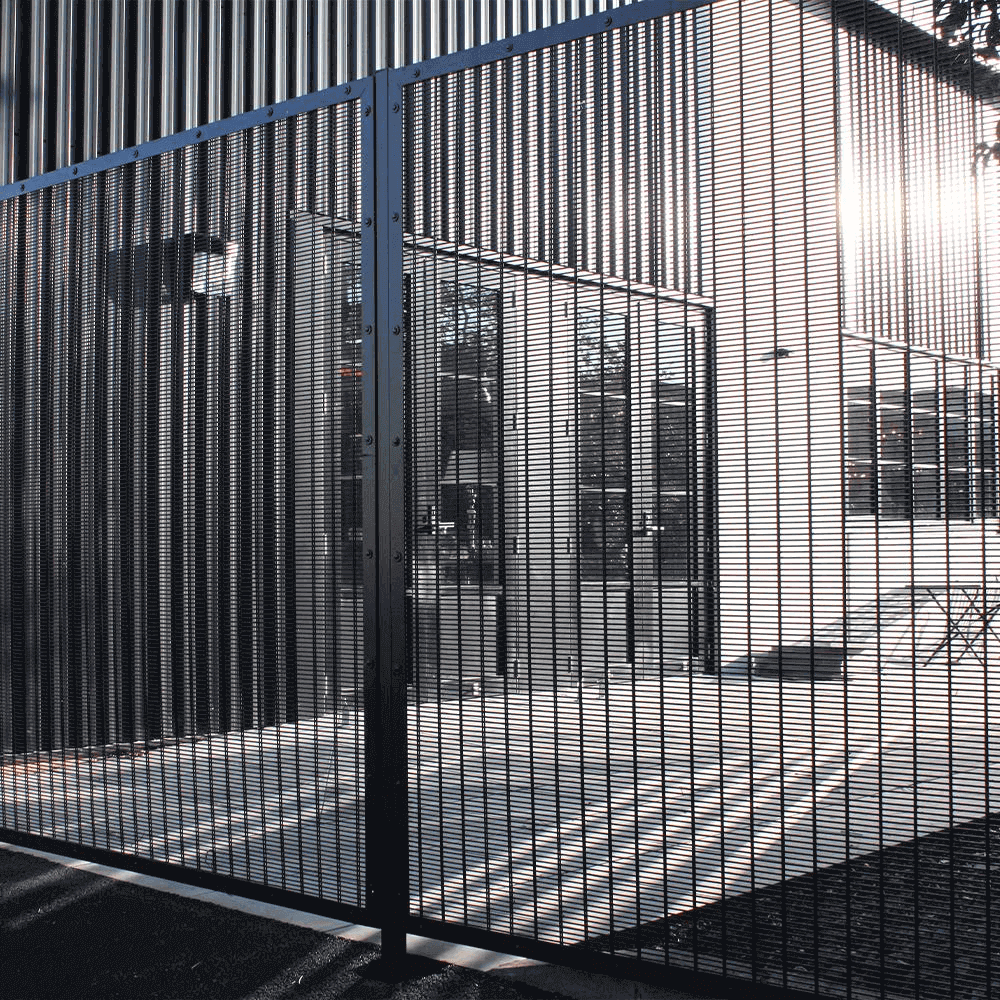 1. Privacy without isolation: A well-designed screening option enhances privacy by obstructing the view from the outside. This is particularly beneficial for residential properties, allowing occupants to enjoy their outdoor spaces without worrying about prying eyes. By combining the screening with a 358 welded wire fence, you can ensure privacy while still keeping the surroundings visible, preventing any feelings of isolation.
2. Enhanced security: The 358 welded wire fence is known for its anti-climbing properties, providing a reliable security solution. By incorporating screening, potential intruders will face an additional obstacle, making it even more challenging to breach the perimeter. This added layer of security deters unauthorized access and acts as a deterrent to potential burglars or trespassers.
3. Aesthetically pleasing: Privacy and security solutions should not only be functional but also visually appealing. The combination of 358 welded wire fence and screening offers a versatile range of styles and colors to suit different preferences. Whether you prefer a traditional or modern look, there are options available to complement your overall property aesthetics.
4. Weather resistance: Both 358 welded wire fence and screening materials are designed to withstand various weather conditions. Whether it's scorching heat, heavy rain, or snow, these materials are durable and resistant to corrosion. This ensures that your privacy and security solution remains intact and reliable throughout the year, with minimal maintenance required.
5. Cost-effective solution: Investing in a combination of 358 welded wire fence and screening provides long-term value. These materials are built to last, reducing the need for frequent replacements or repairs. Additionally, the enhanced security provided by this combination can lead to lower insurance premiums, making it a cost-effective choice in the long run.
In conclusion, combining a 358 welded wire fence with screening offers a powerful solution to enhance privacy and security. This combination not only provides a barrier against unauthorized access but also ensures a secluded and aesthetically pleasing environment. By choosing this approach, you are investing in a cost-effective and reliable solution that will protect your property for years to come. Prioritize your privacy and security – choose the combination of 358 welded wire fence and screening.