Introduction: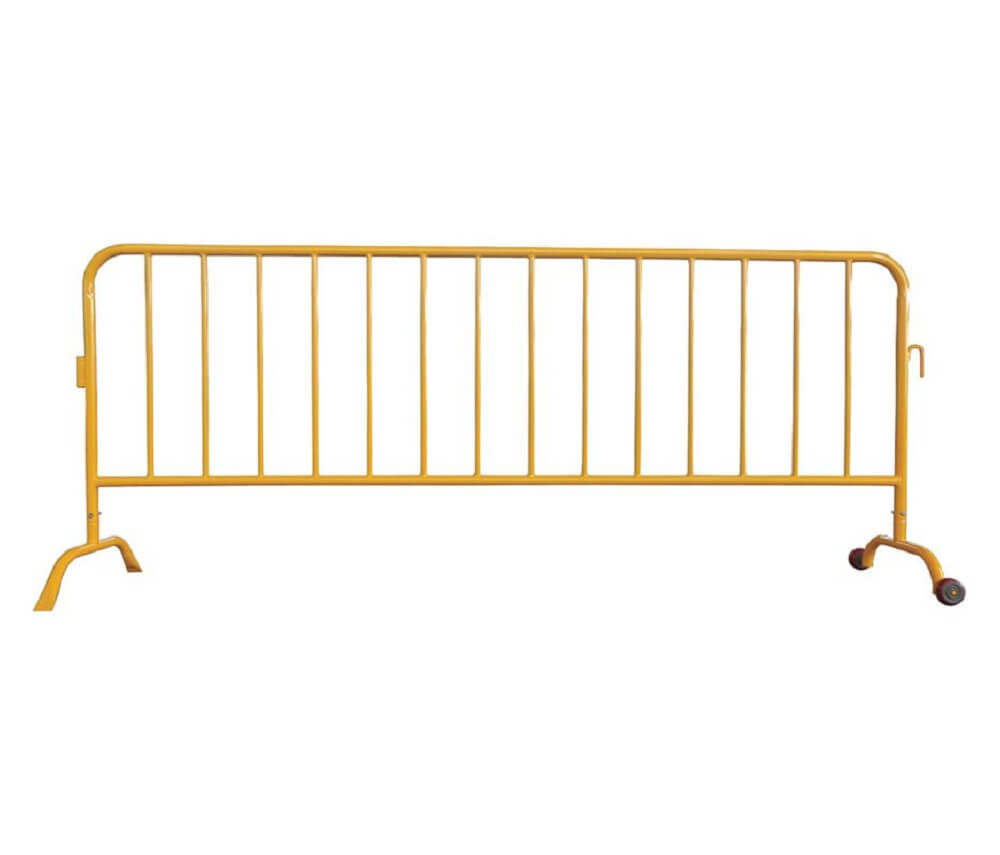 In today's rapidly changing world, stability and security have become paramount concerns for individuals, communities, and nations alike. As we strive to create environments that foster safety and protection, innovative solutions are constantly being sought after. One such solution that has gained significant attention and appreciation is the Original Flat Foot Style Barrier. This revolutionary concept offers a fresh perspective on enhancing stability and security in various settings, from public spaces to industrial sites. In this article, we will explore the benefits and advantages of the Original Flat Foot Style Barrier and understand how it can contribute to a safer and more secure future.
1. Unmatched Stability:
The Original Flat Foot Style Barrier is designed to deliver unmatched stability, making it an ideal choice for a wide range of applications. Its unique design features a flat base that provides a solid foundation, ensuring that the barriers remain firmly in place. Whether used to manage crowd control, restrict access, or serve as perimeter protection, the stability of these barriers guarantees reliable performance in any environment. With the ability to withstand external forces, such as pressure from crowds or vehicular impact, the Original Flat Foot Style Barrier offers an unparalleled level of stability that surpasses traditional barrier systems.
2. Versatility in Application:
Another remarkable aspect of the Original Flat Foot Style Barrier is its versatility in application. This barrier can be utilized in a multitude of settings, ensuring tailored solutions to specific security needs. From airports and railway stations to shopping malls and outdoor events, these barriers can be strategically deployed to manage and control pedestrian flow efficiently. Additionally, the Original Flat Foot Style Barrier can also function as an effective deterrent against potential threats, securing the perimeters of government buildings, military installations, and critical infrastructure sites. The adaptability and flexibility of these barriers make them an invaluable asset in enhancing stability and security across various domains.
3. Superior Durability:
Durability is a crucial factor when it comes to security solutions, and the Original Flat Foot Style Barrier excels in this aspect. Manufactured using high-quality materials, these barriers are built to withstand tough conditions and endure external challenges. With resistance to extreme weather conditions, corrosion, and physical impact, the barriers retain their structural integrity, ensuring optimal functionality over an extended period. This superior durability significantly reduces maintenance requirements, saving both time and resources, while ensuring consistent security and stability.
4. Easy Installation and Transportation:
Efficiency and convenience are key considerations in implementing security measures effectively. The Original Flat Foot Style Barrier addresses these concerns by offering easy installation and transportation capabilities. These barriers are lightweight and compact, allowing for effortless transportation and deployment across different locations. Furthermore, their modular design enables quick and seamless assembly, reducing the downtime typically associated with traditional barrier setups. The simplicity and ease of installation make the Original Flat Foot Style Barrier an ideal choice for both temporary and permanent security needs, offering practical solutions without compromising on effectiveness or quality.
5. Enhanced Aesthetic Appeal:
Apart from fulfilling functional requirements, security solutions should also blend seamlessly with their surroundings. The Original Flat Foot Style Barrier stands out in this regard by enhancing aesthetic appeal without compromising security measures. Available in a range of colors and finishes, these barriers can be customized to complement the existing environment, whether it be a historic location, a recreational area, or a contemporary urban setting. By seamlessly integrating with the surroundings, the Original Flat Foot Style Barrier ensures that security measures do not disrupt the overall aesthetic and ambiance of an area, creating a harmonious and secure environment.
Conclusion:
The Original Flat Foot Style Barrier represents an innovative and forward-thinking approach to enhancing stability and security. With its unparalleled stability, versatility in application, superior durability, easy installation and transportation, and enhanced aesthetic appeal, this barrier concept has the potential to redefine security solutions across a plethora of settings and industries. By adopting this cutting-edge technology, we can pave the way for a safer and more secure world, one that fosters stability, protects lives, and promotes peace of mind for generations to come.