When it comes to property improvements, there are numerous factors to consider. From landscaping to exterior façade upgrades, each element plays a crucial role in creating a visually appealing property. One often overlooked aspect, however, is the fence. A properly designed and installed fence can not only provide security but also enhance the overall aesthetics of your property.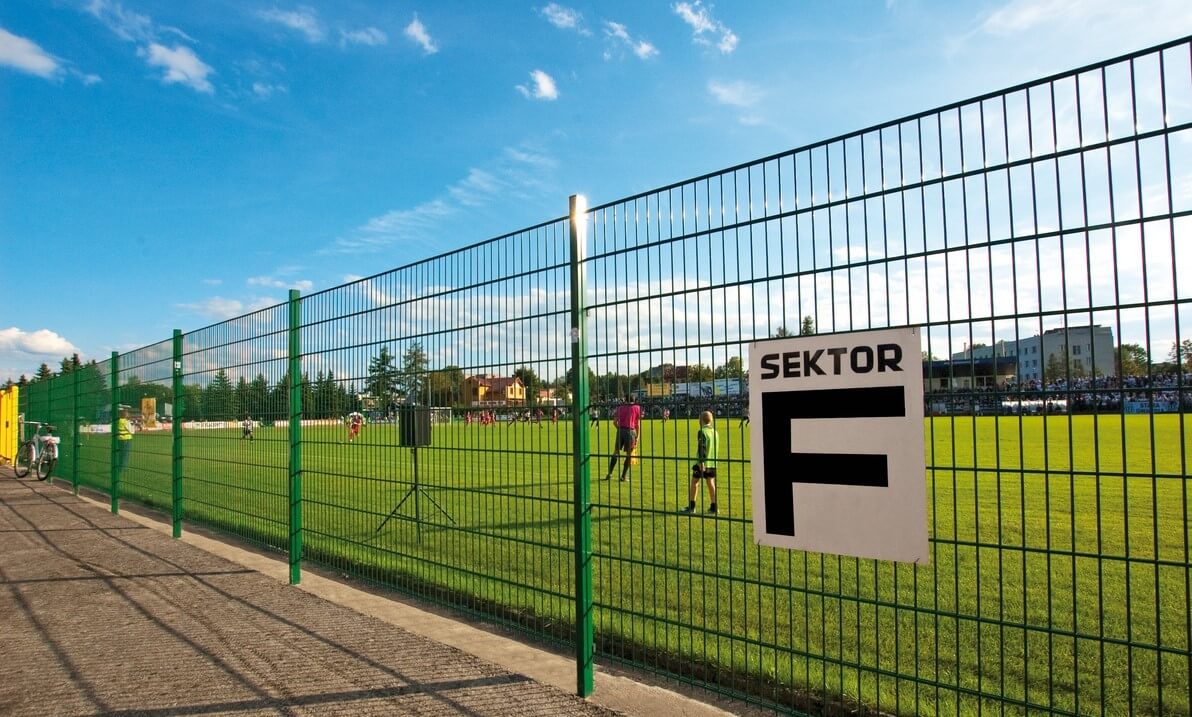 In recent years, welded fences have gained popularity due to their durability and strength. Unlike traditional fences, these fences are created by welding together vertical and horizontal metal bars, creating a sturdy and long-lasting barrier. This article will explore how the installation of a secure welded fence can greatly enhance the visual appeal of your property while providing additional security.
First and foremost, the design options available for welded fences are vast, allowing you to choose a style that complements your property's architecture and overall theme. Whether your property follows a modern, contemporary, or traditional design, there is a welded fence design that will seamlessly blend in with your surroundings.
With welded fences, customization is key. These fences can be crafted to include intricate patterns and designs, adding a touch of elegance and uniqueness to your property's exterior. From ornamental scrolls to geometric shapes, there are endless possibilities to create a fence that truly stands out.
Moreover, welded fences offer versatility in terms of materials. While steel is a popular choice due to its strength and durability, these fences can also be made from aluminum or wrought iron. Each material has its own unique aesthetic appeal, allowing homeowners to choose the one that best suits their style and preferences. The smooth and sleek finish of a steel fence can add a touch of modernity, while the intricate designs of wrought iron fences can evoke a sense of timeless elegance.
Beyond purely aesthetic purposes, a secure welded fence also provides numerous practical benefits. Security is a major concern for many property owners, and a welded fence acts as a strong deterrent to potential trespassers. Unlike other types of fences that can be easily breached, welded fences are incredibly difficult to climb or break through, ensuring the safety of your property and its occupants.
Furthermore, by installing a welded fence, you are also adding value to your property. Prospective buyers often prioritize security, and a visually pleasing and secure welded fence can greatly enhance the overall appeal of your property. It serves as a testament to the attention to detail and investment in quality that potential buyers seek.
Another advantage of welded fences is their low maintenance requirements. Unlike wood fences that often require regular staining or painting, welded fences are resistant to weathering and do not rot or warp. This not only saves time and effort but also helps maintain the fence's aesthetics over the long term.
In conclusion, the installation of a secure welded fence can greatly enhance the visual appeal of your property while providing additional security. The diverse range of design options, along with the durability and customization possibilities, make welded fences a versatile choice for homeowners. By investing in a visually pleasing and secure fence, you are not only improving the overall aesthetics of your property but also increasing its value. So why wait? Enhance the visual appeal of your property today with a securely welded fence.