In today's fast-paced world, security is a top priority for individuals, businesses, and organizations alike. Protecting our assets, loved ones, and sensitive information has become more important than ever. While there are numerous security measures available, one option that stands out for its effectiveness is a high-security fence. With its ability to deter unauthorized access and provide a strong physical barrier, a high-security fence is a reliable solution for those seeking complete security.
One of the primary advantages of a high-security fence is its ability to keep intruders out. These fences are designed to be tall and strong, making it extremely difficult for anyone to scale or breach them. The materials used in constructing these fences are carefully chosen to provide maximum durability and resistance to tampering. From steel to concrete to anti-cut or anti-climb features, high-security fences are designed with the sole purpose of ensuring that no unauthorized individuals can enter your property.
Moreover, high-security fences offer a comprehensive security solution by incorporating various features that further enhance their effectiveness. For example, many high-security fences are equipped with advanced alarm systems and video surveillance cameras, which provide an additional layer of protection. These systems can not only detect intrusion attempts but also capture video evidence, aiding authorities in their efforts to apprehend and prosecute criminals. By integrating technology with the physical barrier of the fence, these security measures create a formidable defense against any potential threats.
Another important aspect to consider when it comes to high-security fences is their versatility. These fences can be customized to meet specific security requirements, making them suitable for a wide range of applications. Whether it is for protecting a residential property, a commercial establishment, or a high-security facility, these fences can be tailored to fit the needs of the location. The flexibility in design allows for options such as adding barbed wire, electronic gates, or even bio-metric access control systems, providing an all-encompassing security solution.
Additionally, the presence of a high-security fence alone acts as a deterrent, deterring potential trespassers from even attempting unauthorized access. Criminals are more likely to target properties that are easy to breach, and the sight of a high-security fence sends a clear message that trespassing is not a viable option. By preventing unauthorized entry in the first place, high-security fences contribute to the overall safety and peace of mind of property owners.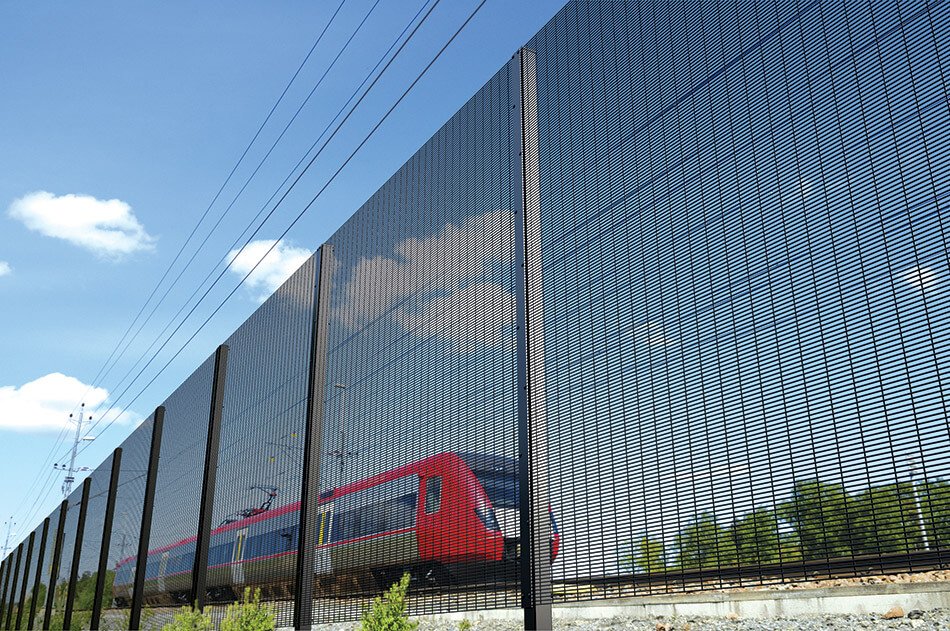 In conclusion, a high-security fence is an essential component in achieving complete security. By combining the physical strength of the barrier with advanced technologies, these fences offer a comprehensive solution to keep intruders out. With versatility in design and customization options, high-security fences can suit the needs of different settings and provide tailored security solutions. Moreover, the mere presence of a high-security fence acts as a deterrent, preventing potential criminals from attempting unauthorized access. In an era where security is of utmost importance, investing in a high-security fence is a wise decision to ensure the protection of our assets, loved ones, and valuable information.