Ensure Safety and Security with the Heavy-Duty Anti-Throwing Fence
In today's fast-paced world, safety and security have become a top priority for many individuals and organizations. Whether it's your home, office, or public space, ensuring the safety of people and assets has become more crucial than ever. One impactful solution that addresses these concerns effectively is the heavy-duty anti-throwing fence.
The heavy-duty anti-throwing fence is a technologically advanced barrier system that combines durability, strength, and intelligent design to create a secure environment. Unlike traditional fences, this innovative solution provides an additional layer of protection against potential threats such as vandalism, burglary, and even physical harm.
First and foremost, the heavy-duty anti-throwing fence is designed to withstand significant force. Its construction incorporates high-quality materials like reinforced steel, which makes it resistant to attempts of breaching. Whether it's an intrusion due to an attempted break-in or a frenzied act of vandalism, this robust fence can effectively deter and prevent unauthorized access.
Furthermore, the heavy-duty anti-throwing fence is engineered to withstand extreme weather conditions. With climate change creating more frequent and intense storms, it is essential to have protective measures in place that can withstand such challenges. This fence system is built to withstand high winds, heavy rain, and even intense heat, ensuring that it remains intact and functional over an extended period.
The intelligent design of the heavy-duty anti-throwing fence also contributes to its effectiveness. The fence's height and structure can be customized to meet specific security needs, making it adaptable to various environments such as residential areas, industrial sites, and public spaces. Moreover, the fence can be integrated with advanced security systems, such as surveillance cameras and motion sensors, to provide real-time monitoring and alerts in case of any suspicious activities.
One of the key features that sets the heavy-duty anti-throwing fence apart is its anti-throwing capability. In recent years, the issue of objects being thrown over fences, leading to potential harm or damage, has gained significant attention. This fence incorporates an intricate mesh design that prevents objects from being thrown or passed through it. Whether it's rocks, bottles, or any other objects, the fence's design acts as a shield, effectively protecting people and property on the other side.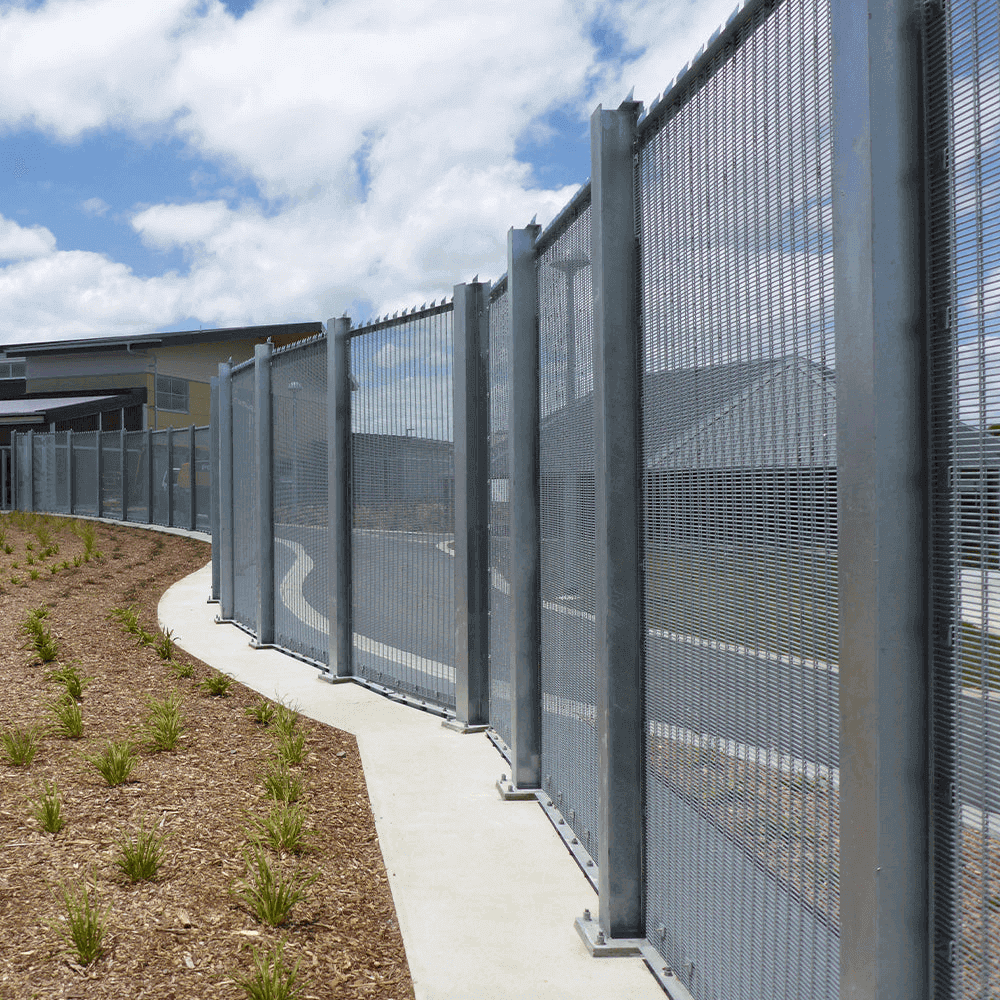 Apart from its security benefits, the heavy-duty anti-throwing fence also offers a visually pleasing aesthetic. Unlike traditional bulky fencing, this system can be customized to blend seamlessly with its surroundings while still maintaining its strength and integrity. This aspect is especially attractive for residential areas, where homeowners desire both security and a visually appealing landscape.
Furthermore, the heavy-duty anti-throwing fence requires minimal maintenance, adding to its cost-effectiveness. With its durable construction and resistance to wear and tear, regular repairs and replacements become a thing of the past. This translates to a substantial reduction in maintenance costs, making it an economically viable solution in the long run.
Investing in a heavy-duty anti-throwing fence showcases a commitment to safety and security. Whether you are a homeowner looking to protect your family, a business owner safeguarding your assets, or a public entity responsible for the well-being of citizens, this fence system serves as an excellent choice.
In conclusion, the heavy-duty anti-throwing fence provides an ideal solution for ensuring safety and security in various settings. Its robust construction, adaptability, anti-throwing capabilities, and minimal maintenance requirements make it a reliable choice for individuals and organizations seeking to create a secure environment. With the increasing need for comprehensive security measures, this fence system offers an effective solution that delivers peace of mind while blending seamlessly with the surroundings. Choose the heavy-duty anti-throwing fence, and ensure the safety and security you and your loved ones deserve.