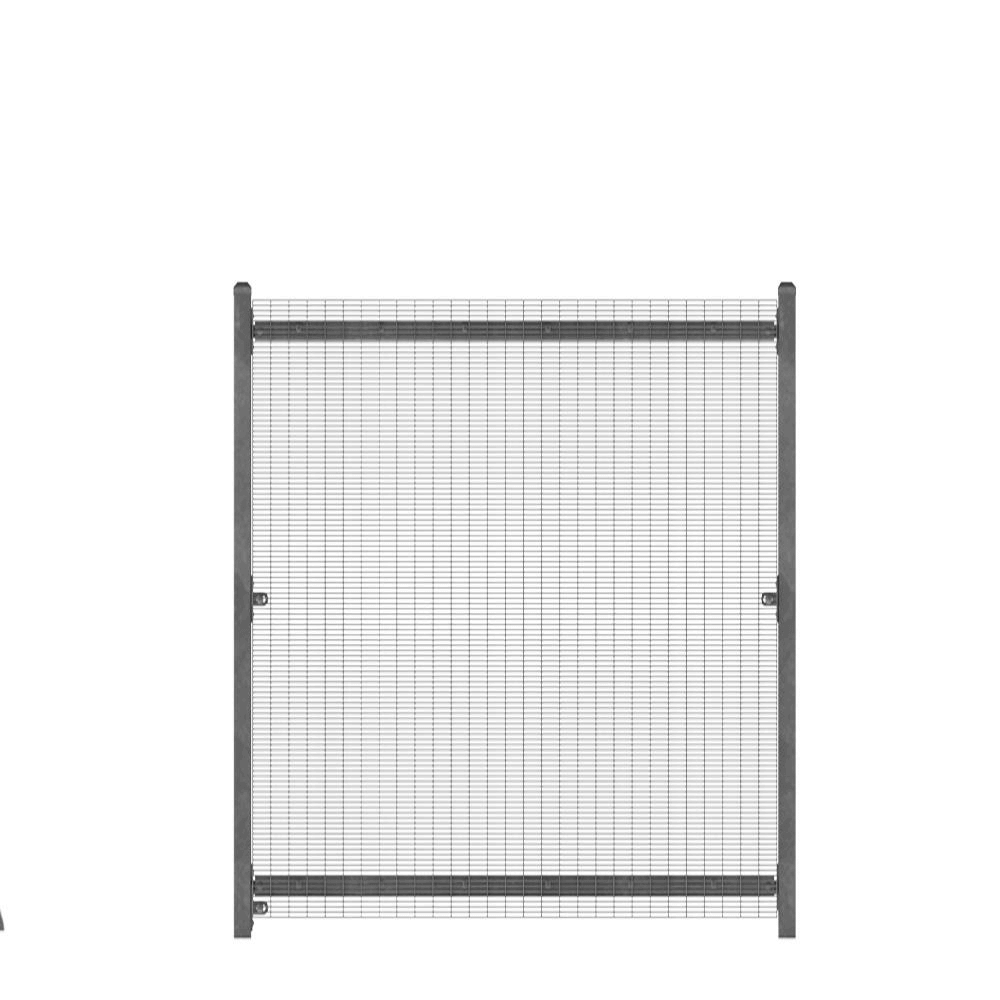 Ensure Security and Peace of Mind with the 358 Welded Wire Fence
When it comes to protecting your property and ensuring the safety of your loved ones, there is no room for compromise. In today's world, security is a top concern for homeowners, businesses, schools, and government facilities alike. Thankfully, advancements in fencing technology have made it easier than ever to fortify your property against potential threats. One such innovation is the 358 welded wire fence, which offers unbeatable security and peace of mind.
The 358 welded wire fence, also known as a prison mesh or anti-climb fence, has become increasingly popular in recent years due to its unparalleled security features. Its name, 358, refers to the dimensions of the mesh: 3″ × 0.5″ × 8 gauge (76.2 mm × 12.7 mm × 4 mm). This combination of small mesh size and heavy gauge wire makes the fence extremely difficult to climb or penetrate, discouraging even the most determined intruders.
One of the key features that sets the 358 welded wire fence apart is its anti-cut and anti-climb properties. The narrow mesh design makes it virtually impossible for intruders to gain a foothold, making climbing over the fence an almost insurmountable challenge. Additionally, the thick wire used in its construction is resistant to common cutting tools, making it an effective barrier against vandalism and forced entry.
The durability of the 358 welded wire fence is another aspect that makes it an attractive option for security-conscious individuals. Unlike traditional chain-link or wooden fences, the 358 welded wire fence is constructed using a continuous welding process, creating a strong and seamless barrier. This innovative construction method ensures that the fence can withstand harsh weather conditions, rust, and wear and tear, making it a long-lasting investment for property owners.
Moreover, the 358 welded wire fence offers clear visibility, making it an ideal choice for areas where constant surveillance is necessary. The small mesh size allows for unobstructed views, ensuring that security personnel or surveillance cameras can easily monitor the surroundings. This high level of visibility acts as a deterrent, as potential intruders are more likely to be apprehensive when their actions are readily observable.
Another advantage of the 358 welded wire fence is its versatility. The fence can be customized to fit the specific needs of any property, whether it is a residential backyard, commercial complex, or high-security facility. It can be installed in various heights and lengths, making it adaptable to different terrain and security requirements. Additionally, the 358 welded wire fence can be paired with other security measures, such as razor wire or electronic detection systems, to further enhance its effectiveness.
In addition to its security benefits, the 358 welded wire fence also offers peace of mind to property owners. By investing in a reliable and robust security solution, individuals can rest assured that their property and loved ones are well-protected. The peace of mind that comes with knowing that your property is secure is priceless, and the 358 welded wire fence delivers precisely that.
In conclusion, the 358 welded wire fence is an ideal choice for those who prioritize security and peace of mind. Its anti-cut and anti-climb properties, durability, clear visibility, versatility, and ability to complement other security measures make it a standout option in the fencing market. With the 358 welded wire fence in place, property owners can enjoy the peace of mind that comes from knowing their property is safeguarded against potential threats. Don't compromise on security – choose the 358 welded wire fence and ensure the safety of what matters most to you.