Ensuring Pedestrian Safety: The Unbeatable Advantage of Our Pedestrian Barriers
As the number of pedestrians continues to rise, ensuring their safety has become paramount. This is where our superior pedestrian barriers come into play. With an unwavering commitment to safety, our brand has established itself as the leader in providing top-notch solutions for pedestrian protection.
One of the key reasons why our pedestrian barriers stand out is their unparalleled quality. Crafted with precision using robust materials, our barriers offer unmatched durability. Whether it's heavy traffic areas, construction sites, or public events, our barriers provide a steadfast shield, ensuring pedestrians can move around with peace of mind.
Another noteworthy aspect of our pedestrian barriers is their versatility. Designed to adapt to various environments, our barriers can be easily installed and customized according to specific requirements. This flexibility sets our brand apart and allows us to cater to a wide range of safety needs.
In addition to their resilience and adaptability, our pedestrian barriers prioritize aesthetics without compromising on performance. We understand that urban spaces need to maintain their charm even with safety measures in place. With sleek designs and a range of color options, our barriers seamlessly blend in with their surroundings, enhancing the overall aesthetics of any area.
Furthermore, our commitment to pedestrian safety goes beyond just providing exceptional barriers. Our dedicated team of experts works closely with clients to assess their unique safety needs and provide tailored solutions. We prioritize open communication and aim to build long-term relationships to ensure the utmost satisfaction of our customers.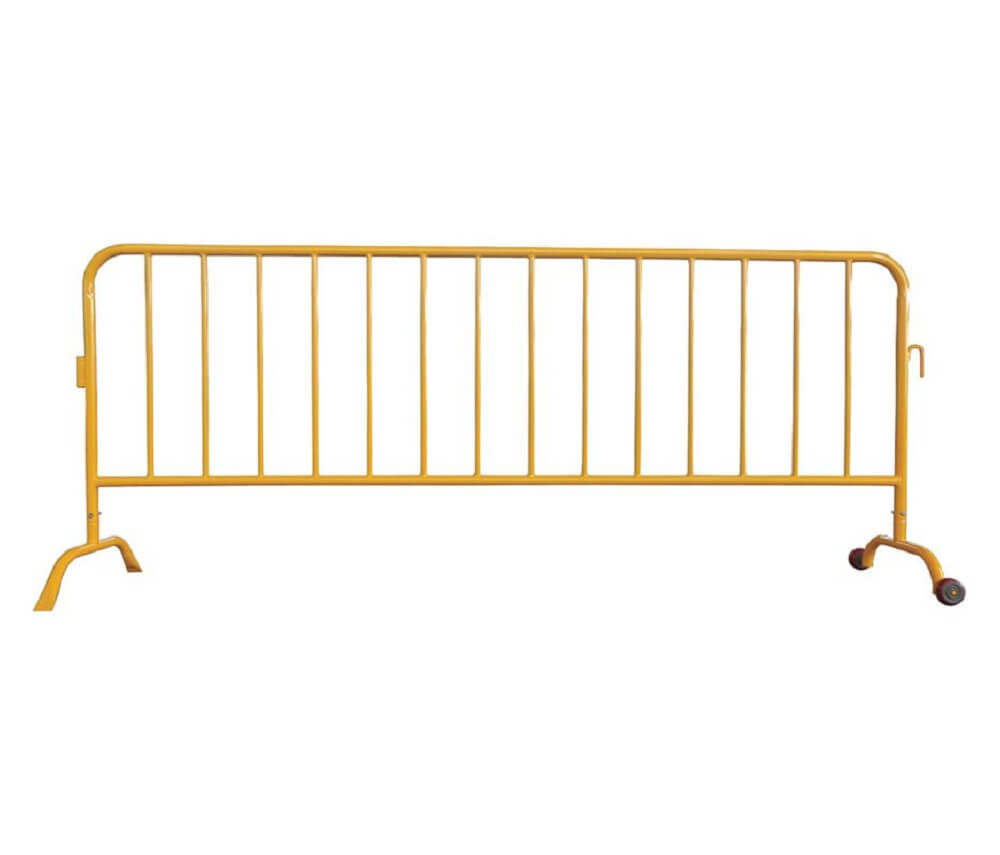 When it comes to pedestrian safety, our brand goes above and beyond industry standards. We continuously invest in research and development to stay at the forefront of innovation, guaranteeing that our barriers are always equipped with the latest safety features.
In conclusion, the importance of pedestrian barriers cannot be overstated, and our brand offers an unbeatable advantage in ensuring pedestrian safety. With superior quality, versatility, aesthetics, and exceptional customer service, our pedestrian barriers provide the peace of mind pedestrians deserve. Trust our brand to create a secure environment for pedestrians, as we strive to make every walk a safe one.