Title: Ensuring Safety and Containment with Sport Fences for Football Fields
Introduction:
Football, known as the beautiful game, captures the hearts of millions worldwide. The excitement, passion, and physicality associated with this sport require suitable infrastructure to ensure the safety and containment of players and audiences alike. One essential aspect of this infrastructure is sport fences for football fields. These structures not only provide a visible boundary but also play a crucial role in enhancing safety, security, and spectator experience. This article explores the importance of sport fences and their contributions to ensuring safety and containment in football fields.
Enhancing Safety:
The primary purpose of sport fences on football fields is to enhance safety. With the fast pace, intense gameplay, and competitive nature of football, players are susceptible to accidental spills and collisions. Properly installed sport fences act as a protective barrier, preventing players from colliding with the audience, coaching staff, or other external objects.
1. Player Safety: Sport fences create a clear demarcation between the playing area and the audience, reducing the risk of unwanted contact. This ensures that players remain safe from unruly spectators, preventing potential altercations on the field.
2. Audience Safety: Sport fences act as a protective measure for spectators, keeping them at a safe distance from the game. A well-designed fence system provides an unobstructed view while ensuring that fans do not interfere with the gameplay or risk injuries caused by stray shots or player collisions.
Maintaining Containment:
Alongside safety, containment is paramount for successful football matches. Sport fences contribute significantly to maintaining containment, providing multiple advantages for both players and officials.
1. Consistent Gameplay: Sport fences create a clear boundary for the field, facilitating uninterrupted gameplay. The presence of fences ensures that the ball and players remain within the designated play area, minimizing disruptions and delays that may otherwise occur when play extends off the field.
2. Line of Sight: Transparent or semi-transparent sport fences allow officials and coaches to monitor the match more effectively. It provides a clear line of sight while preventing unauthorized access during the game, ensuring compliance with regulations and fair competition.
3. Protected Infrastructure: Sport fences protect surrounding infrastructure, such as stands, dugouts, and equipment, from accidental impacts during the intense and fast-paced nature of football.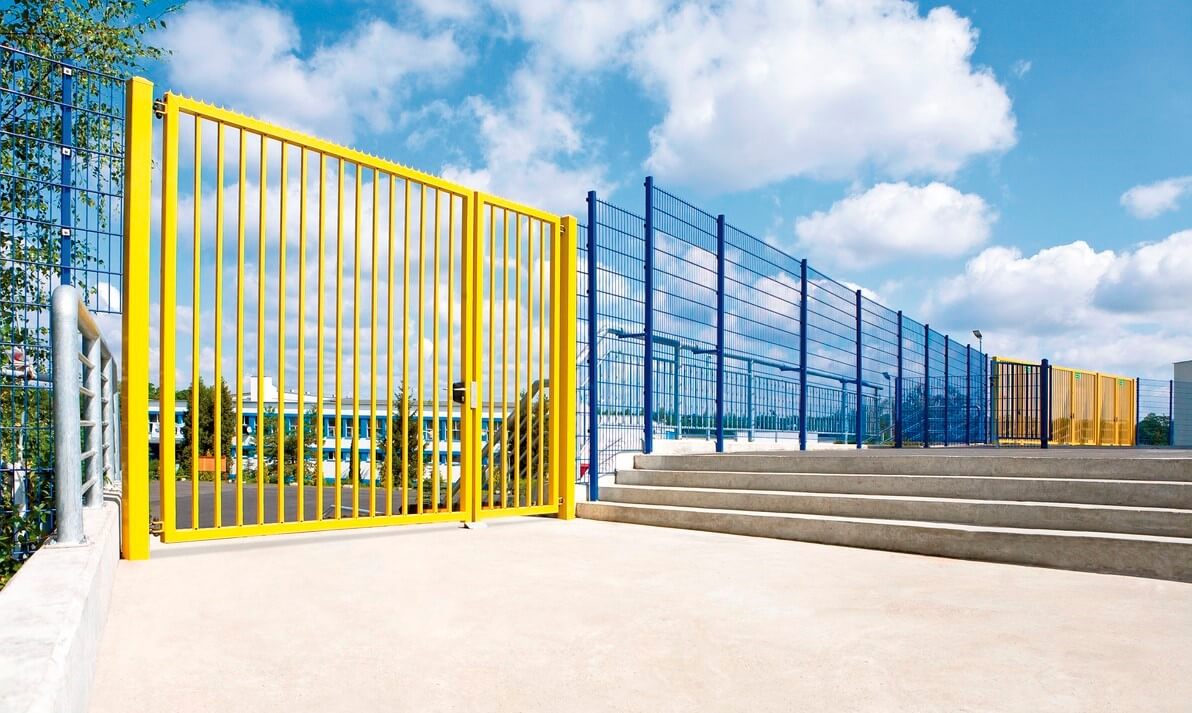 Improving Spectator Experience:
A well-designed sport fence system can significantly enhance the spectator experience, contributing to the overall enjoyment of the game.
1. Unobstructed View: Transparent or meshed sport fences offer spectators a clear view of the match, allowing them to follow the action without visual obstructions. This ensures an immersive experience, making spectators feel closer to the action while maintaining a safe distance.
2. Crowd Control: Sport fences provide a clear delineation between the playing area and audience, helping to manage crowd flow and reduce congestion during match events and emergencies. This contributes to a safer and more comfortable experience for spectators.
3. Advertising Opportunities: Sport fences offer ample space for advertising, allowing sponsors to gain visibility and support financial viability for clubs and events. This partnership between advertisers and football organizations is essential for the development and success of the sport.
Conclusion:
Sport fences are integral to ensuring safety and containment in football fields. From enhancing player and audience safety to maintaining containment, these structures have multiple benefits. They facilitate consistent gameplay, improve viewing experiences, and showcase advertising opportunities, contributing to the growth and enjoyment of the beautiful game. By recognizing the importance of sport fences and investing in well-designed systems, football organizations can foster a secure and pleasant environment while encouraging the continued passion and involvement of fans and players alike.
Word count: 443.