Chain link wire fencing, commonly referred to as chain link fencing or cyclone fencing, is a versatile and cost-effective solution that finds applications in various fields. Its unique design, durability, and flexibility make it a preferred choice for a wide range of purposes. In this article, we will explore different applications of chain link wire fencing and highlight why it should be considered for your next project.
1. Residential Use:
Chain link wire fencing is widely used in residential areas for security and privacy purposes. Whether you want to define your property boundaries, keep pets secure, or ensure the safety of your children, chain link fencing provides a reliable solution. It offers visibility and ventilation while still acting as a deterrent for intruders.
2. Commercial and Industrial Use:
Chain link wire fencing plays a crucial role in providing security to commercial and industrial properties. It acts as a barrier, protecting valuable assets, equipment, and inventory. Moreover, it can be used to demarcate restricted or hazardous areas within the premises, ensuring compliance with safety regulations.
3. Sports Facilities:
Many sports facilities, such as tennis courts, baseball fields, or soccer fields, utilize chain link wire fencing to demarcate the playing area and provide spectator safety. The visibility offered by the fencing allows players and coaches to keep an eye on the game, while providing a barrier to prevent unauthorized access.
4. Agricultural Applications: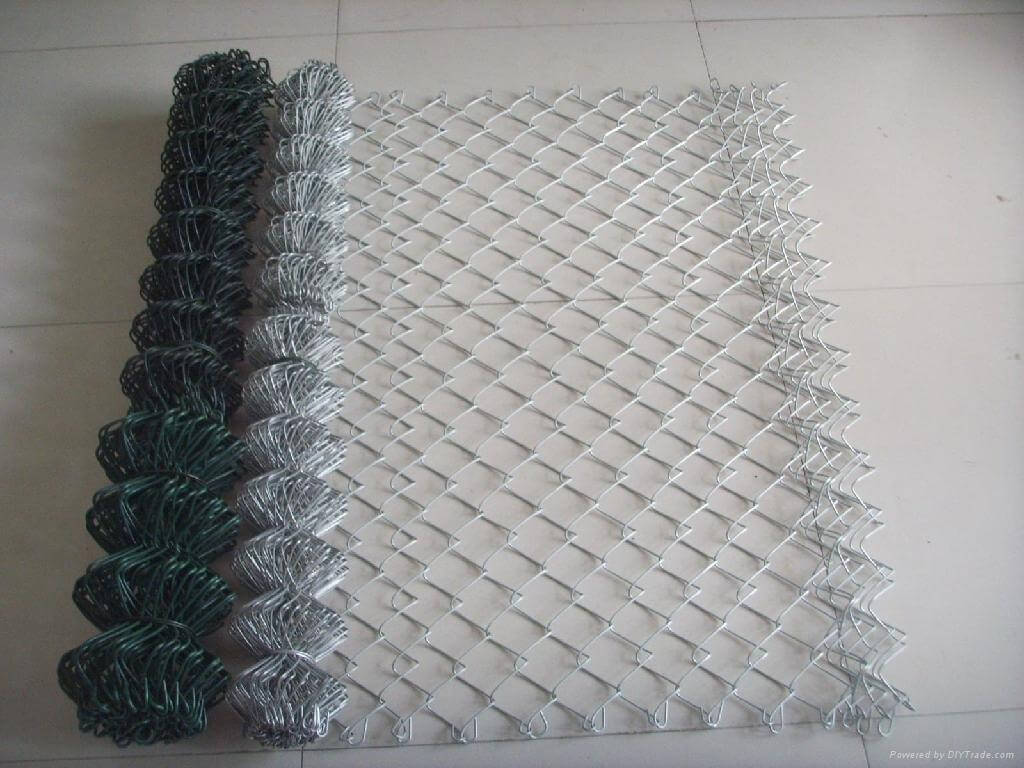 In the agricultural industry, chain link wire fencing is used for a variety of purposes. It helps enclose livestock, preventing them from wandering off and protecting them from predators. Additionally, it can be used to create secure storage areas for hay, equipment, and machinery. The fence's flexibility enables it to adapt to uneven terrain, making it suitable for a range of agricultural landscapes.
5. Infrastructure Projects:
Chain link wire fencing is commonly used in infrastructure projects such as highways, railways, and airports. It helps control access to restricted areas and ensures public safety. The durability and low maintenance requirements of chain link fencing make it a cost-effective choice for such projects.
6. Construction Sites:
Construction sites require temporary fencing solutions, and chain link wire fencing is a popular choice. It provides security by preventing unauthorized access and acts as a visual deterrent to potential trespassers. The easy installation and portability of chain link fencing make it a convenient solution for temporary site boundaries.
7. Recreational Areas:
Public recreational areas such as parks and playgrounds often use chain link wire fencing to create boundaries and enhance security. The openness of the fencing allows for visibility, ensuring the safety of children and park visitors. Additionally, it helps prevent vandalism and encroachment on the recreational space.
8. Event Management:
Temporary events such as festivals, concerts, and sporting events require temporary fencing solutions to manage crowd control and ensure safety. Chain link wire fencing is easy to install and dismantle, making it an ideal choice for event organizers. It can be used to create designated areas, control access, and prevent unauthorized entry.
In conclusion, chain link wire fencing offers a myriad of applications in various sectors. Its adaptability, affordability, and durability make it a versatile choice for a wide range of projects. Whether you require security, privacy, or demarcation, chain link wire fencing provides a reliable solution. Consider using chain link fencing for your next project and experience the benefits it offers.