When it comes to choosing the right fencing material, there are countless options available. However, if you are looking for a cost-effective and durable solution, chain link wire is an excellent choice. Chain link wire fencing has been widely used for various purposes, from residential to commercial applications. In this article, we will explore the benefits of chain link wire fencing and why it stands out among other fencing materials.
1. Durability and Longevity: Chain link wire fencing is known for its exceptional durability. Made from high-quality galvanized steel, it can withstand harsh weather conditions, including heavy rain, snow, and even strong winds. Unlike wood or vinyl fencing, chain link wire does not rot, warp, or fade over time. This makes it a long-lasting and low-maintenance option for any property owner.
2. Cost-Effectiveness: One of the main advantages of chain link wire fencing is its affordability. Compared to other fencing materials like wrought iron or wood, chain link wire is relatively inexpensive. This makes it an ideal choice for those who have large properties or planning to fence a vast area. Furthermore, chain link wire requires minimal maintenance, which saves you both time and money in the long run.
3. Security: Chain link wire fencing provides excellent security for residential, commercial, and industrial properties. The interlocking diamond pattern of the wire creates a strong barrier that is difficult to breach. It also allows clear visibility, allowing you to keep an eye on your property from the outside. Additionally, chain link wire fencing can be easily enhanced with barbed wire or razor wire for added security, making it a popular choice for high-security areas.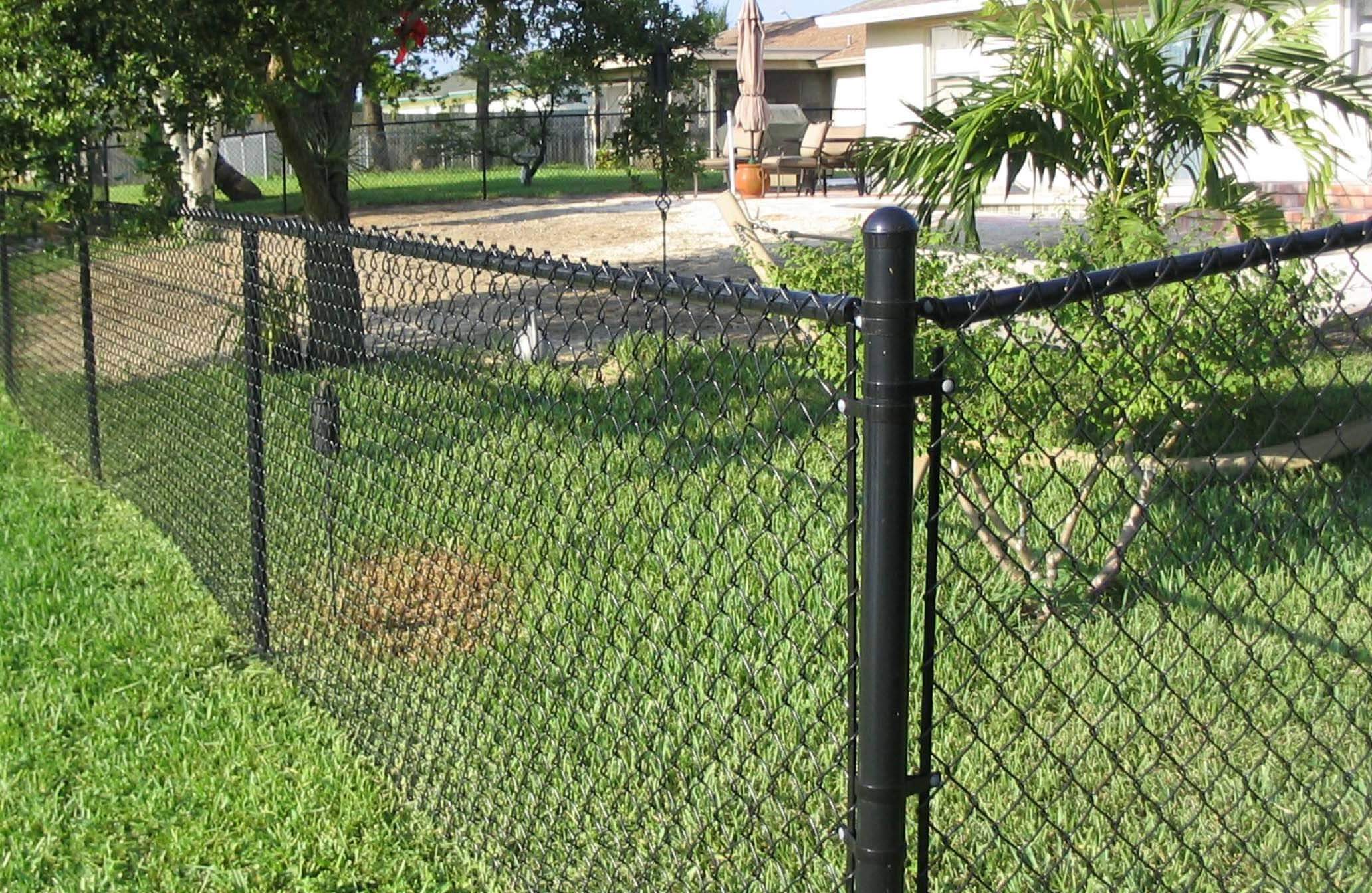 4. Versatility: Chain link wire fencing offers great versatility in terms of design and applications. It can be easily customized to match the aesthetic of any property. The wire mesh can be coated in various colors, such as black, green, or brown, to blend seamlessly with the surroundings. Moreover, chain link wire fencing can be installed on various terrains, including sloped or uneven surfaces. This makes it a flexible option for different types of landscapes.
5. Visibility and Airflow: Unlike solid wood or metal fences, chain link wire allows visibility and airflow. This can be advantageous, especially for residential properties, as it does not obstruct the view or create a closed-off feeling. Chain link wire also provides better airflow, reducing wind resistance and preventing damage to the fence during strong gusts. Additionally, the openness of the fence allows natural light to pass through, which can be beneficial for gardens or other enclosed areas.
6. Eco-Friendly: Chain link wire fencing is considered an eco-friendly option for several reasons. Firstly, it requires minimal use of natural resources during the manufacturing process. Secondly, unlike wooden fencing, chain link wire does not contribute to deforestation. Moreover, chain link wire can be fully recycled at the end of its life, reducing its impact on the environment. Choosing chain link wire for your fencing needs is a sustainable choice that aligns with environmental concerns.
In conclusion, chain link wire fencing offers numerous benefits that make it an attractive choice for property owners. Its durability, cost-effectiveness, security, versatility, visibility, and eco-friendliness set it apart from other fencing materials. Whether you need fencing for residential, commercial, or industrial purposes, chain link wire provides a reliable and practical solution. Consider installing chain link wire fencing to enjoy its long-lasting and hassle-free benefits for years to come.