Exploring the Versatility and Durability of 358 Welded Wire Fence
Introduction:
In the realm of fencing solutions, the 358 Welded Wire Fence stands out for its exceptional versatility and durability. This article aims to explore the various applications and benefits of this outstanding fencing option, providing compelling reasons why it has become a top choice for modern fencing requirements.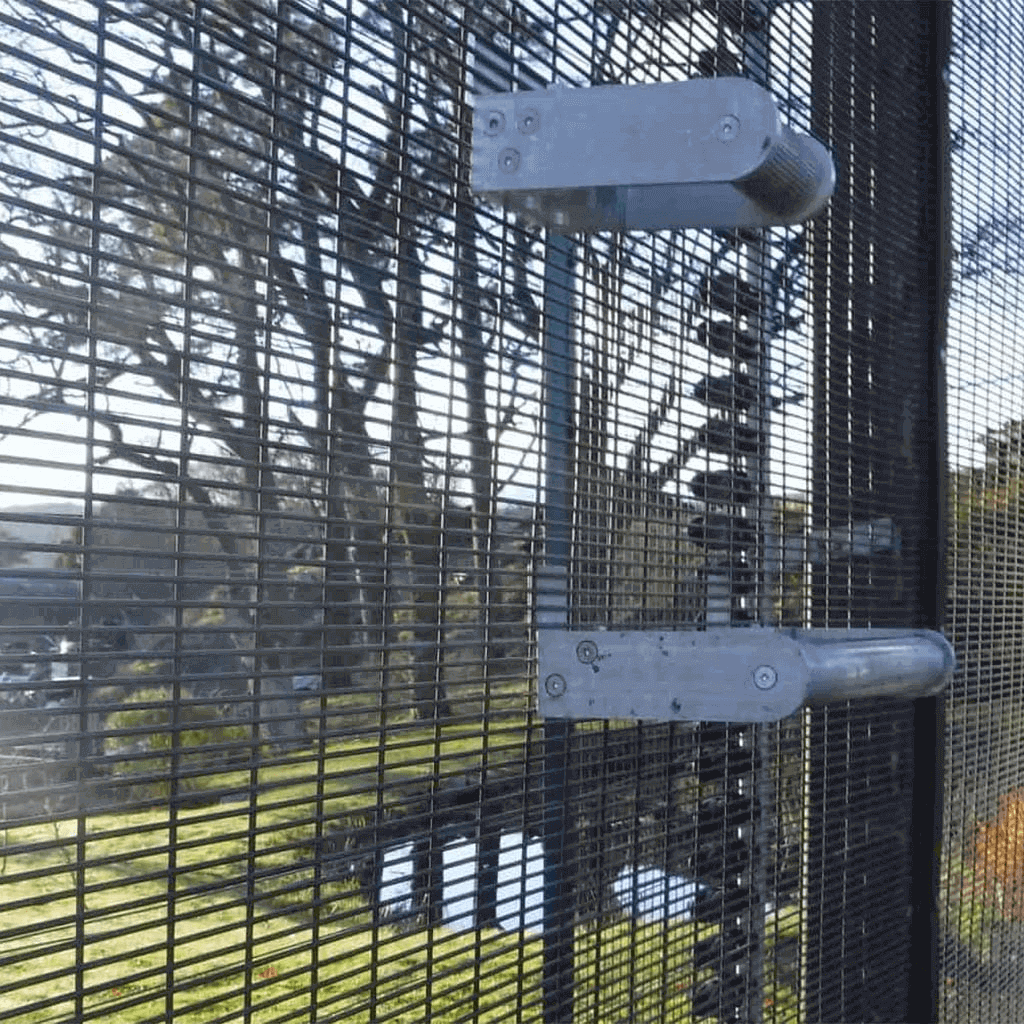 Section 1: Understanding the 358 Welded Wire Fence
The 358 Welded Wire Fence is a high-security fencing option that consists of vertical and horizontal wires welded together to create small rectangular apertures of approximately 76.2mm x 12.7mm. This unique mesh pattern, derived from its 3″ x 0.5″ imperial measurements, gives the 358 fence its name. It typically features a gauge wire thickness of 4mm, making it incredibly strong and resistant to intrusions.
Section 2: Security and Safety
One of the primary reasons for the rising popularity of the 358 Welded Wire Fence is its exceptional security features. The small apertures, combined with the robust wire thickness, make it extremely difficult for potential intruders to climb over or cut through the fence. This high level of security ensures the safety of people and property, making it an ideal choice for correctional facilities, military bases, airports, and other critical infrastructure.
Section 3: Versatility in Various Environments
The versatility of the 358 Welded Wire Fence makes it suitable for a wide range of applications. Its compatibility with various terrains, including flat, sloping, or uneven ground, makes it easy to install in different environments. This adaptability extends to both rural and urban settings, such as schools, playgrounds, parks, commercial areas, and residential complexes, enhancing security without compromising aesthetic appeal.
Section 4: Durability and Low Maintenance
The durability of the 358 Welded Wire Fence sets it apart from many other fencing options. Constructed with high-quality materials and a robust welded design, this fence is built to withstand harsh weather conditions, including strong winds, heavy rains, and UV exposure. Its resistance to corrosion provides a long-lasting fencing solution, requiring minimal maintenance over time. This feature contributes not only to cost savings but also to the reduction of environmental impact by minimizing the need for frequent replacements.
Section 5: Customization and Integration
The 358 Welded Wire Fence offers a high degree of customization to cater to specific needs. It can be easily integrated with various security solutions, such as anti-climbing devices, CCTV cameras, and alarm systems, to create a comprehensive security system. The fence's modular design enables seamless extensions or modifications, allowing for future adaptability if security requirements change.
Section 6: Aesthetics and Visibility
Despite its primary focus on security, the 358 Welded Wire Fence is designed to complement its surroundings. The narrow apertures provide an unobtrusive appearance while maintaining visibility, allowing for effective supervision and preventing the feeling of confinement. Additionally, the fence can be coated with various colors to match the aesthetic preferences of different environments, making it visually appealing without compromising security.
Conclusion:
In conclusion, the 358 Welded Wire Fence offers outstanding versatility and durability, making it an excellent choice for a wide range of applications. Its unrivaled security features, adaptability, low maintenance requirements, customizability, and aesthetic appeal contribute to its growing popularity. Whether it is to secure high-risk sites or to enhance the safety of public spaces, the 358 Welded Wire Fence proves to be a reliable and efficient fencing solution in today's demanding world.