In an ever-evolving security landscape, the demand for versatile and reliable fencing systems has grown exponentially. Flat Razor Wrap Fencing has emerged as a transformative solution that not only enhances security but also offers a range of benefits across various applications. This innovative fencing system combines the sharpness of traditional barbed wire with the streamlined structure of flat panels, making it an ideal choice for both residential and commercial use.
The first and most prominent advantage of Flat Razor Wrap Fencing is its unparalleled security features. With its formidable razor-edge design, it serves as an effective deterrent against trespassers, vandals, and potential intruders. Its sharp blades are strategically placed at precise intervals, making it extremely difficult for anyone to breach the perimeter. Unlike traditional barbed wire, flat razor fencing paves the way for greater safety without the risk of inadvertently injuring individuals or causing collateral damage.
Furthermore, the versatility of this fencing system extends beyond security. It is a flexible solution that can be easily customized to fit various needs. By incorporating different materials and finishes, such as galvanized steel or PVC coating, Flat Razor Wrap Fencing can withstand harsh weather conditions and resist corrosion, ensuring durability and longevity. This adaptable feature makes it an excellent choice for both indoor and outdoor applications, ranging from protecting residential properties, commercial facilities, and military installations to securing correctional facilities, airports, and power plants.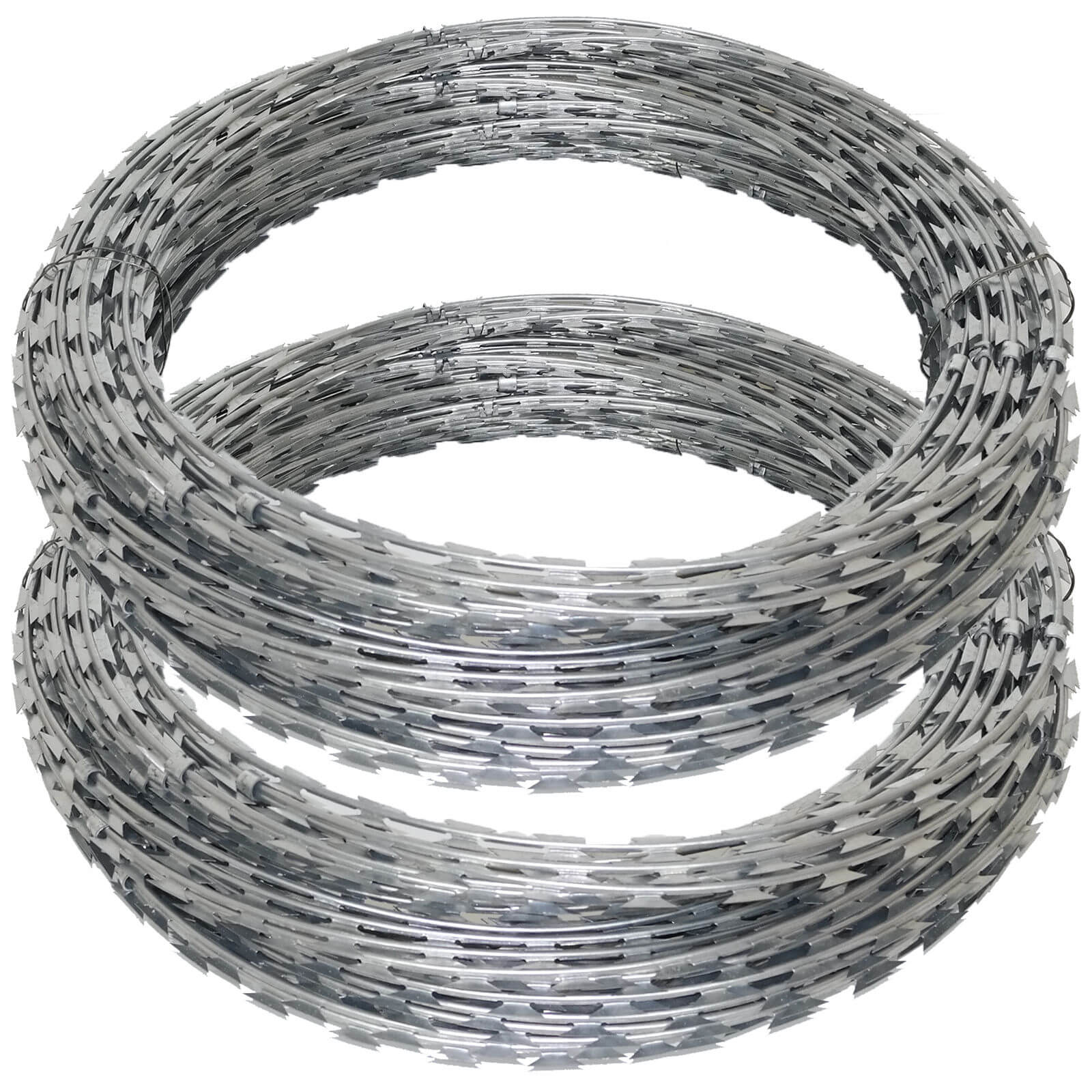 The installation process of Flat Razor Wrap Fencing is notably hassle-free, making it a preferred option for many. Its flat panel design simplifies both transportation and installation, as it requires fewer materials and reduces labor costs. This aspect is especially advantageous for large-scale projects, where time and budget are essential factors. Moreover, this system can be easily integrated with other security measures such as CCTV cameras and alarms, enhancing overall safety and providing a comprehensive security solution.
Beyond its core functionality, Flat Razor Wrap Fencing also adds aesthetic value to any property. Unlike traditional barbed wire, this modern fencing system offers a sleek and sophisticated appearance that harmonizes with various architectural styles. Available in different colors and finishes, it can complement the overall design while ensuring security remains a top priority. This aesthetic versatility allows customers to maintain the aesthetic appeal of their properties while still enjoying the benefits of a robust security system.
In conclusion, Flat Razor Wrap Fencing is revolutionizing the security industry with its versatility and numerous advantages. From enhancing security measures to its ability to withstand diverse environmental conditions, this fencing system proves to be a superior choice. With its easy installation process and compatibility with other security technologies, it provides a comprehensive security solution. Additionally, its aesthetic adaptability ensures that style does not need to be compromised for security. As a result, Flat Razor Wrap Fencing is becoming increasingly favored across residential, commercial, and industrial sectors, setting a new standard in the world of fencing.