Introduction:
In today's ever-changing world, security has become a paramount concern for sensitive sites such as military bases, prisons, airports, and border crossings. Traditional security measures like fences and barbed wire have proven to be effective, but they also have limitations and drawbacks. However, there is a revolutionary solution that is rapidly gaining popularity – flat razor wire. This cutting-edge technology offers superior security, ease of installation, and a plethora of benefits that make it the ultimate solution for securing sensitive sites.
Superior Security:
One of the key advantages of flat razor wire is its unrivaled security. This innovative wire is designed to deter and delay intruders effectively. It is made up of sharp metal blades that are incredibly difficult to cut or breach, providing an impenetrable barrier. Unlike traditional barbed wire, which can be easily disassembled or scaled, flat razor wire's unique design makes it nearly impossible to navigate without causing significant harm. Its menacing appearance alone is often enough to discourage potential trespassers. As a result, sensitive sites equipped with flat razor wire can enjoy enhanced security, leaving no room for unauthorized access.
Ease of Installation:
Another notable advantage of flat razor wire is its ease of installation. Traditional security solutions often require a significant amount of time, manpower, and resources for installation. In contrast, flat razor wire can be easily installed with minimal effort. Its lightweight, flexible design allows it to be mounted on fences, walls, or other existing structures quickly and efficiently. Moreover, it can be customized to fit specific site requirements, making it a versatile option for various locations. This ease of installation not only saves time and cost but also ensures that sensitive sites can be secured promptly and effectively.
Versatility and Customization:
One of the most compelling features of flat razor wire is its versatility and customization options. Unlike traditional barbed wire, which is limited in its design and functionality, flat razor wire can be customized for specific security needs. It can be manufactured in different thicknesses, heights, and coil diameters according to the requirements of the site. This enables security experts to tailor its application to the unique needs of the sensitive site. Additionally, flat razor wire can also be integrated with other security systems such as cameras, sensors, and alarms, further enhancing the overall security infrastructure.
Low Maintenance and Longevity: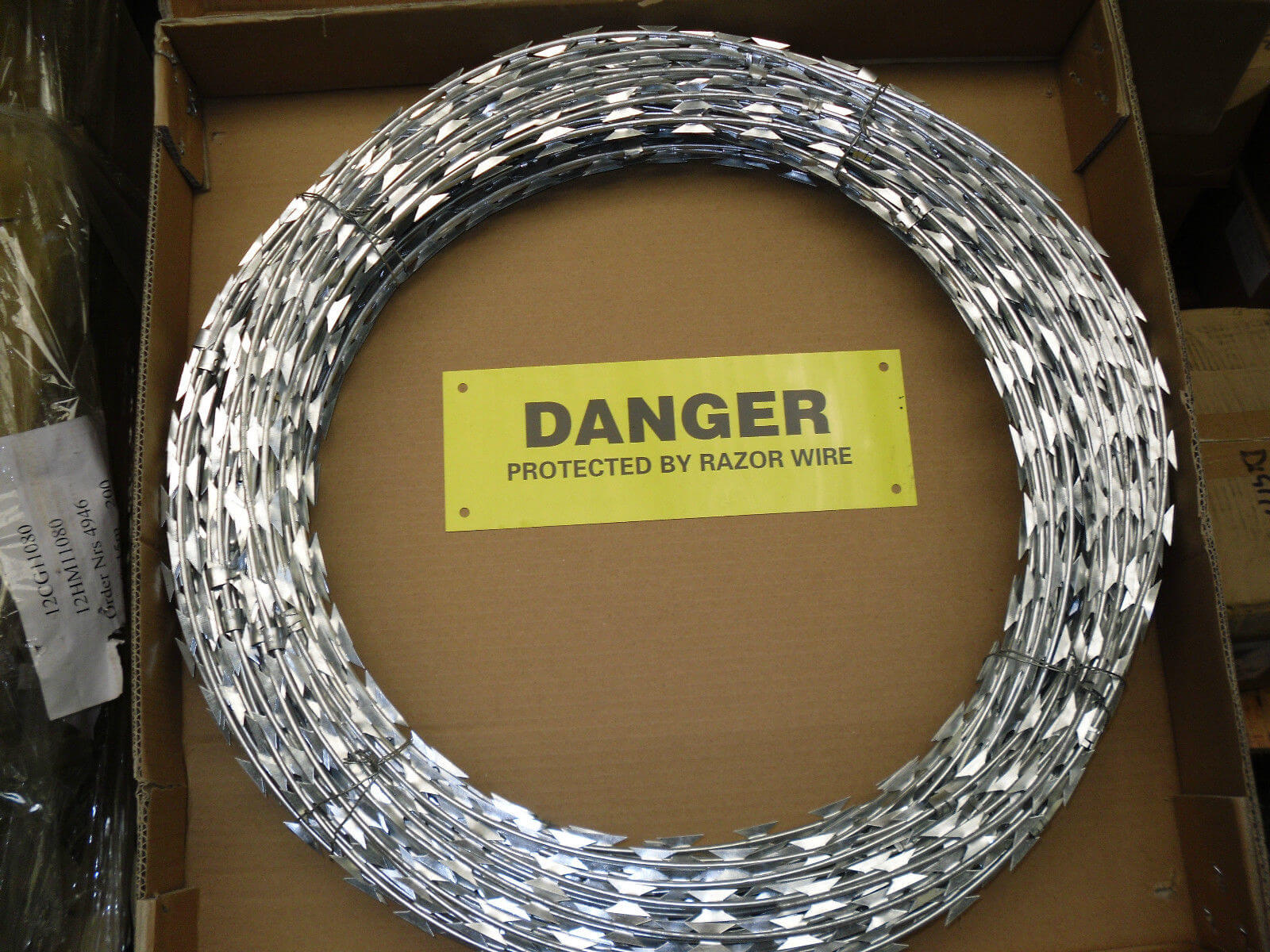 Maintenance costs can quickly become a burden for sensitive sites, as traditional security measures often require frequent repairs and replacements. However, flat razor wire offers a cost-effective solution. This durable wire is resistant to corrosion and weather conditions, minimizing the need for regular upkeep. Furthermore, its strong construction ensures a long lifespan, reducing the need for frequent replacements. By choosing flat razor wire, sensitive sites can enjoy long-term security without the hassle and additional costs associated with maintenance.
Conclusion:
In conclusion, flat razor wire proves to be the ultimate solution for securing sensitive sites. Its superior security features, ease of installation, versatility, and low maintenance requirements make it an ideal choice for military bases, prisons, airports, and border crossings. As security challenges continue to evolve, it is essential to adopt innovative and effective solutions. Flat razor wire represents a significant advancement in security technology, providing the necessary protection to safeguard sensitive sites while ensuring peace of mind for those responsible for their security.