In today's fast-paced and ever-changing world, ensuring the safety and security of our properties has become more crucial than ever before. Traditional fencing methods may no longer provide the level of protection needed to deter potential intruders. This is where flat razor wrap fencing emerges as a brilliant solution. With its innovative design and superior security features, flat razor wrap fencing proves to be a smart investment for enhanced security.
Flat razor wrap fencing, also known as concertina coil fencing, is a type of high-security barrier that is designed to be extremely difficult to breach. It consists of sharp-edged flat blades that are tightly wound together in a coil, creating an impenetrable barrier. This fencing system is commonly used in residential, commercial, and industrial premises that require top-notch security.
One of the key advantages of flat razor wrap fencing is its unparalleled strength. The sharp blades are made from high-quality stainless steel, ensuring durability and resistance to corrosion. Even the most determined intruders will find it challenging to cut through or climb over the fence. Additionally, these fences can withstand extreme weather conditions, making them suitable for both indoor and outdoor installation.
Another significant benefit of flat razor wrap fencing is its psychological deterrent. The sight of a formidable security barrier often acts as a powerful psychological deterrent for potential intruders. Knowing the risk they face in attempting to breach such a fence is usually enough to dissuade them from even trying. This not only helps prevent unauthorized entry but also provides peace of mind for property owners.
Moreover, flat razor wrap fencing offers an additional layer of protection through its cutting-edge technology. It can be integrated with various security systems, such as CCTV cameras, motion sensors, and alarms, creating a comprehensive security solution. The combination of physical and technological barriers offers a highly effective defense against intrusion attempts. Additionally, these fences can be customized to suit specific requirements, ensuring that security needs are met precisely.
Furthermore, installation and maintenance of flat razor wrap fencing is relatively simple and cost-effective. The coiled design allows for easy transportation and installation, reducing time and labor costs. The low maintenance requirements make it an ideal long-term solution, with minimal upkeep expenses. In comparison to other types of fencing, flat razor wrap fencing offers greater value for money due to its longevity and effectiveness.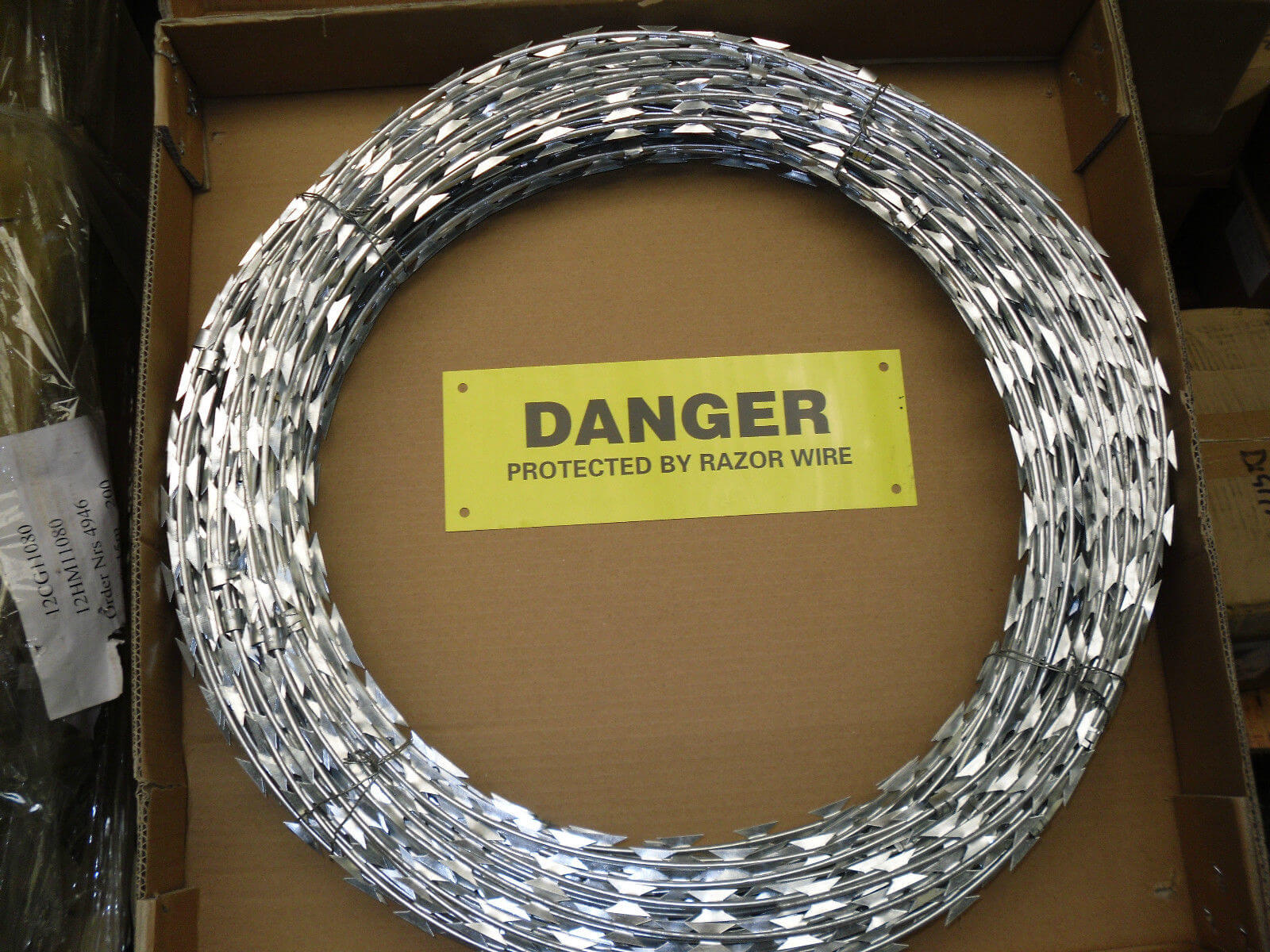 In conclusion, flat razor wrap fencing is undoubtedly a smart investment for enhanced security. Its superior strength, psychological deterrent effect, advanced technology integration, and cost-effectiveness make it an ideal choice for those seeking comprehensive protection. As the global security landscape continues to evolve, it is crucial to stay ahead and adopt innovative security measures. With flat razor wrap fencing, not only can property owners safeguard their assets, but they can also enjoy peace of mind knowing that their security needs are met with the utmost efficiency.