Creating a safe and secure environment is something that we all strive for, whether it's in our homes, businesses, or public spaces. One highly effective and aesthetically pleasing solution that is growing in popularity is flat razor wrap fencing. This innovative form of fencing not only provides a strong physical barrier but also acts as a deterrent to potential intruders.
Flat razor wrap fencing, also known as barbed tape or concertina wire, consists of razor-sharp metal strips that are attached to a flat surface. These strips are designed to interlock and create a formidable obstacle. The sharp edges of the razor wire make it extremely difficult for anyone to climb or cut through, making it an ideal solution for high-security areas.
One of the key advantages of flat razor wrap fencing is its versatility. It can be installed on various surfaces such as existing fences, walls, or standalone posts. This flexibility allows for easy customization to suit individual needs and requirements. Whether it's for a residential property, commercial building, or government facility, this type of fencing provides an effective and efficient security measure.
When it comes to security, prevention is always better than reaction. Flat razor wrap fencing acts as an effective deterrent to potential intruders. The sight of sharp razor wire can dissuade even the most determined individuals from attempting to breach a perimeter. This proactive approach to security not only helps prevent crime but also reduces the need for costly and reactive measures like surveillance systems or security personnel.
In addition to its security benefits, flat razor wrap fencing also offers a range of aesthetic advantages. Unlike traditional barbed wire, which can appear unsightly and harsh, this type of fencing has a sleek and modern design. The flat surface and interlocking strips create a visually appealing pattern that can enhance the overall appearance of a property. This makes it an excellent choice for those who prioritize both security and aesthetics.
Another significant advantage of flat razor wrap fencing is its low maintenance requirements. Once installed, this type of fencing requires minimal upkeep, saving both time and resources. Unlike some other security measures, flat razor wrap fencing does not rely on electricity or complicated systems. It is a simple and effective solution that can provide long-term security without incurring additional costs.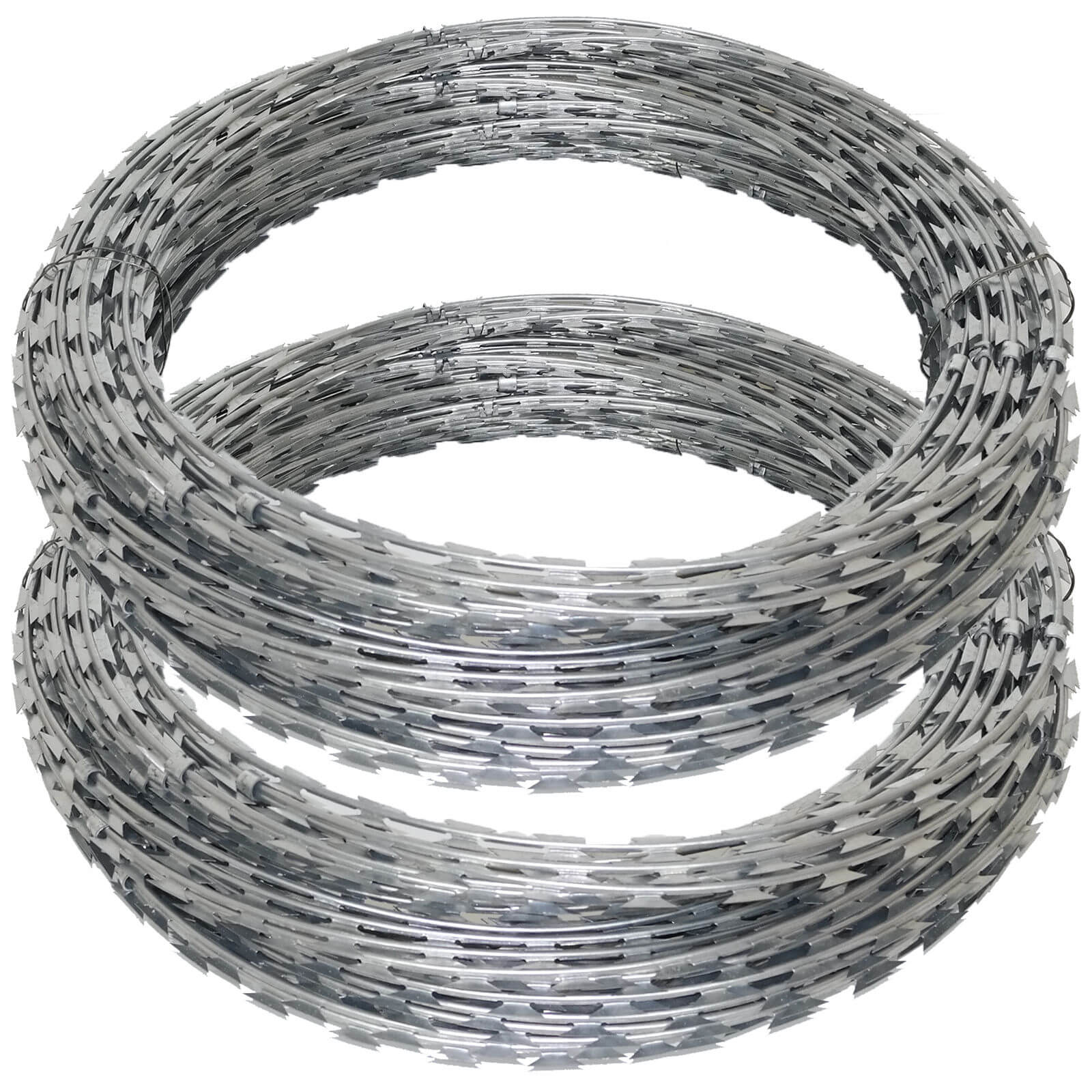 Furthermore, flat razor wrap fencing is a sustainable choice for those concerned about the environment. The materials used in its construction are often recyclable, reducing waste and promoting a greener approach to security. This eco-friendly aspect, combined with its durability and long lifespan, makes flat razor wrap fencing a responsible choice for those looking to create a safe environment while minimizing their impact on the planet.
In conclusion, flat razor wrap fencing is an effective and aesthetically pleasing solution for creating a safe environment. Its versatility, security benefits, and low maintenance requirements make it an ideal choice for a wide range of applications. Whether you are looking to protect your home, office, or public space, flat razor wrap fencing offers a reliable and sustainable security measure that ensures peace of mind. By investing in this innovative fencing solution, you can create a secure environment while enhancing the overall appearance of your property.