In today's fast-paced world, security has become a major concern for individuals and businesses alike. Whether it's safeguarding your home, protecting your office, or securing a public area, finding the right fencing solution is crucial. With numerous options available, it can be challenging to choose the perfect combination of functionality, durability, and aesthetics. However, one fencing solution that stands out from the rest is Flat Razor Wrap Fencing, providing optimal protection with its unique features and benefits.
Flat Razor Wrap Fencing is a modern and highly effective security solution that combines the strength of traditional razor wire with a flat profile and easy installation process. The flat wrap design consists of razor-sharp, galvanized steel tape securely wrapped around a central high tensile wire. This configuration creates a formidable barrier that effectively deters potential intruders while minimizing the risk of injury.
One of the key advantages of Flat Razor Wrap Fencing is its high level of security. The sharp and closely spaced barbs make it extremely difficult for unauthorized individuals to breach the perimeter. The flat design also eliminates the risk of accidents and injuries that are commonly associated with traditional razor wire, making it a safer option for both security personnel and intruders.
Durability is another significant factor when considering fencing solutions, and Flat Razor Wrap Fencing exceeds expectations in this regard. The galvanized steel tape is made to withstand harsh weather conditions, ensuring long-lasting performance and minimal maintenance requirements. Additionally, the high tensile wire core adds strength and stability to the fence.
Moreover, the installation process of Flat Razor Wrap Fencing is relatively simple, saving both time and money. The flat profile of the fence allows for easy handling and maneuvering during the installation process, reducing the overall installation time. This makes it an ideal choice for large-scale projects where efficiency is crucial.
In addition to its security and durability, Flat Razor Wrap Fencing also offers an aesthetically pleasing solution. Its sleek and low-profile design seamlessly blends with various architectural styles, providing optimal security without compromising the visual appeal of the surrounding area. This is particularly important for businesses and public spaces where maintaining an attractive appearance is essential.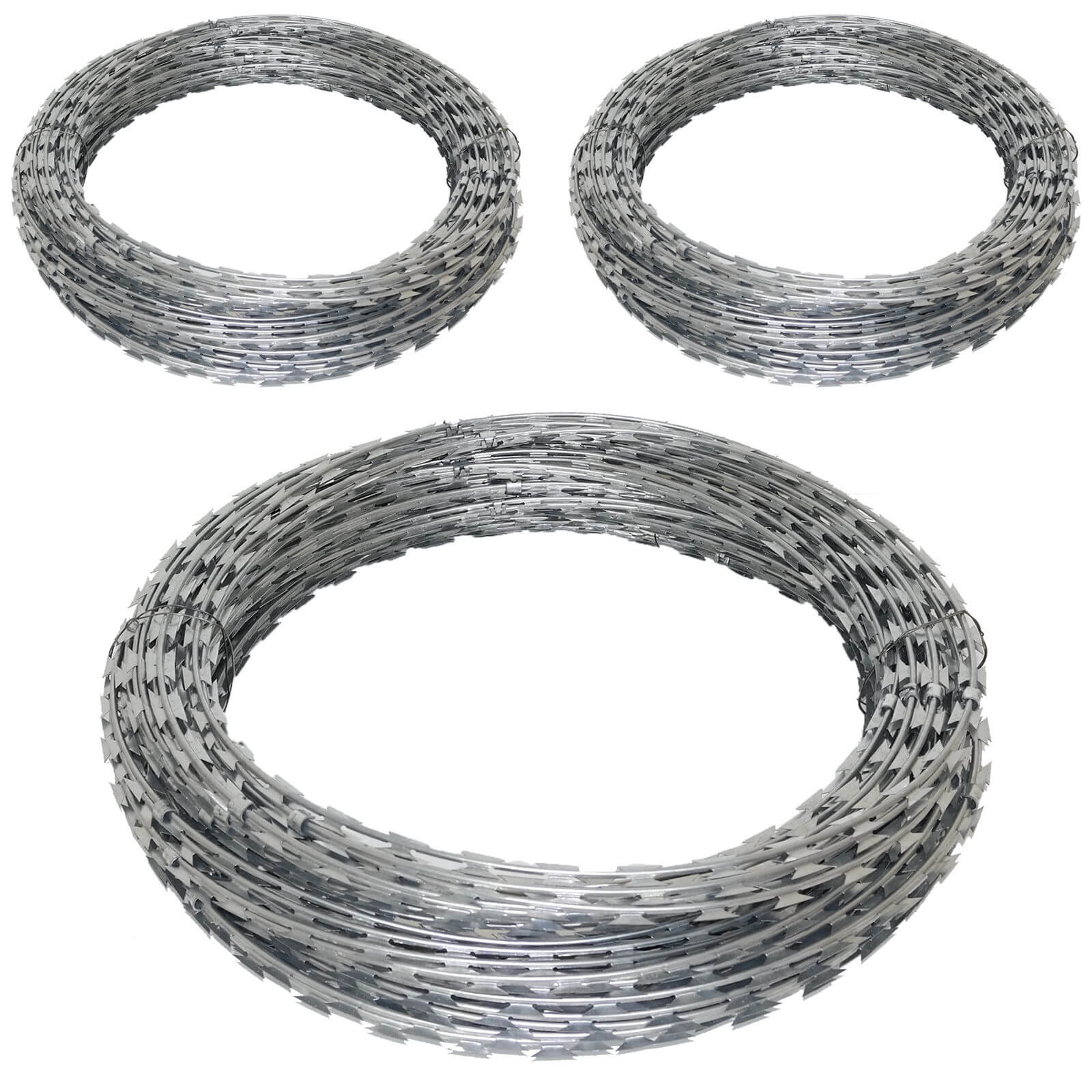 Furthermore, Flat Razor Wrap Fencing is a versatile solution that can be adapted to different settings and requirements. Whether it's securing a private property, military installation, or high-security facility, the fence can be customized to meet specific needs. It can be installed on walls, fences, gates, or any other structure that requires enhanced security.
In conclusion, Flat Razor Wrap Fencing represents the ideal security solution for individuals and businesses seeking optimal protection without compromising on aesthetics. Its unique design, combining the strength of traditional razor wire with a flat profile, ensures a high level of security while minimizing the risk of accidents. Moreover, its durability, easy installation process, and versatile application make it a cost-effective choice for various settings. So, if you're looking for a reliable fencing solution that offers optimal protection, consider Flat Razor Wrap Fencing – your security deserves nothing less.