In an increasingly uncertain world, ensuring the security and protection of our homes, businesses, and public facilities is of utmost importance. As criminals become more sophisticated, it becomes crucial to invest in state-of-the-art security measures that can effectively deter and prevent unauthorized access. One such innovative solution is the Flat Razor Wrap Fencing, which offers unparalleled security to any premises.
The Flat Razor Wrap Fencing is a cutting-edge security system that combines the strength of traditional razor wire with a flat, discreet profile. Unlike conventional razor wire, which often poses an unsightly and intimidating visual appearance, Flat Razor Wrap Fencing seamlessly integrates into any environment without compromising aesthetics. This makes it an excellent choice for residential areas, commercial establishments, government buildings, and public spaces where maintaining the visual appeal is crucial.
The key advantage of Flat Razor Wrap Fencing lies in its unique design and construction. It consists of multiple rows of razor-sharp, high-tensile wire blades securely fastened to a strong core wire. This configuration ensures maximum strength and durability, making it virtually impossible for intruders to breach the fencing. Additionally, the flat profile of the razor blades enhances safety, reducing the risk of accidental injuries during installation and maintenance.
Another notable feature of Flat Razor Wrap Fencing is its adaptability to various architectural structures and terrains. Whether it is a straight stretch or an intricate curve, this fencing system can easily be installed to fit any configuration. Its versatility allows security experts and installers to customize the fencing as per the specific requirements of the site, ensuring complete coverage and maximum protection.
Aside from offering unmatched security, Flat Razor Wrap Fencing acts as a powerful psychological deterrent. The sight of razor-sharp blades, strategically positioned to prevent unauthorized access, sends a clear message to potential intruders: this place is protected, and trespassers will face severe consequences. Such a visual deterrent effectively dissuades criminal activities, reducing the likelihood of break-ins, theft, or vandalism significantly.
Moreover, Flat Razor Wrap Fencing is resistant to tampering, making it an ideal choice for high-security areas. Traditional wire cutters and tools are rendered useless against its robust design, effectively eliminating the risk of unauthorized entries. This resistance to tampering combined with its strong construction makes Flat Razor Wrap Fencing an invaluable asset in safeguarding critical infrastructures, correctional facilities, industrial sites, and military installations.
In addition to provinding unparalleled security, Flat Razor Wrap Fencing is low-maintenance and cost-effective. Its galvanized coating prevents corrosion and ensures longevity, reducing the need for frequent repairs or replacements. Furthermore, its reliable performance translates into significant long-term savings on security-related expenses, making it a wise investment for both residential and commercial applications.
Despite its formidable security features, Flat Razor Wrap Fencing is designed with consideration for the environment. The fencing material is made from recyclable materials, allowing for sustainability and minimizing the ecological impact. This eco-friendly characteristic aligns with the growing awareness and demand for green and sustainable solutions, making it an excellent choice for environmentally-conscious consumers.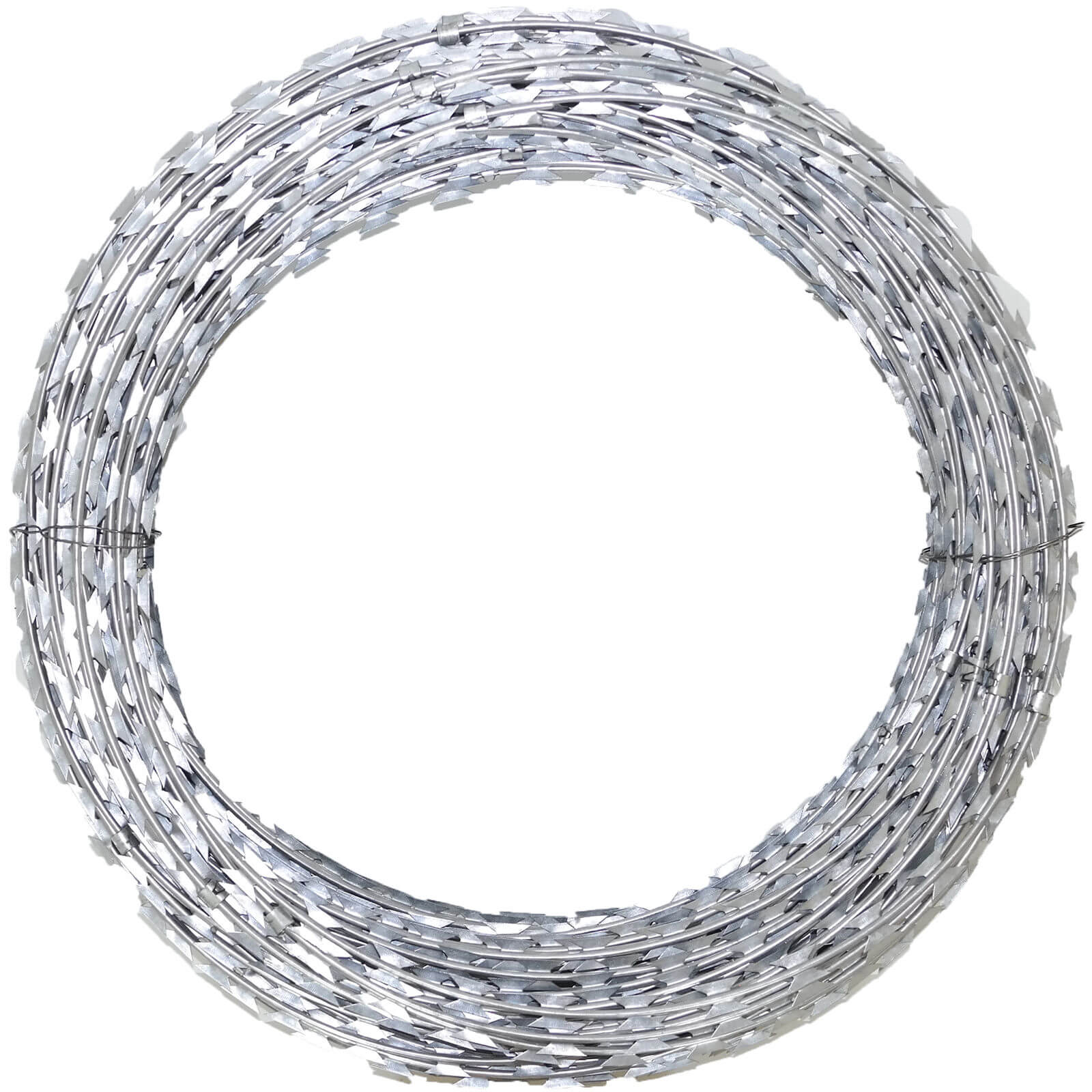 As we navigate an ever-changing world, security remains a top priority. The Flat Razor Wrap Fencing offers an unmatched level of protection, combining strength, adaptability, and visual appeal. It not only effectively deters potential intruders but also provides peace of mind to property owners and occupants. With its unique design and features, this innovative fencing system is revolutionizing the security industry and ensuring unparalleled security for any premises.