Introducing Flat Razor Wrap Fencing: The Future of Perimeter Protection
In today's rapidly evolving world, ensuring the safety and security of your property has never been more crucial. That's why we are excited to introduce the next generation of perimeter protection – Flat Razor Wrap Fencing. With its innovative design and unrivaled effectiveness, this cutting-edge solution is transforming the way we safeguard our surroundings.
At the forefront of advanced security solutions, Flat Razor Wrap Fencing takes perimeter protection to a whole new level. This state-of-the-art fencing system combines strength, durability, and intelligence to create an impenetrable barrier that deters and prevents unauthorized entry.
One of the standout features of Flat Razor Wrap Fencing is its flat razor wire design. This unique feature sets it apart from traditional fencing options. By utilizing razor-sharp blades that are strategically placed and secured onto a high-tensile wire mesh, this fencing solution becomes virtually impossible to breach. Its formidable appearance alone acts as a powerful deterrent, deterring even the most determined intruders.
Another key advantage of Flat Razor Wrap Fencing lies in its versatility. Unlike other perimeter protection systems, this innovative solution can be seamlessly integrated into various settings, including residential, commercial, and industrial properties. Whether you need to secure a private estate, a corporate facility, or a sensitive government location, Flat Razor Wrap Fencing provides the ultimate security solution tailored to your specific needs.
Durability is also a defining characteristic of this cutting-edge fencing system. Constructed with the highest quality materials and engineering precision, Flat Razor Wrap Fencing can withstand extreme weather conditions, ensuring long-lasting performance without compromising its structural integrity. With minimal maintenance requirements, the upkeep of this perimeter protection solution is hassle-free, allowing you to focus on what matters most – your peace of mind.
Furthermore, Flat Razor Wrap Fencing is not only practical but also integrates seamlessly with surrounding aesthetics. Available in various finishes, colors, and configurations, this fencing system can be customized to complement the existing design of your property. It offers a sleek and sophisticated appearance while providing superior security, merging functionality with aesthetics effortlessly.
Investing in the future of perimeter protection has never been easier. With Flat Razor Wrap Fencing, you can rest assured that your property is safe and secure, protected by the next generation of security innovation. Don't compromise when it comes to safety – choose the best, choose Flat Razor Wrap Fencing.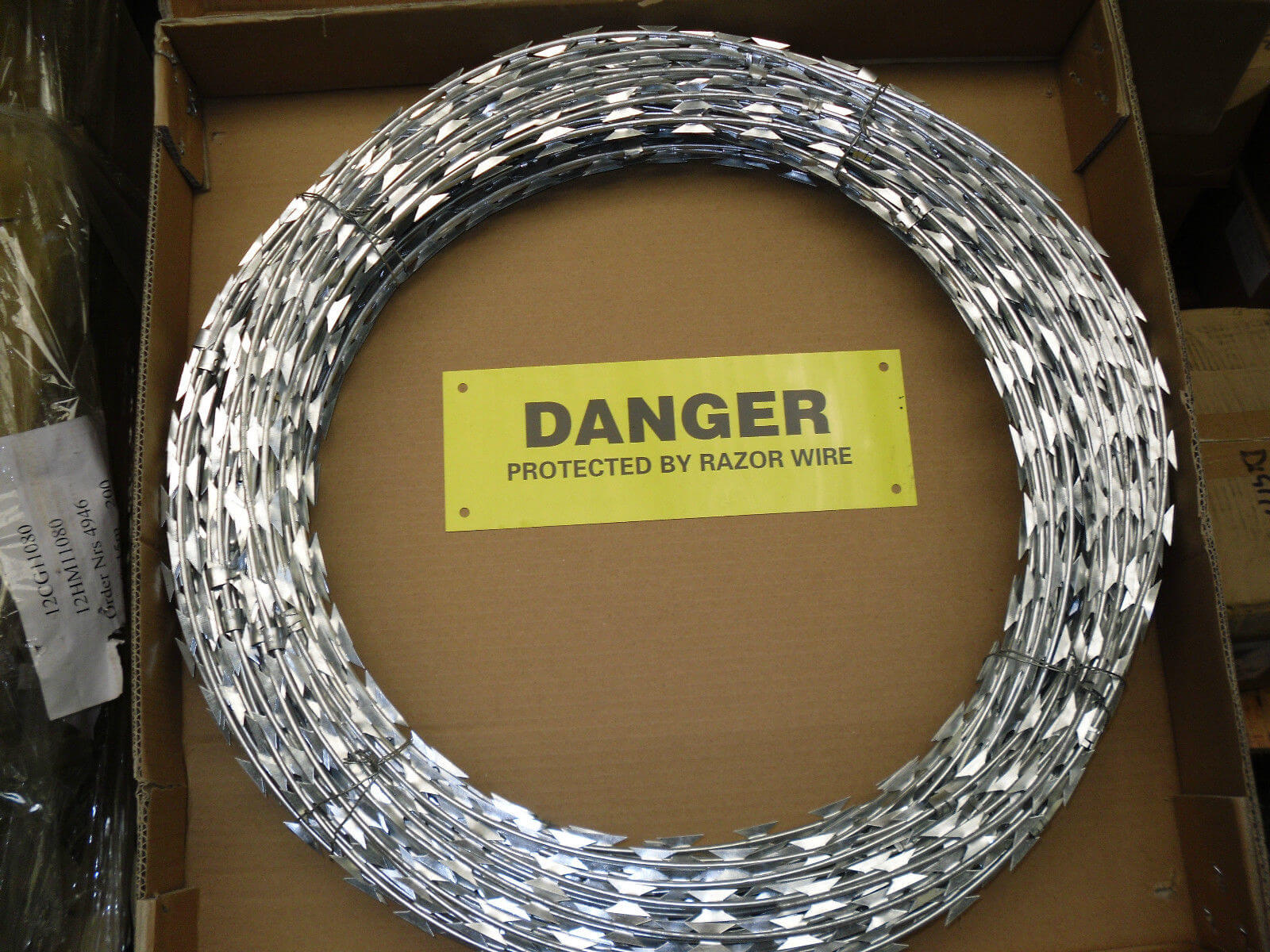 In conclusion, Flat Razor Wrap Fencing revolutionizes perimeter protection. Its flat razor wire design, versatility, durability, and aesthetic appeal make it the ultimate choice for protecting your property. Stay ahead of the game and invest in the future of security with Flat Razor Wrap Fencing – your safety is our top priority.