In today's ever-evolving world, security is an essential requirement for both residential and commercial properties. We all want to feel safe in our homes and workplaces, free from any potential threats. When it comes to securing our perimeters, there are numerous options available, but none quite as effective and stylish as flat razor wrap fencing.
Flat razor wrap fencing is a cutting-edge solution that provides uncompromising security without compromising style. Its innovative design combines the durability of traditional razor wire with a sleek, flat profile, creating a formidable barrier that is both effective and aesthetically pleasing.
One of the standout features of flat razor wrap fencing is its unparalleled strength. Constructed from high-quality materials, this fencing system is virtually impossible to breach. The flat razor wire, composed of rugged and sharp blades, is tightly secured to a sturdy frame, ensuring that any attempts to penetrate or tamper with the fence are met with little success.
The design of flat razor wrap fencing also allows for easy installation and maintenance. Its modular panels can be effortlessly assembled, making the process quick and hassle-free. Furthermore, the sleek profile of the fencing eliminates any potential safety hazards, ensuring that both occupants and passersby remain unharmed. With minimal maintenance required, flat razor wrap fencing is a cost-effective and time-saving solution.
While security is undoubtedly the primary focus, flat razor wrap fencing also provides a touch of style and sophistication to any property. Unlike traditional razor wire, which can often appear menacing and unattractive, flat razor wire offers a streamlined and contemporary aesthetic. The razor blades lie flat, angled to deter and prevent unauthorized access, while maintaining a polished and modern look that seamlessly integrates with the surrounding environment.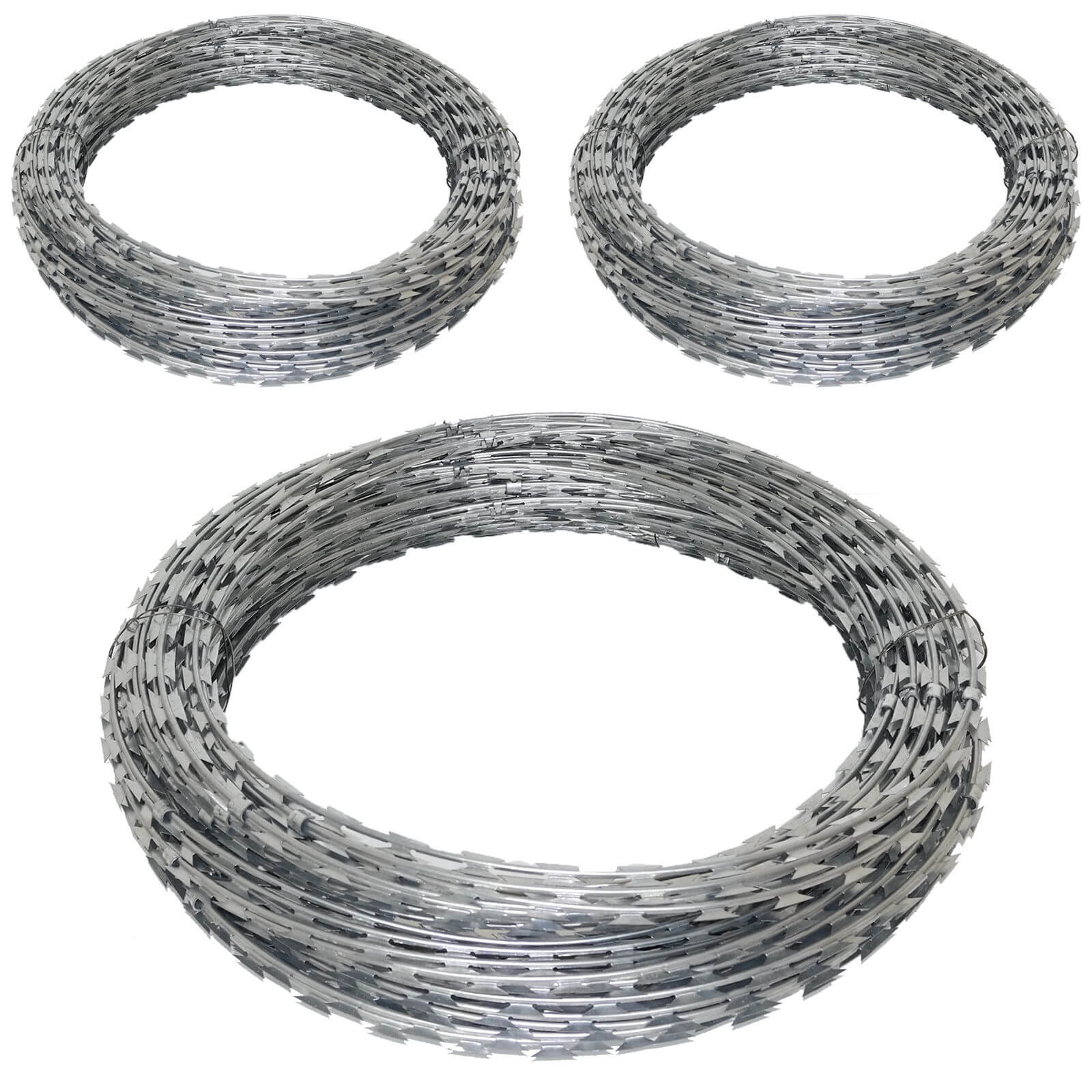 For homeowners, flat razor wrap fencing offers the peace of mind that they have taken all necessary precautions to protect their property and loved ones. By investing in this advanced fencing system, homeowners can create a secure and private space, shielding themselves from potential intruders and prying eyes. Additionally, the stylish design adds value to the property, enhancing its overall appeal and curb appeal.
In a commercial setting, flat razor wrap fencing provides an added layer of security that is both effective in deterring unwanted individuals and visually appealing to customers and clients. From office buildings to industrial facilities, this fencing system ensures the safety of employees, assets, and confidential information. The sleek and professional appearance of flat razor wrap fencing also contributes to a positive brand image, setting businesses apart from their competitors.
Moreover, flat razor wrap fencing can be customized to meet specific security requirements. Whether you need to secure a small backyard or an extensive commercial complex, this versatile fencing system can be tailored to your needs. With various height options, additional security features, and an array of color choices, flat razor wrap fencing provides a comprehensive solution for any security challenge.
In conclusion, flat razor wrap fencing is a superior choice when it comes to securing your property. Its unbeatable security features, combined with its stylish design, make it the ideal solution for both residential and commercial applications. By investing in flat razor wrap fencing, you are investing in the safety, style, and peace of mind that every property owner desires.