Protect Your Agricultural Property with Galvanized Barbed Wire
When it comes to safeguarding your agricultural property, there's no better defense than galvanized barbed wire. This exceptional fencing solution combines strength, durability, and affordability, making it the perfect choice for farmers and landowners.
The first and most crucial advantage of galvanized barbed wire is its superior strength. Constructed from high-quality steel, this fencing material boasts exceptional durability, ensuring it can withstand even the harshest weather conditions. It serves as an effective barrier against intruders, keeping your livestock safe and your crops secure.
Additionally, galvanized barbed wire is highly resistant to corrosion, thanks to its galvanized coating. This protective layer prevents rust and increases the lifespan of the wire, saving you both time and money on frequent replacements. With galvanized barbed wire, you can rest assured knowing that your property is well-protected year after year.
Another key benefit of galvanized barbed wire is its cost-effectiveness. Compared to other fencing options, such as electric fences or wooden structures, galvanized barbed wire offers an affordable solution without compromising on quality. Its easy installation process further enhances its cost-saving advantages, allowing you to allocate your resources efficiently.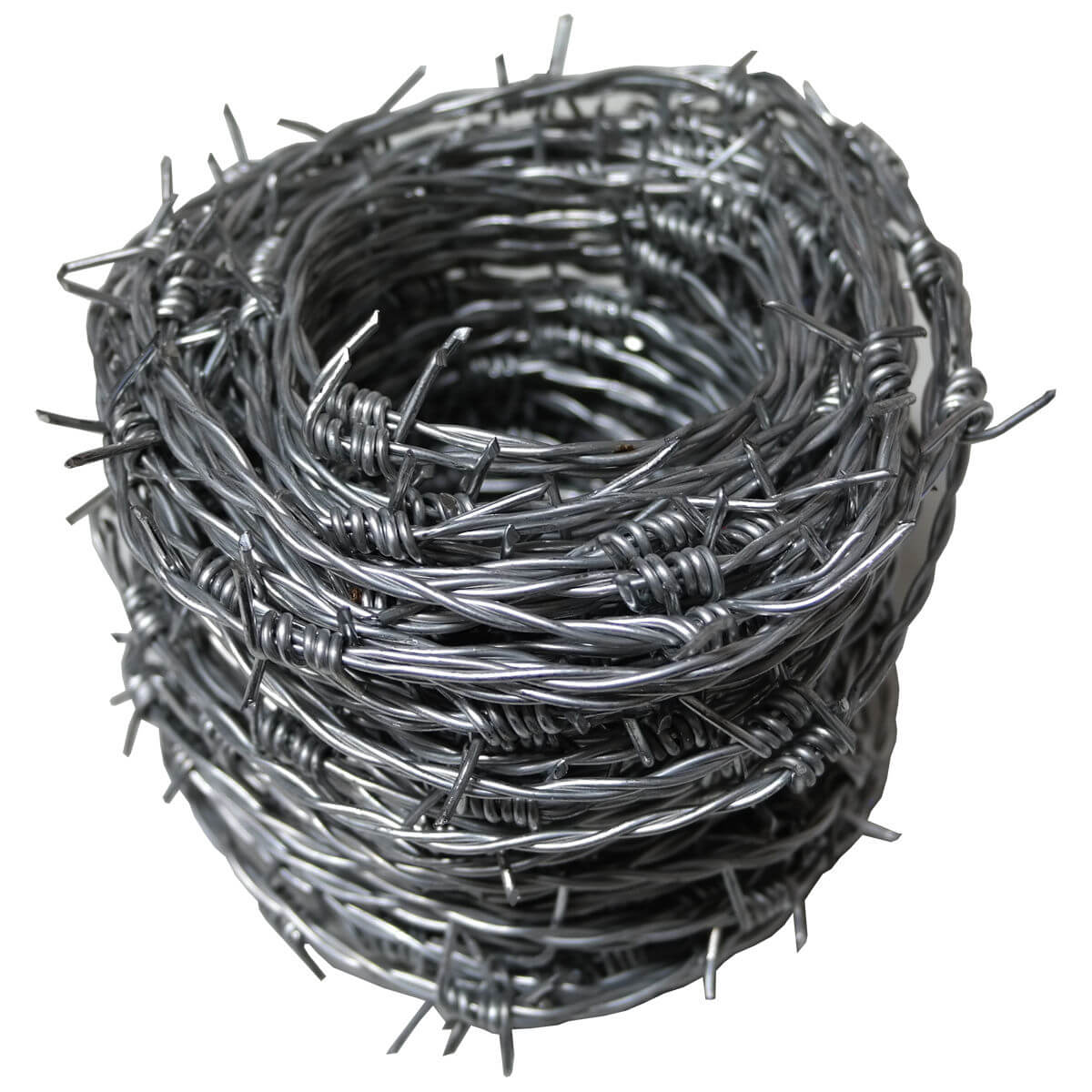 Furthermore, galvanized barbed wire serves as a highly visible deterrent. Its distinctive design sends a clear message to potential trespassers and intruders, warning them to stay away. This added layer of security acts as an excellent deterrent, reducing the risk of unwanted incidents on your agricultural property.
Choose galvanized barbed wire for your agricultural fencing needs and experience peace of mind. With its unbeatable strength, rust resistance, cost-effectiveness, and visual deterrent, this fencing solution is the ideal choice for protecting your valuable land, livestock, and crops.
Invest in galvanized barbed wire today and take proactive steps in defending your agricultural property. Trust in this reliable fencing option to provide long-lasting security, ensuring a thriving and prosperous future for your farming enterprise.