Introduction:
When it comes to protecting your property, nothing provides a stronger and more durable solution than a well-built fence. One fence component that should never be overlooked is the choice of barbed wire. In this article, we will delve into the benefits of galvanized barbed wire and how it can maximize the longevity and strength of your fence.
1. The importance of a strong and long-lasting fence:
A well-constructed fence serves as the first line of defense for any property, be it residential, commercial, or agricultural. It acts as a deterrent to unwanted intrusions while keeping pets and livestock safe within the boundaries. A fence's strength and durability are crucial for its ability to withstand external threats, such as harsh weather conditions, potential vandals, or unauthorized entry. Therefore, selecting the right materials, including barbed wire, is vital.
2. Understanding galvanized barbed wire:
Galvanized barbed wire is manufactured by coating regular steel wire with a layer of zinc, using either hot-dip galvanization or electro-galvanization. This protective coating ensures increased resistance to corrosion, rust, and general wear, making it a popular choice for fencing purposes. It consists of two strands of wire twisted together, with sharp barbs evenly spaced along its length. The added strength and deterrent effect make galvanized barbed wire an effective solution for enhancing the security of your fence.
3. Longevity through galvanization:
Corrosion and rust can considerably weaken traditional steel wire over time, rendering it less effective. Galvanized barbed wire, with its protective zinc coating, greatly extends the lifespan of the wire. The zinc acts as a barrier between the steel and environmental factors, preventing moisture and other corrosive elements from reaching the underlying metal. As a result, galvanized barbed wire can provide years of reliable service without compromising its strength.
4. Strength and security features:
The primary purpose of barbed wire is to create a formidable obstacle that deters potential intruders from attempting to breach a fence. Galvanized barbed wire excels in this regard as the sharp barbs make it challenging for anyone to climb over or pass through the fence without causing injury or damage. Additionally, the zinc coating enhances the overall tensile strength of the wire, making it resistant to stretching or breaking, even under significant pressure.
5. Low maintenance and cost-effective solution:
One significant advantage of galvanized barbed wire is that it requires minimal maintenance compared to other fencing materials. The protective zinc coating significantly reduces the risk of rust, extending the intervals between any necessary repairs or replacements. Furthermore, galvanized barbed wire is a cost-effective solution for enhancing the longevity and strength of your fence. The upfront investment pays off in the long run, as the durability and low maintenance requirements result in reduced overall costs over the fence's lifespan.
Conclusion: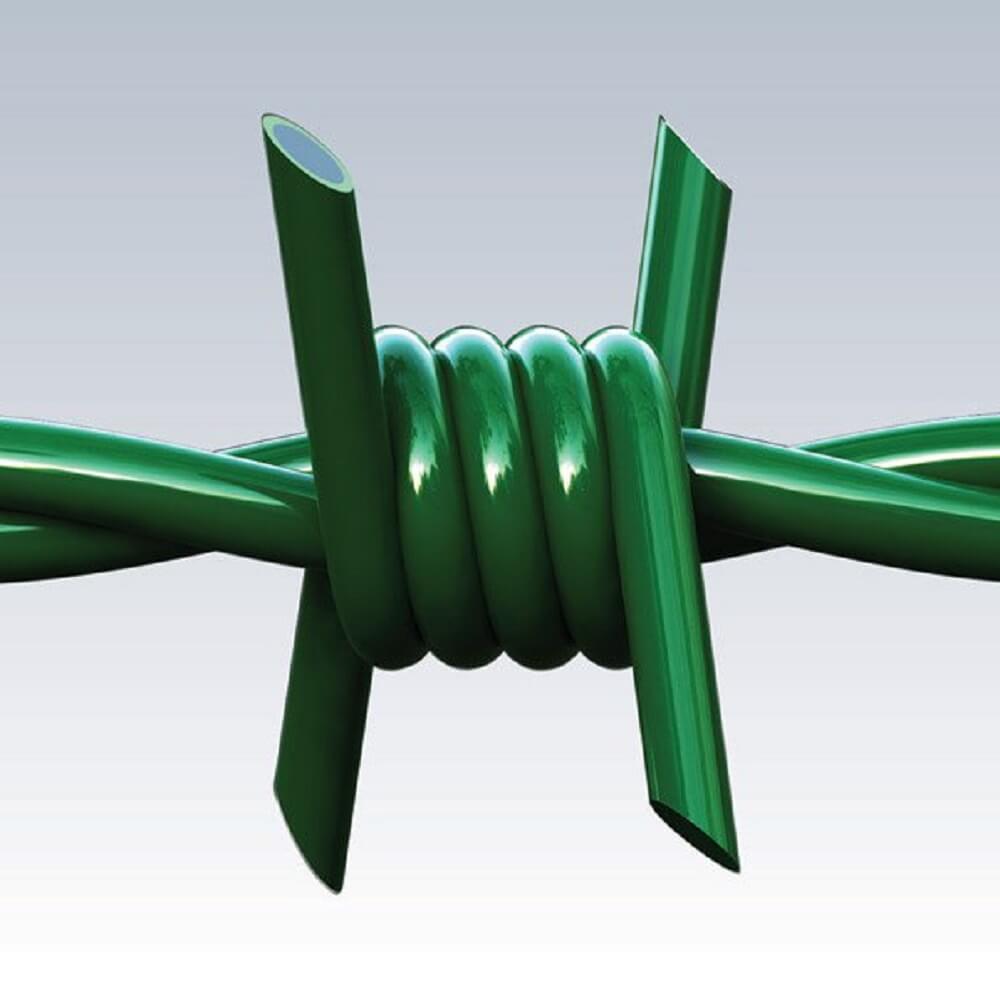 When it comes to maximizing the longevity and strength of your fence, choosing galvanized barbed wire is a smart decision. This durable and low-maintenance solution provides a formidable deterrent against potential intruders while ensuring the safety and security of your property. Invest in galvanized barbed wire today and enjoy the benefits of a strong and long-lasting fence for years to come.