Title: Unleashing the Power of Galvanized Barbed Wire: Unbeatable Resilience and Uncompromising Security for Your Fencing Needs
Introduction:
In the world of fencing solutions, there is one name that stands out above the rest: Galvanized Barbed Wire. Renowned for its unparalleled resistance to the elements, this superior fencing option offers uncompromising security, durability, and unbeatable peace of mind. Let's explore the remarkable features and advantages that make Galvanized Barbed Wire the ultimate choice for all your fencing requirements.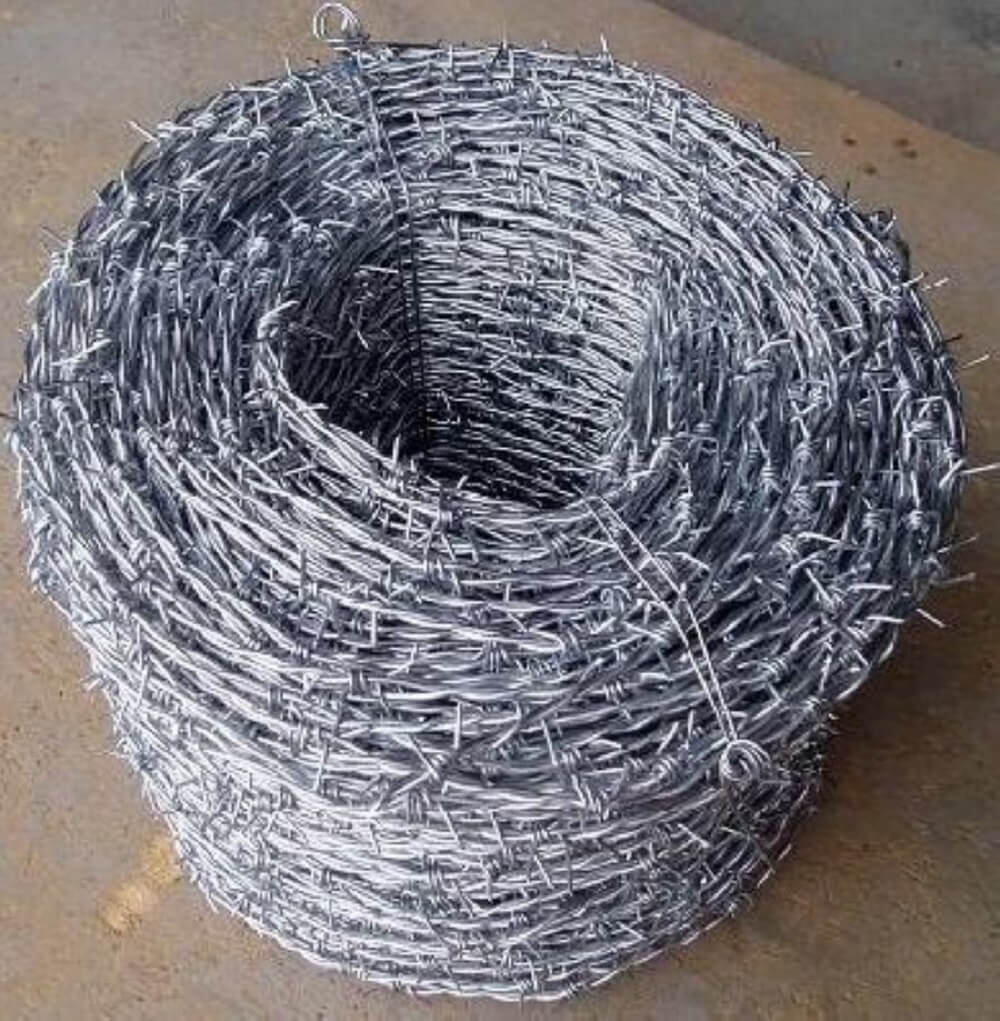 Unyielding Strength:
Galvanized Barbed Wire is meticulously engineered to withstand the harshest weather conditions, making it the ideal solution for any environment. Whether it's scorching heat, freezing cold, heavy rainfall, or even corrosive coastal air, this fencing option remains resilient, ensuring long-lasting performance for years to come. With Galvanized Barbed Wire, you can be confident that your property will remain protected, regardless of what Mother Nature throws its way.
Uncompromised Security:
When it comes to security, Galvanized Barbed Wire excels beyond comparison. Its razor-sharp barbs and robust structure create an impenetrable barrier that deters intruders, effectively safeguarding your property and assets. Its high-tensile strength ensures that even the most determined trespassers are kept at bay, providing you with a reliable security solution for residential, commercial, or industrial applications.
Reliability at its Core:
Galvanized Barbed Wire's reliability lies not only in its superior strength but also in its low maintenance requirements. Thanks to its galvanized coating, this fencing option resists rust, corrosion, and premature wear, ensuring its effectiveness and appearance are maintained over time. With minimal upkeep, you can enjoy the peace of mind that comes with a reliable, long-term fencing solution, saving you both time and money.
Versatility to Suit Any Need:
One of the standout advantages of Galvanized Barbed Wire is its adaptability. This fencing solution can be easily customized to fit any requirement, whether it's enclosing a vast ranch, securing a small backyard, or delineating a high-security perimeter. Its versatility extends to various mounting options, including posts, fences, walls, or even concertina configurations. No matter the scale or nature of your fencing needs, Galvanized Barbed Wire has you covered.
Conclusion:
When it comes to resilient fencing solutions, Galvanized Barbed Wire is in a league of its own. Its ability to resist the elements, provide uncompromised security, and deliver long-lasting reliability make it the top choice for homeowners, businesses, and industries worldwide. Invest in Galvanized Barbed Wire today and experience the peace of mind that comes with a fencing solution that truly stands the test of time.