Title: Galvanized Barbed Wire: Enhancing Fencing Security for Long-lasting Protection
Introduction:
When it comes to safeguarding your property, ensuring a robust and enduring fence is essential. That's where galvanized barbed wire excels, providing advanced security measures that effectively deter intruders and reinforce perimeter defences. This article will delve into the key features and advantages of galvanized barbed wire, highlighting why it is the ultimate solution for enhancing your fencing's strength and protection.
1. Unparalleled Durability:
Galvanized barbed wire boasts exceptional durability due to its high-quality galvanized coating. The specialized galvanization process creates a protective barrier that shields the wire from corrosion, rust, and other environmental elements. This ensures that your fencing remains intact and efficient, even in harsh weather conditions, for years to come.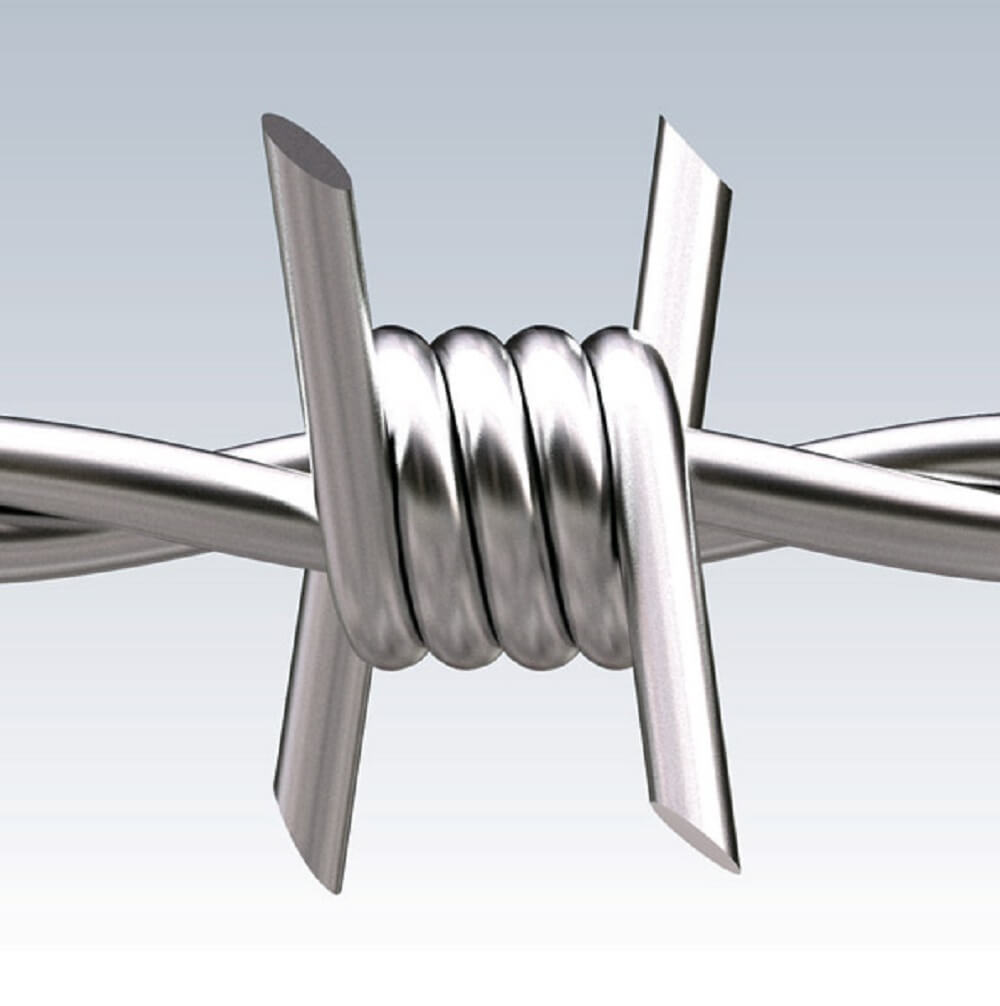 2. Optimal Security and Intruder Deterrence:
The sharp barbs strategically spaced along the galvanized wire act as an effective deterrent against potential intruders. The intimidating appearance and the formidable barrier created by galvanized barbed wire make it nearly impossible for unauthorized personnel to breach your property. Its presence alone sends a strong message that your premises are protected, dissuading trespassers and enhancing your overall security.
3. Easy Installation and Versatility:
Galvanized barbed wire is engineered for hassle-free installation, saving you time and effort. Its flexible nature allows it to adapt seamlessly to various terrains and fence types, ensuring a professional finish every time. Whether you need to secure residential properties, agricultural lands, or industrial sites, galvanized barbed wire offers a versatile solution that caters to a wide range of fencing requirements.
4. Cost-effective Solution:
Investing in galvanized barbed wire proves to be a cost-effective solution for long-term protection. Compared to other security options, such as electric fencing or surveillance systems, galvanized barbed wire offers a cost-efficient alternative without compromising on strength and security. Choosing galvanized barbed wire guarantees a solid return on investment, as it significantly reduces the risk of unauthorized access and potential loss or damage to your property.
5. Environmental Sustainability:
Galvanized barbed wire reflects our dedication to environmental sustainability. The galvanization process not only enhances the wire's durability but also increases its resistance to degradation, reducing the need for frequent replacements. By opting for galvanized barbed wire, you contribute to minimizing waste and promote a greener, more eco-friendly approach to fencing solutions.
Conclusion:
When it comes to protecting your property against unauthorized access, galvanized barbed wire stands as the unrivaled choice. Its durability, security features, and versatility make it the ultimate fencing solution for enduring protection. Choose galvanized barbed wire, and ensure the safety and security of your premises for years to come.