Create a Private Oasis with Garden Welded Fence
Are you looking to transform your outdoor space into a private sanctuary? Look no further than Garden Welded Fence, the ultimate solution for creating a serene oasis right at your doorstep. With our high-quality fencing options, you can enjoy the tranquility and privacy you deserve.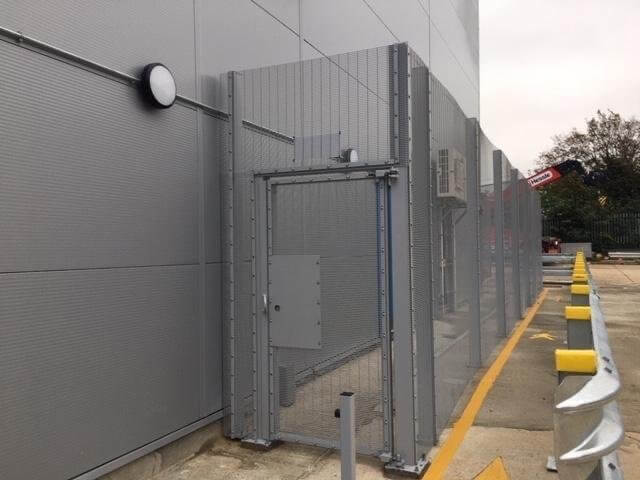 What sets Garden Welded Fence apart is our commitment to craftsmanship and durability. Our fences are expertly designed and constructed using the finest materials, ensuring long-lasting beauty and functionality. Whether you desire a classic wrought iron look or a sleek modern design, we have a wide range of styles to suit your taste.
Privacy is a top priority for many homeowners, and Garden Welded Fence delivers. Our fences are specifically engineered to provide maximum privacy, ensuring no prying eyes disrupt your peaceful retreat. You can relax, entertain, and enjoy your outdoor space without any unwanted interruptions.
Safety is another key feature of Garden Welded Fence. Our sturdy fences not only keep your outdoor area private but also provide a secure barrier. With our reliable fencing, you can let your children and pets play freely, knowing they are protected from potential hazards.
Additionally, Garden Welded Fence offers versatility in design and customization. Whether you have a large estate or a cozy balcony, our fences can be tailor-made to fit your space perfectly. Our team of experienced professionals will work closely with you to create a fence that complements your landscape while enhancing its overall aesthetic appeal.
Maintaining your Garden Welded Fence is hassle-free. Our fences are treated with weather-resistant coatings, ensuring they stay beautiful and functional even in harsh conditions. With minimal upkeep required, you can spend less time on maintenance and more time enjoying your private oasis.
Investing in a Garden Welded Fence not only adds value to your property but also enhances your quality of life. By creating a private oasis right outside your door, you can escape the noise and distractions of the outside world and indulge in tranquility and relaxation.
Don't wait any longer to transform your outdoor space. Contact Garden Welded Fence today and let us help you design the perfect fence for your private sanctuary. Experience the utmost privacy, security, and beauty with Garden Welded Fence – your key to a truly peaceful oasis.