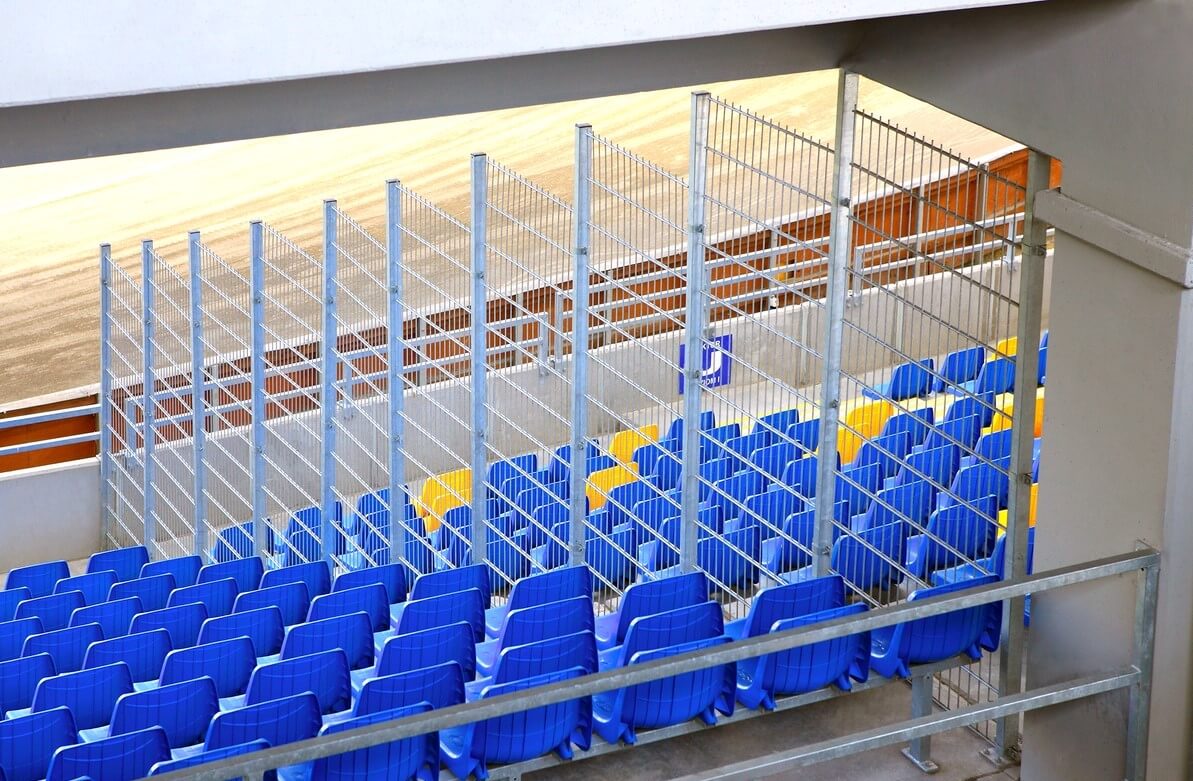 Athletic fencing is a vital component of any sports facility, crucial in providing a safe and secure environment for athletes, spectators, and staff. When it comes to selecting athletic fencing, safety and durability should be the primary considerations. Therefore, it is crucial to choose a fencing solution that not only meets and exceeds industry standards but also provides long-lasting performance and reliability.
Sports facilities encompass a wide range of activities, from high-impact sports like soccer and football to more low-impact sports like tennis and golf. Each sport has its unique fencing requirements to ensure the safety of participants and onlookers. Athletic fencing serves as a protective barrier, preventing accidents and injuries while maintaining unobstructed views of the game.
Safety should always be the top priority when selecting athletic fencing. Look for fencing systems that comply with international safety standards, such as ASTM F2785-10 and EN 1090. Meeting these standards ensures that the fencing will provide adequate protection and withstand rigorous use over time. Additionally, fencing with rounded edges and smooth surfaces minimizes the risk of cuts and abrasions during gameplay.
Durability is another crucial factor to consider. Sports facilities undergo constant wear and tear due to intense usage and exposure to various weather conditions. Hence, it is essential to invest in fencing solutions that are built to withstand these challenges. Look for fencing systems constructed from high-quality materials like galvanized steel or aluminum, which are known for their strength and longevity. These materials can withstand impacts, severe weather, and corrosion, ensuring the fencing retains its structural integrity for years to come.
To further enhance the durability of athletic fencing, consider options like powder coating. Powder coating provides an additional layer of protection, making the fencing resistant to scratches, chipping, and fading. This coating also adds aesthetic value, allowing you to customize the fencing to match your facility's branding or team colors.
When selecting athletic fencing, it is essential to evaluate its maintenance requirements. Opt for fencing solutions that offer easy installation, require minimal upkeep, and are designed for longevity. Choose fencing systems that are easy to clean, allowing maintenance crews to maintain a hygienic and visually appealing environment. Additionally, fences with modular designs facilitate easy repair and replacement of damaged sections without requiring a full replacement.
In addition to safety and durability, consider the versatility of athletic fencing. Look for fencing systems that can be customized to meet specific facility requirements. This includes options for different fence heights, mesh sizes, and gate configurations to accommodate various sports. Versatile fencing solutions ensure that your facility is well-suited for different activities and can adapt to evolving needs.
Considering the aesthetic appeal of athletic fencing is also important. The fencing surrounding a sports facility contributes significantly to its overall appearance. Opt for fencing solutions that offer a sleek and professional look, enhancing the visual appeal of your facility. Customization options like logo integration or color choices can further enhance the aesthetics, leaving a lasting impression on participants and spectators alike.
In conclusion, choosing the right athletic fencing is crucial to ensure safety, durability, and versatility for sports facilities. Prioritize safety by selecting fencing systems that comply with international standards and minimize the risk of injuries. Durability is equally important, with fencing constructed from high-quality materials and coated for enhanced protection. Versatile and aesthetically pleasing fencing options contribute to the overall appeal of the facility. By considering these factors, you can invest in athletic fencing that provides the best in safety and durability, creating an ideal environment for athletes and observers.