Introduction:
In today's fast-paced world, protecting valuable assets has become more critical than ever. Whether it is a residential property, business establishment, or any other high-value possession, security concerns are always at the forefront. To address these concerns, high-quality barbed wire fences have emerged as one of the most effective and reliable security solutions. With their robust construction, advanced technology, and versatility, these fences offer unparalleled protection and peace of mind.
1. Unyielding Strength:
High-quality barbed wire fences are designed to withstand even the most determined intruders. They are constructed using top-grade materials, such as galvanized steel, which is resistant to weathering, corrosion, and impact. This ensures optimal durability and longevity, making them an ideal choice for securing valuable assets. The sturdy barbed wire, tightly knit between the fence posts, creates a formidable barrier that deters unwanted entry.
2. Advanced Technology:
To further enhance security, modern barbed wire fences incorporate advanced technological features. These include electronic monitoring systems, motion sensors, and surveillance cameras. With cutting-edge technology, property owners can monitor their assets remotely, receive real-time alerts in case of any breaches, and have evidence recorded in case of an unfortunate incident. The integration of technology with barbed wire fences provides comprehensive security like never before.
3. Versatility and Customization:
High-quality barbed wire fences offer a wide range of customization options to suit different security requirements. They can be tailored to fit any geographical landscape, making them suitable for both urban and rural areas. The height and spacing between barbed wire strands can be adjusted based on the level of security desired. Additionally, these fences can be seamlessly integrated with other security systems, such as alarm systems, access control systems, and perimeter lighting, to create a holistic security solution.
4. Cost-effectiveness:
Compared to other security measures, high-quality barbed wire fences offer a cost-effective solution for safeguarding valuable assets. Their durable construction ensures minimal maintenance costs, and they require no additional power supply or ongoing subscription fees. Moreover, the initial investment in installing barbed wire fences is significantly lower than some other security systems. This makes them an economical choice without compromising on security effectiveness.
5. Psychological Deterrence:
Apart from their physical barriers, high-quality barbed wire fences possess a psychological deterrent effect. The sight of a well-constructed, menacing barrier acts as a powerful deterrent to potential intruders. The presence of barbed wire fences sends a clear message that the property is well-protected and any breach attempt will be met with serious consequences. This psychological aspect of security significantly reduces the likelihood of security breaches and intrusions.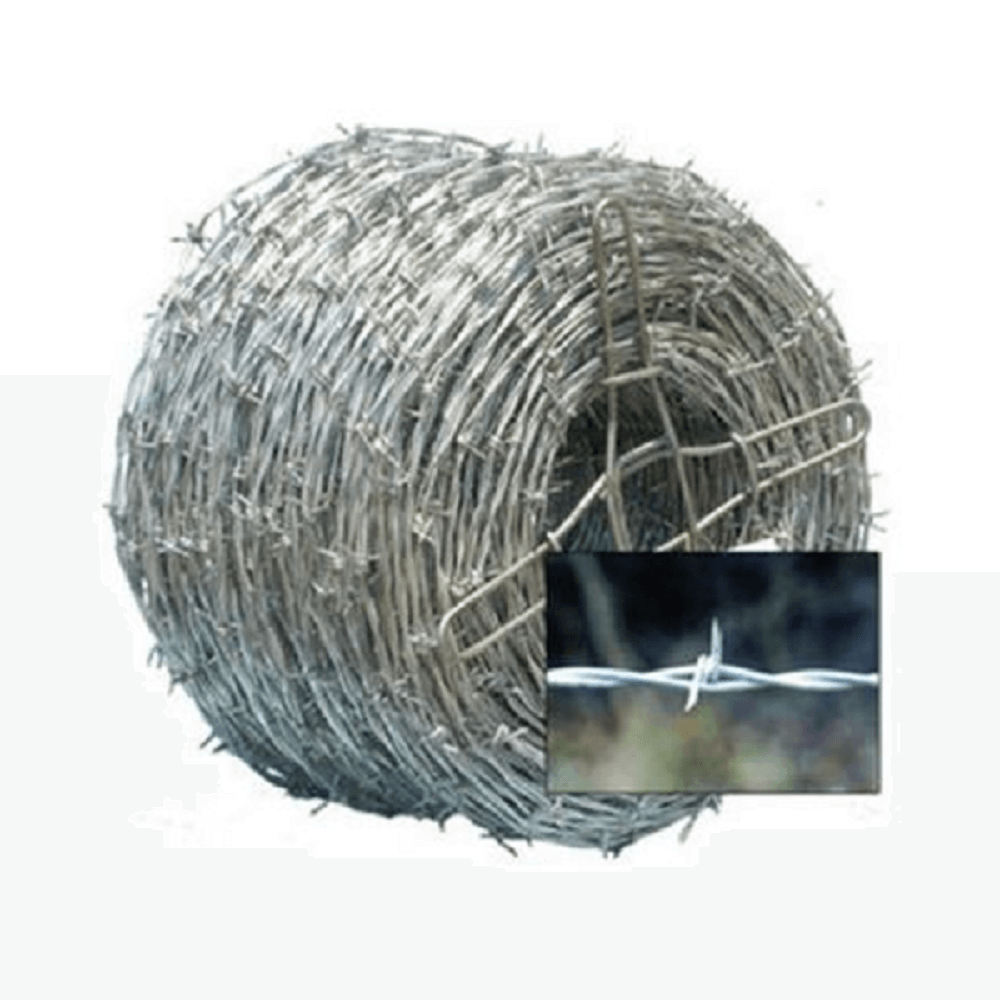 Conclusion:
In conclusion, high-quality barbed wire fences have become an indispensable security solution for safeguarding valuable assets. With their unyielding strength, advanced technology, versatility, and cost-effectiveness, they offer robust protection and peace of mind. Whether it is a residential property, commercial establishment, or any valuable possession, investing in high-quality barbed wire fences ensures that your assets are safeguarded with confidence. So, take the proactive step today and choose the reliable security solution that encompasses unwavering strength, technological advancements, and customizability – high-quality barbed wire fences.