Introduction:
When it comes to ensuring security, one cannot overlook the importance of a reliable perimeter fence. An increasingly popular choice in the realm of perimeter security is the 358 welded wire fence. This article delves into the details of how this specific type of fence enhances security, discussing its construction, benefits, and applications.
1. The Construction of 358 Welded Wire Fence:
The 358 welded wire fence derives its name from the measurements of its mesh. The mesh size is 3 inches (76.2 mm) by 0.5 inches (12.7 mm), while the wire diameter is 8 gauge (4 mm). This design provides a sturdy and robust barrier that is difficult to breach. The fence is constructed by welding horizontal and vertical wires together, creating a series of rectangular apertures that are both secure and aesthetically pleasing.
2. Benefits of 358 Welded Wire Fence:
a. High Security: Due to its design, the 358 welded wire fence offers enhanced security compared to other fence types. The small mesh size and strong wire diameter make it extremely difficult for intruders to cut through the fence or climb over it. This fence acts as an effective deterrent against unauthorized access.
b. Clear Visibility: Despite its high security, the 358 welded wire fence allows for clear visibility through the mesh. This feature is crucial for surveillance purposes, enabling security personnel to monitor the area effectively. The unobstructed view reduces blind spots and enhances overall security measures.
c. Longevity: One of the key advantages of the 358 welded wire fence is its longevity. The galvanized or PVC coating applied to the wire prevents rusting and corrosion, ensuring the fence withstands harsh environmental conditions for an extended period. This long-lasting nature makes it a cost-effective security solution.
d. Customizable Options: The 358 welded wire fence offers a range of customization options to suit specific security requirements. The fence height, color, coating material, and additional security features, such as anti-climbing devices or concertina wires, can be tailored to meet individual needs. Such versatility makes it an ideal choice for various applications.
3. Applications of 358 Welded Wire Fence: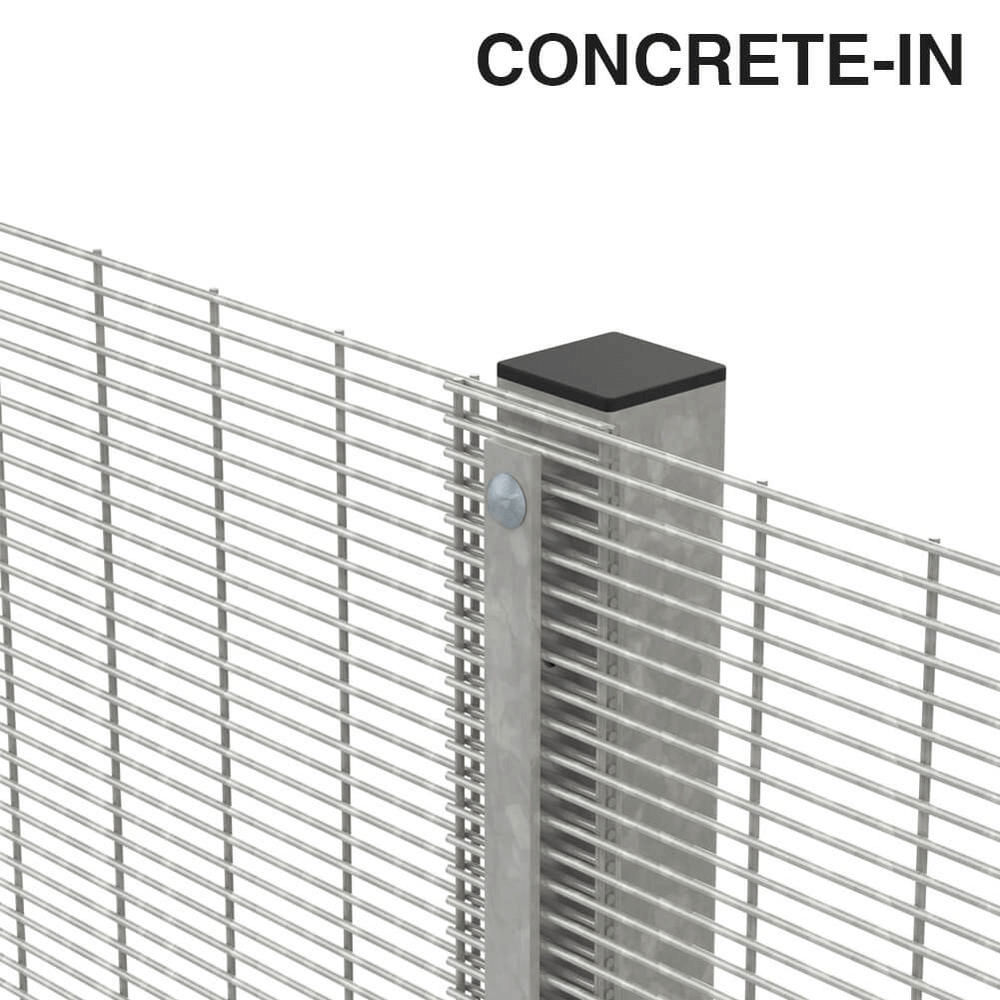 a. Prisons and Correctional Facilities: The 358 welded wire fence is widely employed in prisons and correctional facilities due to its formidable security attributes. It prevents escape attempts while maintaining clear visibility for constant surveillance. Moreover, the robust design makes it resistant to cutting or bending, making it an ideal choice for high-security establishments.
b. Data Centers: Data centers house critical information and require top-notch security measures. The 358 welded wire fence provides exceptional protection against unauthorized access, ensuring the safety of valuable data and infrastructure. The fence acts as a first line of defense, deterring potential intruders.
c. Industrial Sites: Many industrial sites contain valuable equipment and materials that need protection. The 358 welded wire fence provides a secure perimeter, preventing theft or vandalism. Its clear visibility allows for greater monitoring efficiency, ensuring that any suspicious activity is easily spotted.
d. Commercial Properties: Commercial properties, such as warehouses or office complexes, often require enhanced security. The 358 welded wire fence not only protects against trespassing and unauthorized entry but also maintains a professional appearance that doesn't compromise the aesthetic appeal of the property.
Conclusion:
In conclusion, the 358 welded wire fence offers an excellent solution for enhancing perimeter security. Its robust construction, high-security features, clear visibility, and versatility in customization make it a compelling choice for various applications. Whether it is for correctional facilities, data centers, industrial sites, or commercial properties, this type of fence provides an effective deterrent against unauthorized access while meeting the requirements for a secure and visually appealing perimeter.