Title: How an Anti-Throwing Fence Can Help Prevent Vandalism in Public Areas
Introduction:
Vandalism is a prevalent issue in public areas that not only disrupts the aesthetic appeal of these spaces but also leads to significant financial losses for communities. Addressing this problem requires innovative solutions, and one such solution is the implementation of anti-throwing fences. These specially designed barriers can help prevent vandalism and ensure the preservation and safety of public spaces. This article will explore the benefits of using anti-throwing fences, highlighting their effectiveness in deterring vandals and creating a more secure environment for everyone.
1. Proactive prevention:
Traditionally, combating vandalism involves reactive measures such as surveillance cameras and alarm systems. However, these methods often fail to deter vandals in the first place. Anti-throwing fences, on the other hand, act as a proactive means of preventing vandalism. Their design incorporates features that discourage and inhibit acts of random destruction. By implementing such fences in strategic public areas prone to vandalism, the community can effectively ward off potential vandals, minimizing the occurrence of such destructive acts.
2. Psychological impact:
Anti-throwing fences send a strong message that vandalism will not be tolerated, creating a psychological deterrent. These fences are equipped with physical features that make it difficult for vandals to access public structures or surfaces for defacement. The presence of these barriers acts as a visual reminder, discouraging individuals from even considering acts of vandalism. As humans, we are influenced by our environment, and by creating an environment that highlights the consequences of destructive actions, we can positively impact behavior and foster a greater sense of respect for public spaces.
3. Cost-effective solution:
Vandalism has significant financial implications for communities. Repairing or replacing vandalized structures, removing graffiti, and cleaning up public spaces all incur substantial costs. By investing in anti-throwing fences, communities can effectively reduce these expenses in the long run. The initial cost of installing these fences may seem significant, but considering the ongoing expenses associated with vandalism, the investment becomes a cost-effective solution.
4. Customizability:
Anti-throwing fences can be customized to suit the unique requirements of public areas. They can be tailored in terms of materials, height, design, and additional features such as security spikes and barriers. The ability to adapt these fences to specific locations ensures that the desired level of protection and prevention is achieved. Furthermore, the aesthetic appeal of these barriers can blend seamlessly with the surroundings, preserving the overall ambiance of the public area while still providing enhanced security.
5. Community engagement: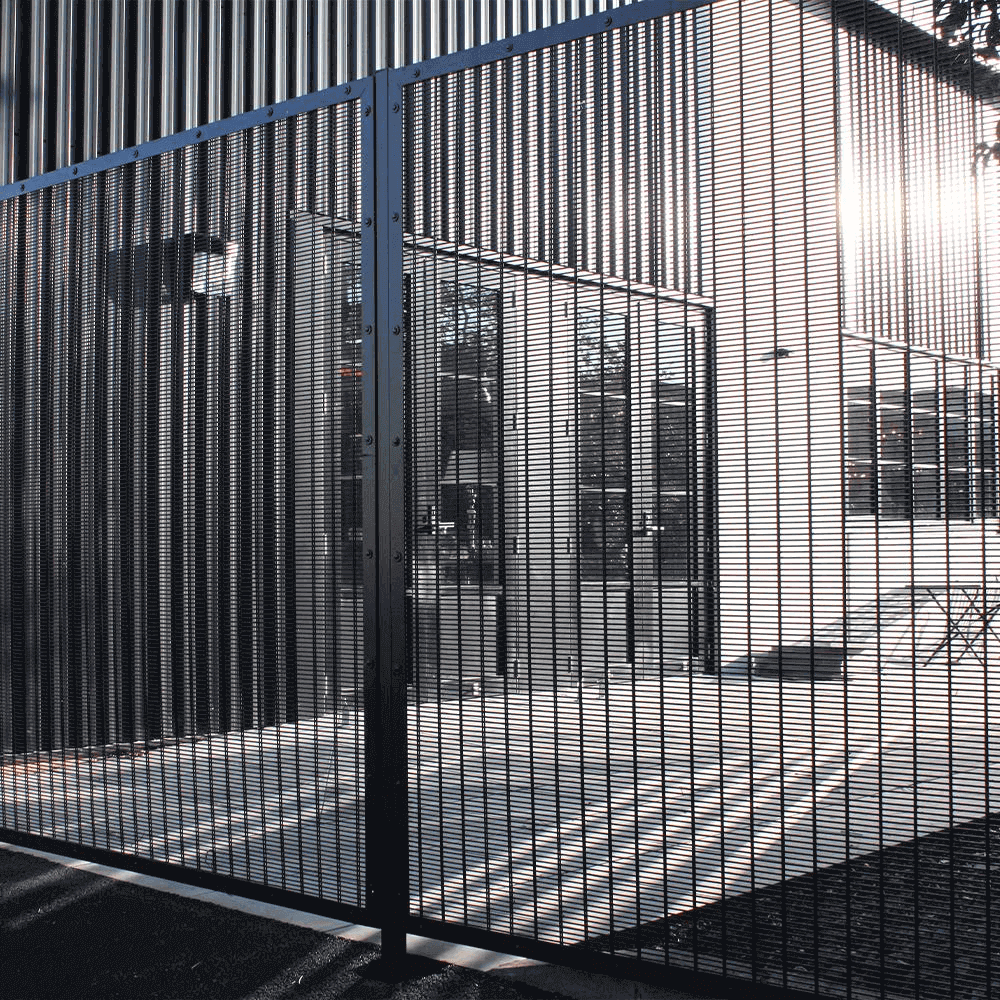 Implementing anti-throwing fences is not solely about preventing vandalism but also about fostering community engagement. When the community witnesses initiatives being taken to protect public spaces, it instills a sense of ownership and responsibility among its members. Anti-throwing fences can act as catalysts for community involvement and pride in safeguarding shared spaces. This engagement can extend to education initiatives, volunteering efforts, and collaborative projects aimed at preserving and beautifying public areas.
Conclusion:
Vandalism in public areas poses a significant challenge for communities. However, with the implementation of anti-throwing fences, communities can proactively combat this issue. These fences serve as an effective deterrent, creating a secure environment that discourages destructive behavior. By investing in this innovative solution, communities can reduce financial losses associated with vandalism, while fostering a sense of responsibility and community engagement. Implementing anti-throwing fences demonstrates a commitment to creating public spaces that are respected and cherished by all, ensuring a better future for everyone.