How Metal Sport Fence Improves Sports Field Aesthetics
Sports fields are crucial settings for physical activity, sports performance, and social interactions. As such, they must be equipped with the necessary features and infrastructures to create a safe and visually appealing environment. Among the necessary aspects to consider in enhancing sports field aesthetics is the installation of a metal sport fence. Metal sport fences are highly durable, visually appealing, and functional, making them an ideal choice for sports facilities.
Enhanced Durability
Metal sports fences are notable for their high resistance to weather and physical impact. They can withstand harsh weather conditions such as wind, rain, and extreme temperatures, making them an excellent choice for sports facilities located in different areas. Moreover, they are robust enough to withstand physical impact, ensuring that they can withstand rough contact, which is typical in sports activities. With a long lifespan and low maintenance requirements, metal sport fences are a worthwhile investment for sports field management.
Improved Aesthetics
Metal sport fences come in different styles, designs, and finishes, making them ideal for enhancing sports field aesthetics. Sports field management can choose from chain-link metal fences, wrought iron fences, aluminum fences, and steel fences, among others. The various styles and designs guarantee that every sports field can find the most appropriate metal fence that complements its aesthetic appeal. Besides, metal fences can be customized with finishes that match the color schemes of the sports facility, creating harmony in the overall look.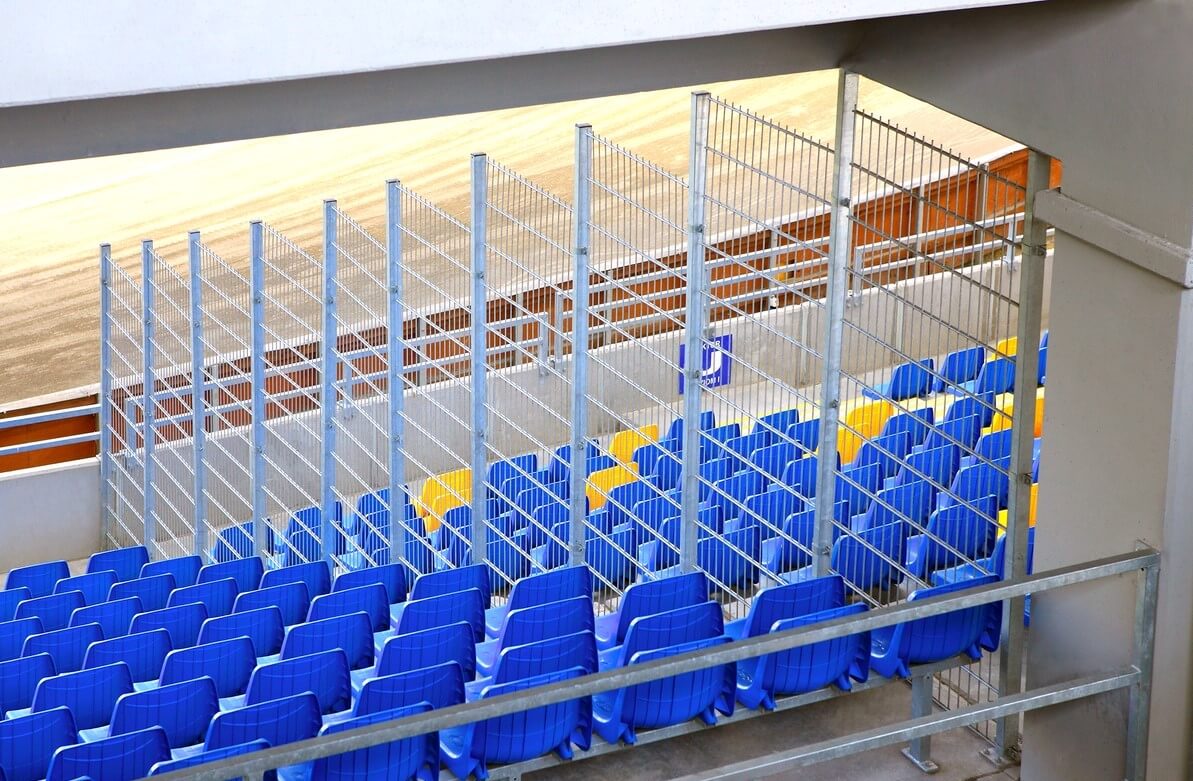 Better Security
Sports facilities often have valuable equipment such as sports equipment, audio systems, and other electronics. Installing metal sport fences enhances the security levels of the sports field, reducing the risks of unauthorized entry and theft. It helps create a secure environment for players, spectators, and coaching staff, enhancing the overall sports field experience.
Conclusion
Metal sport fences are a practical, durable, aesthetically appealing, and secure choice for sports facility management. They enhance sports field aesthetics, providing long-term security and protection for sports equipment, players, and spectators. With their versatility in design, style, and finishes, metal sport fences are an investment that sports facilities can rely on for years to come.