When it comes to maintaining a safe and visually appealing sports field or facility, choosing the right fencing system is crucial. A sports mesh fence is an excellent choice that not only provides security but also enhances the aesthetics of your field in several ways.
One of the standout features of a sports mesh fence is its durability. Crafted from high-quality materials, this fencing solution can withstand the wear and tear associated with intense sports activities. With its sturdy construction, it ensures the safety of participants and spectators alike. Whether it's for a football pitch, tennis court, or any other sporting venue, a sports mesh fence provides a reliable barrier that can withstand the rigors of the game.
In addition to its durability, a sports mesh fence offers excellent visibility. Its open mesh design allows for clear visibility from both inside and outside the field. This not only enables coaches and spectators to follow the action seamlessly but also enhances the overall experience of the game. With a clear view of the field, fans can cheer on their favorite teams and appreciate the skill and athleticism on display.
Furthermore, a sports mesh fence can be customized to match your field's aesthetics. It can be powder coated in various colors to blend seamlessly with the surrounding environment or to represent your team's colors. This customization option adds a touch of personalization to your sporting facility, creating a strong visual impact on players and fans alike.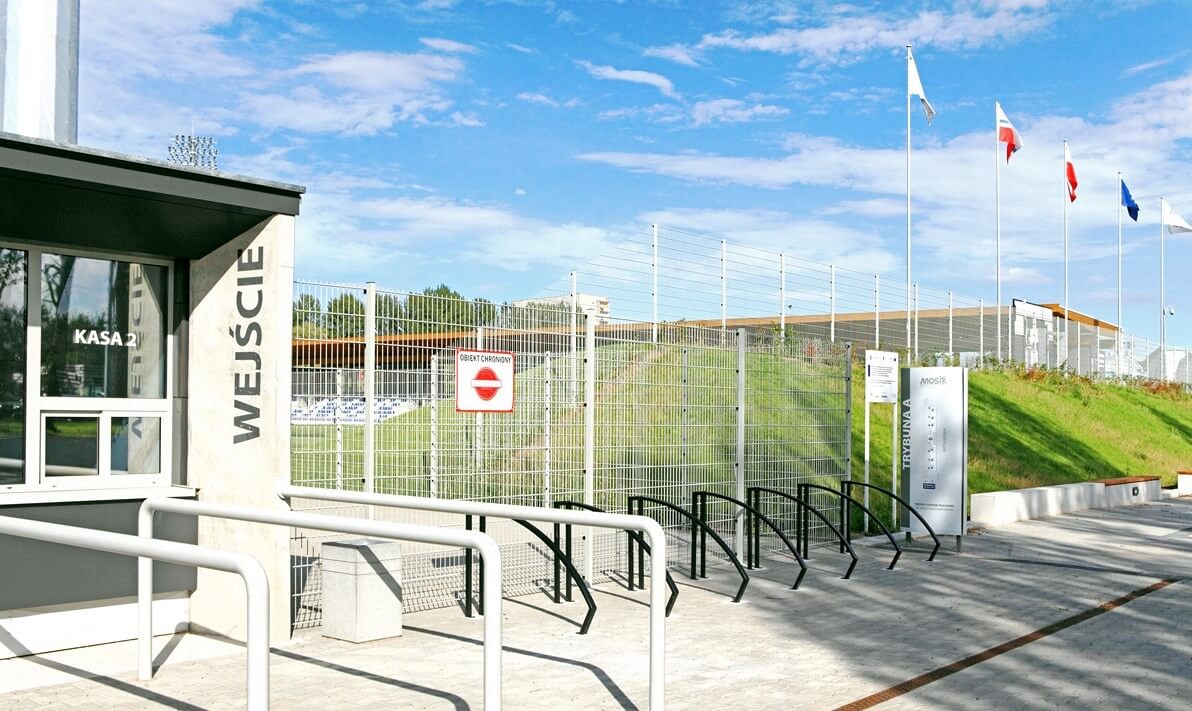 Maintaining a sports mesh fence is also hassle-free. Its design allows for easy cleaning, and it is resistant to rust and corrosion. This means that the fence will retain its attractive appearance for years to come, adding value to your field and reducing maintenance costs.
Investing in a sports mesh fence not only enhances the safety of your field but also elevates its overall aesthetics. With its durability, excellent visibility, customization options, and low maintenance requirements, this fencing solution proves to be an essential element to consider for any sports facility.
Choose a sports mesh fence and transform your field into a safe and visually appealing space that leaves a lasting impression on players and spectators. Experience the perfect combination of security and aesthetics with our top-of-the-line sports mesh fencing solutions.