Introduction:
Choosing the right type of fence for ensuring security is crucial. In this guide, we will explore the various aspects to consider when selecting a 358 welded wire fence. We will delve into the benefits of this specific type of fence and provide detailed insights into its features. By the end of this article, you will have a comprehensive knowledge framework that will help you make an informed decision for increased security.
1. Understanding the 358 Welded Wire Fence:
The 358 welded wire fence, also known as the "prison fence" or "anti-climb fence," is a durable and robust security measure widely used in correctional facilities, industrial areas, data centers, and commercial properties. Its name 358 refers to its measurements, with 3-inch by 0.5-inch vertical and horizontal wire spacing, and 8-gauge wire thickness.
2. Benefits of 358 Welded Wire Fence for Security:
– Anti-climbing design: The closely spaced wires make it extremely difficult for intruders to climb over the fence, enhancing security.
– Anti-cut properties: The heavy-gauge wire and small mesh size discourage cutting attempts, ensuring a reliable barrier against unauthorized access.
– Clear visibility: Despite its small openings, the 358 welded wire fence offers unobstructed views, allowing effective monitoring and surveillance.
– Durability: Constructed with galvanized or PVC-coated steel, this fence can withstand harsh weather conditions and resist corrosion, ensuring long-term security.
3. Factors to Consider When Choosing a 358 Welded Wire Fence:
– Security level: Assess your security needs and select a fence system that matches the desired level of protection.
– Coating options: Decide between galvanized or PVC-coated fences based on your specific environmental conditions and aesthetic preferences.
– Fence height: Determine the ideal height of the fence depending on the location and the level of security required.
– Base and top options: Consider adding a concrete base or a metal topping for additional strength and deterrence against intruders.
– Installation and maintenance: Evaluate the ease of installation and maintenance requirements to ensure optimal performance and longevity of the fence.
4. Selecting the Right Accessories:
– Gates and access points: Choose gates that seamlessly integrate with the 358 welded wire fence to provide controlled access for authorized individuals.
– Security toppings: Explore options such as razor wire, barbed wire, or rotational spikes to further enhance the security of your fence.
– CCTV and alarm integration: Ensure your chosen fence system allows easy integration of security cameras and alarms for effective surveillance.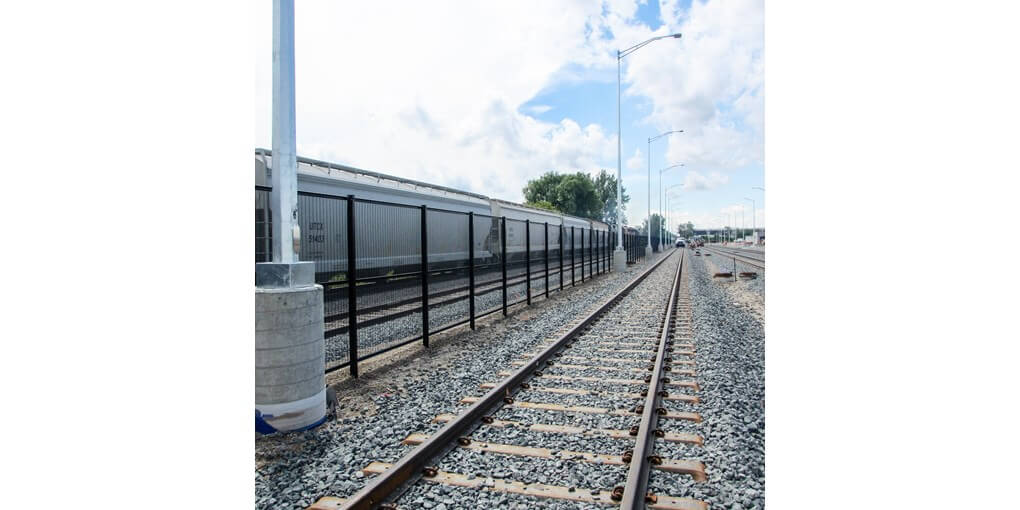 5. Professional Installation and Maintenance:
To maximize the security provided by the 358 welded wire fence, it is advisable to seek professional installation services. Expert installers can ensure proper placement, alignment, and reinforcement of the fence system. Additionally, regular maintenance, including inspections and repairs, should be prioritized to guarantee the continued effectiveness of the security measure.
Conclusion:
When it comes to choosing the right fence for increased security, the 358 welded wire fence offers unmatched strength, durability, and deterrence. By understanding its unique features and considering essential factors such as security level, coating options, and accessories, you can make an informed decision that aligns with your specific needs. Remember to prioritize professional installation and ongoing maintenance to ensure optimal performance and peace of mind. Invest in the right 358 welded wire fence to safeguard your property and enhance your security measures.