Are you considering installing a 358 welded wire fence but unsure about the right color? Choosing the appropriate color for your fence can greatly impact its aesthetics and overall appeal. In this article, we will guide you through the process of selecting the perfect color for your 358 welded wire fence.
1. Consider the Surrounding Environment
The first step in choosing the right color for your 358 welded wire fence is to consider the surrounding environment. Take note of the colors present in your landscape, including the natural elements and structures nearby. You want your fence to blend harmoniously with its surroundings. For a cohesive look, consider colors that complement the overall color scheme of your property.
2. Evaluate the Purpose of Your Fence
The purpose of your fence should also influence your color choice. If you are installing the fence primarily for security, you may want to opt for a color that enhances visibility, such as white or light gray. On the other hand, if your primary goal is privacy, darker colors like black or dark green may be more suitable. Understanding the purpose of your fence will help you choose a color that aligns with your needs.
3. Think about Maintenance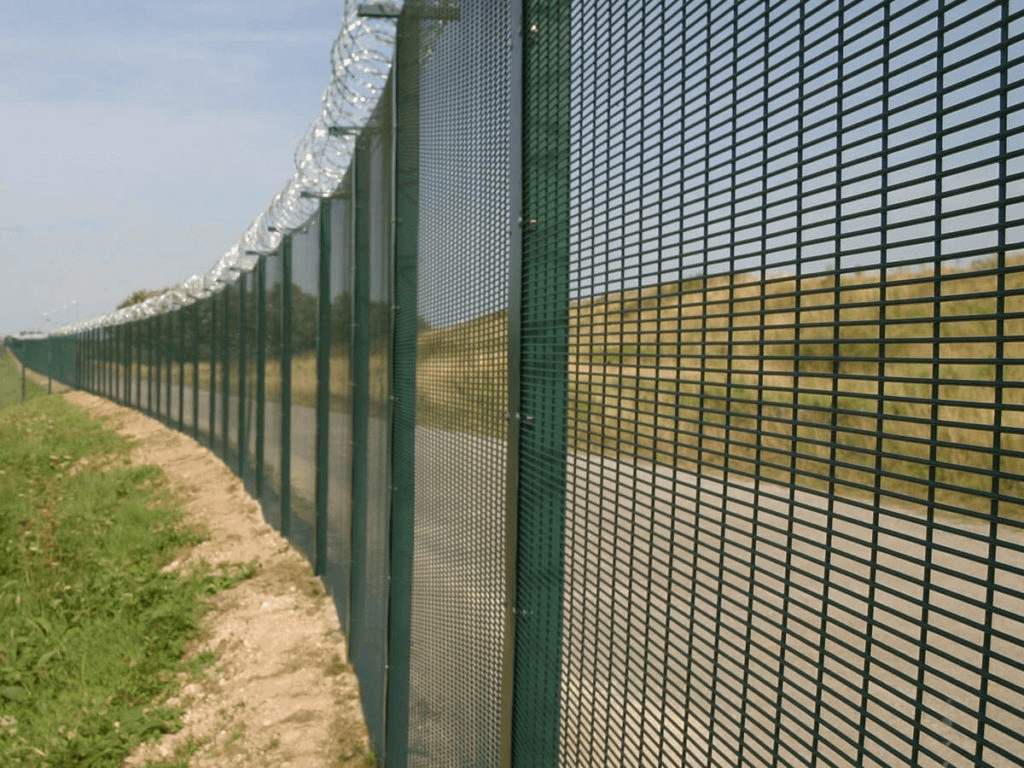 Maintenance is an important consideration when choosing the color for your fence. Lighter colors tend to show dirt and stains more easily, requiring more frequent cleaning and upkeep. Darker colors, while more forgiving in terms of maintenance, may absorb more heat from the sun, potentially leading to faster fading. Strike a balance that suits your personal preferences and the level of maintenance you are willing to undertake.
4. Assess Durability
Durability is a key factor when selecting the right color for your 358 welded wire fence. The color should be resistant to fading, chipping, and peeling, ensuring a long-lasting and visually appealing fence. Look for colors that are specifically designed to withstand outdoor elements, UV rays, and extreme weather conditions. This will ensure that your fence retains its color and beauty for years to come.
5. Consider the Style of Your Property
Take into account the style and architecture of your property when choosing the color for your fence. Traditional or classic homes often pair well with neutral colors like white, beige, or gray. In contrast, modern or contemporary buildings might benefit from bolder color choices such as black or dark blue. Remember, your fence should complement the overall style of your property and enhance its curb appeal.
6. Seek Professional Advice
If you are still unsure about the right color for your 358 welded wire fence, don't hesitate to seek professional advice. Fence manufacturers and contractors have experience in selecting colors that work well with specific fence materials and settings. They can provide valuable insights and help you make an informed decision based on your specific needs and preferences.
In conclusion, choosing the right color for your 358 welded wire fence involves careful consideration of the surrounding environment, purpose of the fence, maintenance requirements, durability, and the style of your property. By taking these factors into account and seeking professional advice, you can select a color that enhances the aesthetic appeal of your 358 welded wire fence and seamlessly integrates with your property.