Looking to install a strong and durable fence that can withstand harsh weather conditions and the test of time? Look no further than metal fence posts. Metal fence posts are the ideal choice for those seeking a sturdy and long-lasting fence that can provide both aesthetic appeal and functional security. In this step-by-step guide, we will show you how to properly install metal fence posts and highlight the benefits of choosing metal over other materials.
Before we get started, it's important to note that the success of your fence installation relies heavily on the quality of the metal fence posts that you choose. Cheap or low-quality metal posts can lead to a weak and unstable fence, so choose reputable and reliable brands such as our very own MetalPost.
MetalPost offers high-quality, galvanized steel fence posts that are designed to provide lasting durability and strength. Our posts are corrosion-resistant, easy to install, and come in a variety of sizes and shapes to fit all your fencing needs.
Now, let's get into the steps for installing metal fence posts:
Step 1: Determine the location and layout of your fence line. Use a string line or marking paint to outline where your fence will go.
Step 2: Dig the post holes. Use a post hole digger to dig holes that are at least one-third the length of the metal fence post.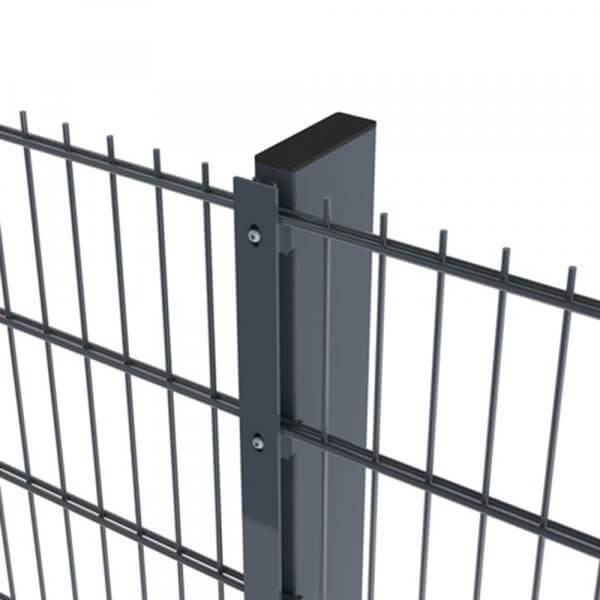 Step 3: Fill the bottom of each post hole with 6 inches of gravel or crushed stone to allow for better drainage.
Step 4: Insert the metal fence posts into each post hole. Use a level to ensure that each post is straight and level.
Step 5: Add concrete mix to the post holes and pack it tightly around each post. Allow the concrete to dry for at least 48 hours before attaching the fence panels.
Step 6: Attach the fence panels to the metal posts using brackets or screws.
By choosing MetalPost for your metal fence post needs and following these step-by-step instructions, you'll end up with a strong and durable fence that will protect your property for years to come. Plus, the sleek and modern look of a metal fence will add value to your home and enhance its overall aesthetic appeal. Don't settle for anything less than the best for your fence installation needs – choose MetalPost today!